CBD Oil for Cats: The Current Research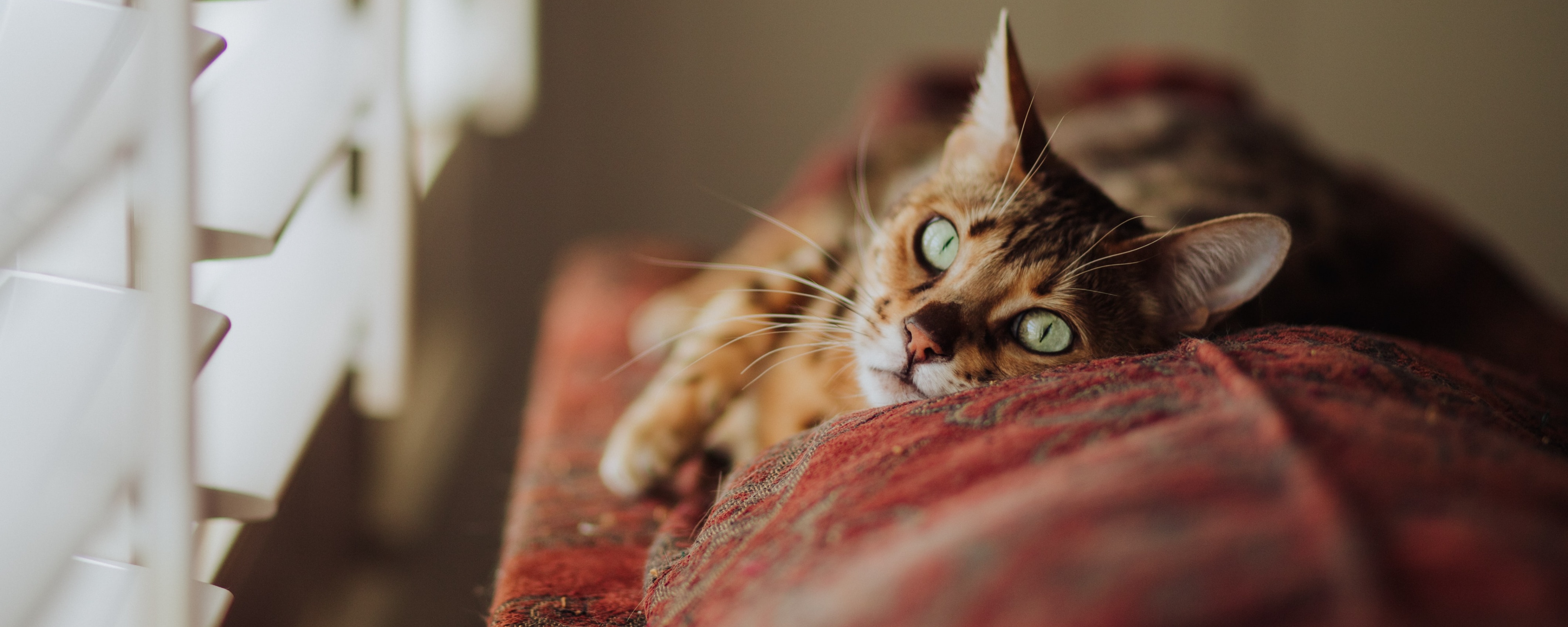 CBD Oil for Cats: The Current Research
In this blog, we take a look at the current research and thinking on using CBD oil for cats, including some tips on how to buy CBD for cats.
Is CBD oil safe for cats?
You might have heard people talk about how CBD has helped them, but can it be safely used on animals? Our feline friends are, after all, quite a lot smaller than us humans.
Research so far has found that hemp-based CBD appears to be safe in healthy cat populations. It is important to buy a good-quality kind of CBD though, which we will explore in more detail later, and start with a small dose to risk the chances of overdosing. It's also worth noting that it is thought that some cannabis plants can be toxic to cats if they ingest them. 
What can CBD oil be used for in cats?
So, it is largely believed that CBD oil is safe for cats, but what should you actually use it for? Not much research has yet been done specifically on cats, although studies have found that CBD can be effective for dogs with osteoarthritis. 
However, there is plenty of anecdotal evidence to suggest that CBD oil can also help cats if used carefully. Below are some examples of how people have found CBD oil helpful for their cat.
Relief of stress and anxiety
It is widely thought that CBD oil can be helpful for humans who suffer from various anxiety conditions due to the calming effects it has. One study showed that anxiety scores decreased in 79.2% of people who were taking CBD.
Cats can also suffer from anxiety, especially if there is a sudden change in their routine or environment or they are left alone for a long period. 
Since cats have an endocannabinoid system, which is what CBD interacts with in humans to provide those feelings of calm and balance, some believe that CBD oil could also help anxious cats to feel more relaxed.
Relief of inflammation and pain
Many cats can suffer from pain, especially in their later years, and these are often caused by excessive inflammation. Some cats will develop conditions such as arthritis at some point in their lives which can be extremely painful for them and even affect their ability to move.
It is believed that CBD has anti-inflammatory properties which can help those who are suffering from pain caused by inflammation, such as with arthritis. 
This can help to improve your cat's quality of life. This story, for example, shows how CBD oil might be able to help older cats who are suffering in their last years of life.
Relief of cancer treatment side effects
Cats with cancer may be given treatments such as chemotherapy and radiotherapy, which can cause unwanted side effects, such as nausea and muscle soreness. CBD can in no way treat cats with cancer, but some believe it could provide relief from pain and suffering.
How to buy CBD oil for cats
We mentioned earlier that you should be careful when purchasing CBD oil for cats because you want to give them a high-quality product that isn't going to lead to any unwanted side effects.
Owners should make sure to purchase a high-quality CBD oil. There are many products on the market that have been designed specifically for cats, and these are usually less potent than the products designed for human consumption. 
Whichever CBD oil you buy, make sure to carefully calculate the dosage by accounting for the strength of the CBD in the bottle.
You should always check the lab reports for any CBD oil product you buy because this will show you exactly how much CBD is in the product, as well as which other compounds are present. This is the best way to ensure you are buying a quality product. 
In a lab report, products are also tested for contaminants such as bacteria, fungus and heavy metals which could be dangerous for your cat. You should also keep an eye out for any other ingredients your cat could be allergic to.
We hope this guide on CBD oil for cats has been useful! For more like this, keep an eye on the CBD effects section of the blog.