How to Use CBD Oil for Anxiety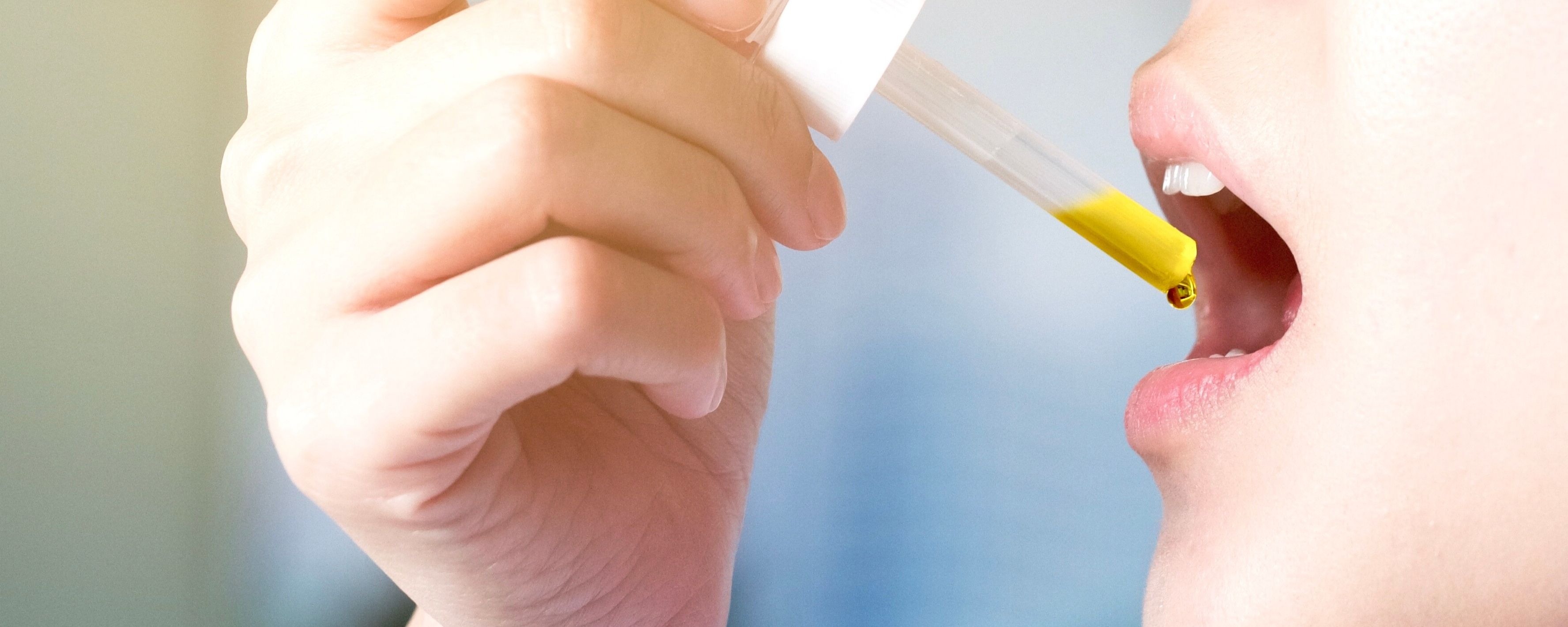 How to Use CBD Oil for Anxiety
By now, you have likely heard various positive reports and testimonials from people using CBD oil to manage the symptoms of their anxiety. With that said, there are many different types of CBD and it's important to find the optimal format and dosage that will best work for you. We take a look at how to use CBD oil for anxiety.
Should I use CBD oil for anxiety?
This is a very personal decision, but it may be worth trying a natural remedy like CBD if you struggle with certain anxiety disorders, such as generalised anxiety disorder, social anxiety disorder and panic disorder.
It is believed by many that CBD can interact with the systems in our body to promote feelings of calm and relaxation. This could be helpful for those who experience anxiety as a symptom of a specific mental health condition, and even those who may occasionally feel anxious before certain big events.
So far, initial research suggests that CBD has considerable potential as a treatment for multiple anxiety disorders. Feedback from regular users of CBD also suggests that it can help those who suffer from feelings of anxiety regularly.
Related article: CBD Oil for Anxiety: The Current Research
How to consume CBD oil for anxiety
You might be keen to try CBD oil for anxiety, but how do you actually use it? We give a run-down of a few relevant formats and the best ways to use these to get the effects for anxiety relief.
CBD oil drops
This is probably the most commonly used option for anxiety. Whereas those suffering from physical pain may look for a topical to apply to a specific area, those with symptoms of an anxiety disorder will find a product that affects the body in its entirety more beneficial.
Most bottles of CBD oil come with a pipette for administration. To use CBD oil drops, you simply place the desired number of drops underneath your tongue, hold them there for around 90 seconds and then swallow. It is thought that this method gives the CBD faster access to your bloodstream, and a higher absorption rate of the product.
CBD spray
Some people aren't a fan of the sublingual drop method, which is why you can also get a spray format. CBD sprays are also available in a variety of different flavours, which can make administration more pleasant as you can enjoy the taste. To use it, you simply spray into your mouth and swallow.
CBD capsules
If you are someone who travels around a lot, or who is always on the go, you might find that you are too self-conscious to administer your CBD drops in public. Either that, or you find that it's too much of a hassle.
If this is the case, CBD capsules might be another good option for your anxiety. Like many other supplements, a measured dosage of CBD oil is enclosed in a soft or hard shell and you simply need to swallow the capsule.
CBD edibles
Finally, you can also use CBD edibles for anxiety (and these have the added bonus of being a treat). Edibles won't absorb as quickly as CBD oil but they will still allow the CBD to enter your bloodstream and they taste really good too! Like capsules, they offer a discreet way to enjoy CBD on the go.
Finding the right dosage of CBD oil for anxiety
There is not yet a recommended daily dosage for CBD, which is why the answers to this vary widely. As a precaution, the UK Food Standards Agency has recommended that healthy adults take no more than 70mg a day. We generally recommend starting with 20mg and gradually increasing this as required.
As you do this, it's a good idea to keep a track of how much CBD you're taking each day. Alongside this, you could also track your anxiety symptoms in a journal so you can get a sense of what effect the CBD is having on your anxiety. 
Some CBD oils will tell you the amount of CBD oil in a single drop. If you can only see the total amount in the bottle, it's fairly straightforward to work the dosage out. One drop is about 0.05 ml so a 10ml bottle contains about 200 drops. Therefore, if a 10ml bottle of CBD contains 1000mg of CBD, each drop will contain about 5mg of CBD. To achieve a 20mg dosage, you would need 4 drops.
The required dosage for you will vary depending on your body weight, your metabolism and the severity of your anxiety. That's why it's best to start small and increase as needed! Pay attention to any subtle changes in your body and you will soon find your optimal dosage.
We hope you have found this guide to using CBD oil for anxiety useful! To get started on your journey, you can browse our selection of CBD products focused on alleviating stress and anxiety.