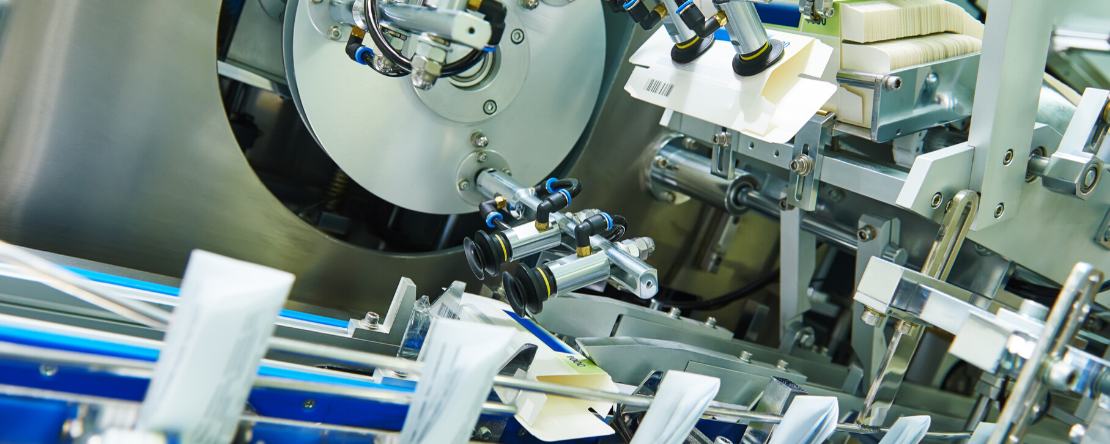 CBD Packaging Requirements in the UK
When it comes to selling CBD in the UK it can be confusing to know exactly what you need to put on your packaging. In this blog, we take a look at the CBD packaging requirements in the UK.

The first thing to note is that, unless it has been licensed for medical purposes, a consumable CBD product is likely to be classed as a food supplement and will therefore be subject to Food Labelling Regulations. Here, we outline what you need to include on your packaging labels.

Note: This blog covers CBD products that would be classed as a food supplement, such as oils, tinctures and capsules. Other products such as creams or vapes will have their own requirements. 
Product name
The first one is an obvious one but you will need to include your product name on the packaging! Not only is this important so consumers know who you are but it is also a requirement of selling in the UK. You must ensure that your product name does not suggest a medical or health claim such as 'CBD oil to fight illness' or 'CBD oil for weight loss'.
Product identity
When we say product identity, we mean what you are labelling your product as. This means that you should specify that it's a 'food supplement' somewhere on the packaging, with a bit more description surrounding its ingredients. You must also (of course) use the term CBD or cannabidiol to identify your product so that people know that key ingredient in what they are buying.

Dosage
The next thing that it's important to include on your CBD packaging is the recommended daily dose. For example, 'recommended use: take 1 or 2 drops twice daily'. With the dosage advice, you should also include a maximum limit and a warning not to exceed the stated recommended daily dose. For example, 'do not exceed 10 drops in a 24 hour period'.

There is no final clarification on the daily dose of CBD but it's best to err on the side of caution. As a starting point, the FSA currently recommends an upper limit of 70mg per day for non-vulnerable groups.
Instructions for use
Alongside the dosage, it's important to include instructions for using your product for the best effects. This might be something like 'fill the dropper and administer the required dosage of oil under your tongue. Hold there for 30 seconds before swallowing'.
Health and safety warnings
Related to dosage limits are health and safety warnings. The first of these is a statement that food supplements should not be used as a substitute for a varied diet and healthy lifestyle. The second is relating to storage – your product must state that it should be stored out of the reach of children.
Amount of CBD present
Since you are selling a CBD product, it is essential that you include the amount of CBD it includes in mg in a prominent position on the front of the label. CBD is counted as the active ingredient in this case.
Ingredients
On the back of your packaging, you must list all of the ingredients in your product in order of weight. This is done from highest weight to lowest weight. You should include the active ingredients present as well - if your product includes any THC at all, for example, you must make sure to specify the exact amount present (and it goes without saying that this should be within legal limits).
Nutritional information
Nutritional information is not essential for all CBD products but it might be best to include it if you can. It must be included if you make a nutritional or health claim anywhere on your packaging, or if your product has any vitamins or minerals added to it. Nutritional information will include the percentage of RDA (recommended daily allowance) for any key ingredients.

It's very important that you don't make any unsubstantiated health claims on your packaging. For more on this, you can view our guide to CBD advertising laws in the UK.
Best before date
As with all foods and food supplements, you must include a best before date so consumers know when they should use their product for maximum quality. If you are unsure of what date to put on your product, we recommend opting for a period of 12 months. 
Storage conditions
Aside from warning customers to store a CBD product out of reach from young children, you also need to provide them with other instructions for storage. For example, store this CBD oil upright in a cool, dark place away from extreme heat, light and moisture.

Aside from packaging requirements, it is also now essential that all CBD products sold in the UK have novel food authorisation. Businesses need to have submitted their novel food authorisation applications by 31 March 2020 or their products will be taken off the market.

Related article: Novel Food Regulations and CBD in the UK

We hope this guide to CBD packaging requirements in the UK has given you a bit more clarity on how CBD products should be labelled for consumers. For more on CBD law in the UK, you can view that section of our blog.

This is intended as a guide only and may not cover every single thing required on CBD packaging.