20 Years of Hemp: Q&A with Good Hemp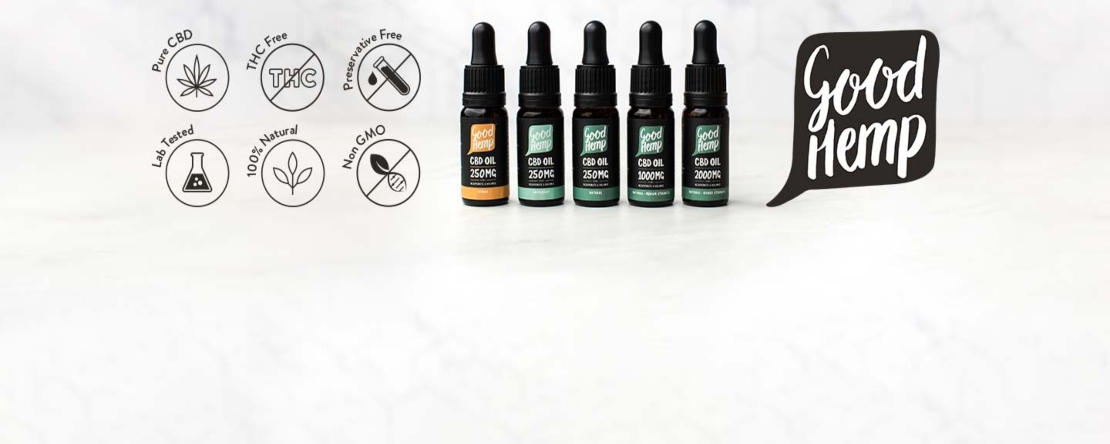 20 Years of Hemp: Q&A with Good Hemp
We spoke to Ben from Good Hemp about their mission statement and all those years of experience selling hemp products. 
BUY NOW: discover a curated selection of CBD products on mellow.
Q. What makes you different to other companies selling hemp and CBD products?
Well, we've been making food and drink hemp seed products for 20 years now, which I'm not sure anyone else can say. That means 20 years of learning, education, working out what works well and equally, what doesn't. We hope that this brings a bit of trust from hemp-lovers and they know that we're invested in hemp's future.  
Q. You have a very clear mission statement - to reduce your environmental impact wherever possible. Can you tell us a bit more about that? 
It's not just about reducing our environmental impact, but ensuring anything we do has a positive effect on the world and the people on it. Thanks to hemp's amazing eco-credentials a lot of our products have a great starting point, but as a business we need to then challenge ourselves on how we present that to people without causing any unnecessary harm along the way.  Our factory down in Devon uses green energy and is on a journey to becoming zero-waste, whilst we're always on the lookout for new packaging solutions that keep food and drinks safe and fresh, without compromising on shelf-life or taste. We will be the first to admit we're not where we want to be just yet, but we are on the right path.  
Q. What has changed since Good Hemp was founded back in 1998? 
 A lot! Since those humble beginnings, our founders have created oils, milks and proteins that find themselves in the aisles of every major supermarket in the UK - and you can now buy Good Hemp in mainland Europe, Australia and New Zealand!  We have athletes and recipe creators that form part of the Good Hemp family, and a team dotted across the UK that spend every day trying to educate and motivate people around the wonders of hemp, on both your health and the environment.  
Q. What inspired you to create a CBD range?
It's a natural fit, to be honest. Not only have we been championing hemp as a whole for the last 20 years, we've been talking about holistic health along the way too. The benefits of cannabinoids link with skin, heart and mental health, which are part of our own DNA, as well as our customers'.  The interesting part for us is that we've known about CBD's benefits for years, however now it's possible to source CBD from credible, trusted suppliers who are running all of the right tests and analysis to ensure the highest possible standards. The ability to work with these partners was the exciting part for us and has allowed us to look at expanding our range for the future.  
A big thank you to Ben from Good Hemp for taking part in this Q&A. 
BUY NOW: if you like the sound of Good Hemp, take a peek at their products on mellow store.