4 CBD products that could shake up your workout routine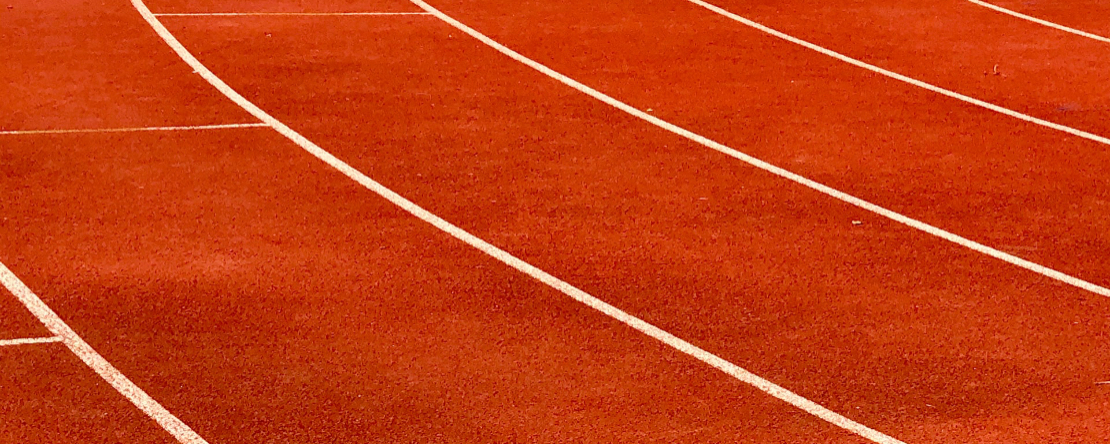 4 CBD products that could shake up your workout routine
We've gone a bit sport crazy! It must be all that fresh air and positive energy. 
Last week we held our first CBD mellow talk to explore alternative healthcare in sport with athletes who believe that CBD has a vital role to play in a healthy active lifestyle – including George Kruis (ex-England and Saracens Rugby player) and Lofa Tatapu (ex-Seattle Seahawks NFL player). 
We also published our ULTIMATE CBD for Sport Guide with insights into muscle recovery, pain reduction and more. 
Next step? Help you pick the right CBD product for you and your routine. To do this, we thought we'd take a closer look at some of the different CBD for sport brands and products out there.
This brand was set up by George Kruis and Dom Day – both ex-England and Saracens Rugby players. Injuries took them under the surgeon's knife 12 times. And also inspired the duo to explore more natural, sustainable ways to manage their symptoms.
Their Rest, Recover, Rise CBD product range topicals, capsules and CBD oils.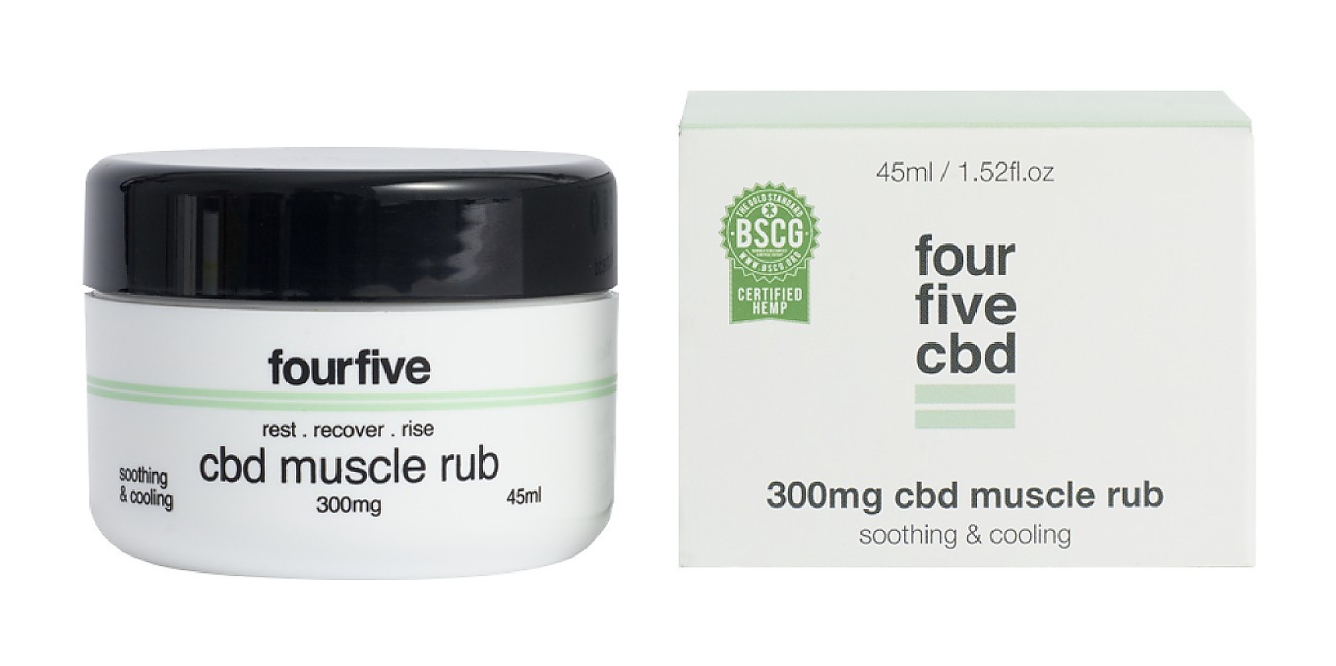 This CBD Muscle Balm is infused with carefully selected botanicals and contains 300mg of CBD isolate. 
What we love
The all-natural ingredients
Application
Rub gently into the painful area 
This CBD brand just joined our shelves. Their mission? Use their experience and passion for the world of performance nutrition to create plant-centric formulations that help you unlock your everyday performance. Whatever your level.
Their CBD nutrition blends are packed with natural ingredients like this one:


Innovative Amino Acid and CBD Blend
10mg CBD per serving
Clean, ingredient-led blend
This clean, innovative blend combines BCAA's, CBD and Glutamine to optimise your daily performance. 
What we love
Eco-friendly packaging - fully recyclable cardboard tube and a compostable inner pouch.
Application
Add to your pre, intra or post-workout drink. Each serving delivers 4g BCAA, 10mg CBD and 5g Glutamine.
Convinced that CBD has its place in the world of sport, Simon Church and Russell Short created a premium brand of "easy-to-use, 100% natural & vegan-friendly CBD supplements".
Their CBD product range combines protein powders, muscle gels and multi-vitamin oils. 


High in protein from three different vegan protein sources for complete nutrient intake

100% natural flavours

0% THC

Vegan-friendly

Soy-free | Dairy-free | Gluten-free | Sugar-free
Vanilla flavoured CBD infused Protein Powder for your post-workout protein quota, or for recovery on rest days.
What we love
It's packed with protein from 3 different vegan sources 
 Application
Mix 1 scoop (30g) to 200-250ml of water or milk.
This is one of Britain's biggest and most popular CBD brands. They're big on wellbeing, skincare and… performance.
 Their CBD Active range aims to "uphold performance, focus, recovery and relaxation at the forefront of your fitness routine."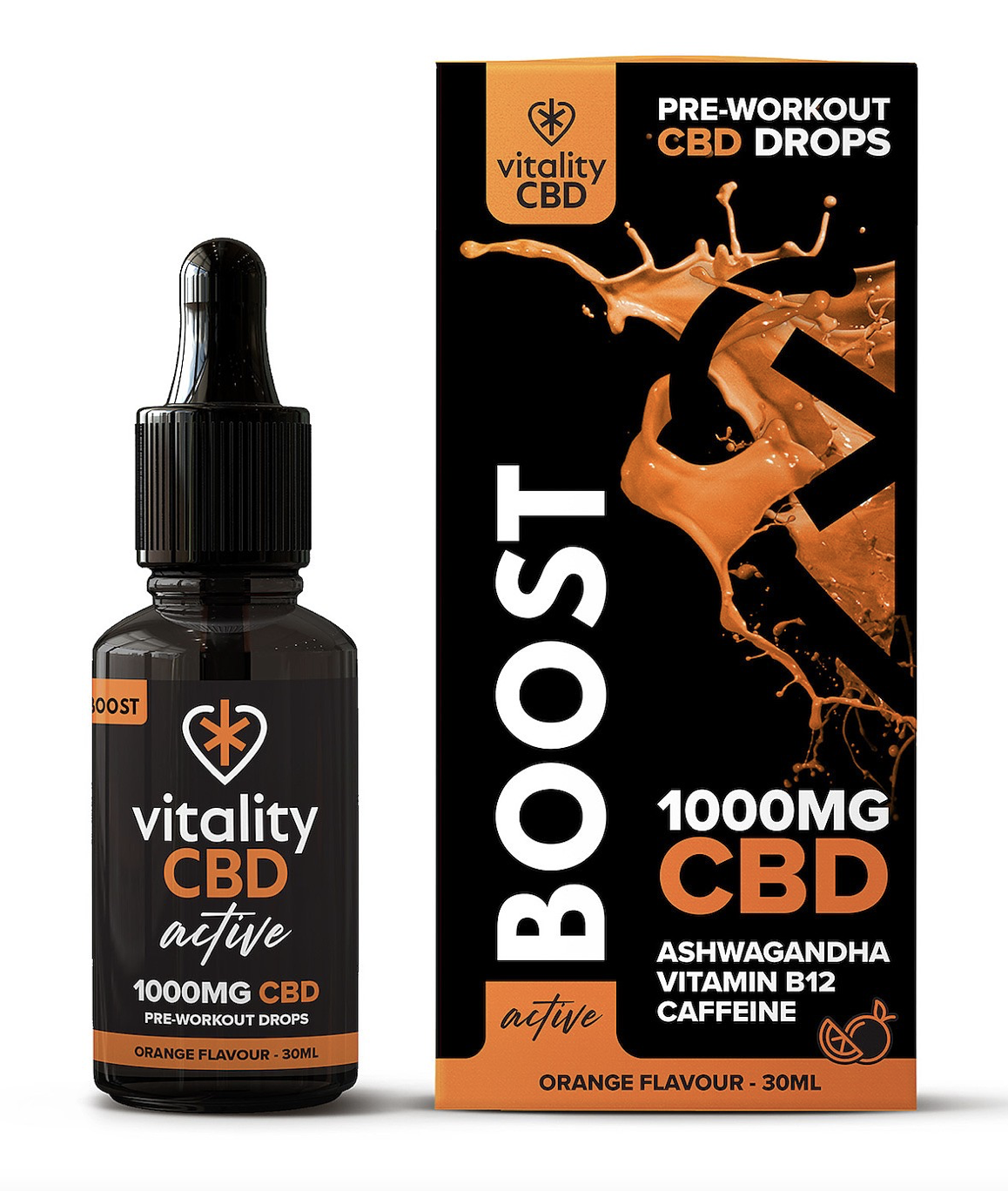 THC free

Orange Flavour

1000mg CBD

Ideal 30 minutes before your workout
Kickstart your workout with specially selected ingredients including Vitamin B12, ashwagandha, caffeine to stimulate energy and reduce tiredness and fatigue. 
What we love
We're rather fond of the orange flavour.
Application 
Use the precise pipette to drop under the tongue or in your drink – for the dosage, check the bottle.
These are just 4 examples of the kind of CBD products to add to your workout routine – however far, fast or hard to push, from occasional gym goers to regular runners. Take the time to explore different brands and products, before making your choice. 
If you'd like personalised advice from one of our mellow CBD experts, BOOK YOUR CALL right here.
BUY NOW: to discover our full curated range of high-quality, traceable CBD oil for sleep, pain and wellbeing, hop over to our e-shop.