A Complete Guide to CBD-Infused Drinks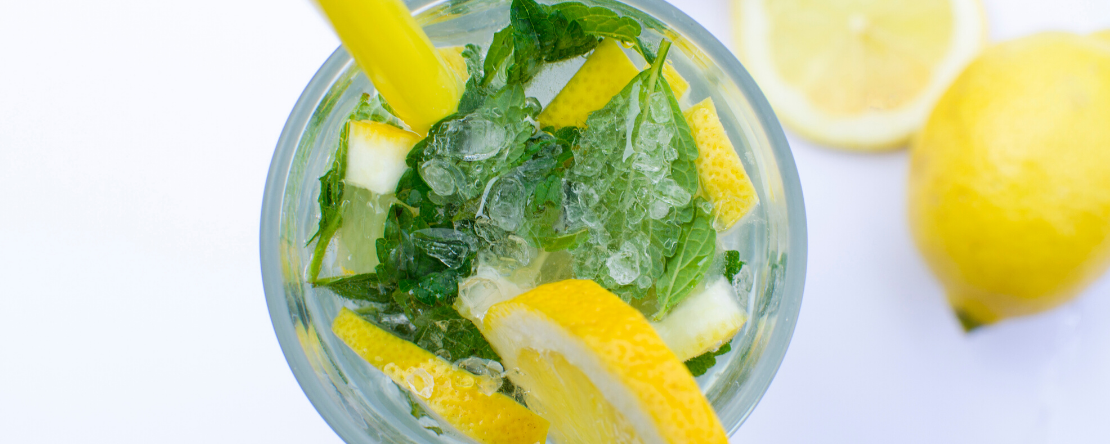 A Complete Guide to CBD-Infused Drinks
CBD-infused drinks are booming at the moment, with all sorts of innovative and exciting flavours and options available on the market. Many bars, cafes and restaurants are now offering beverages infused with CBD, but it's just as easy to enjoy CBD drinks from the comfort of your own home!
In this blog, we run through the different types of CBD-infused drinks including soft drinks, hot drinks and alcohol, and the reasons people are choosing them.
If you're already intrigued, you can take a look at our selection of CBD drinks, or carry on reading below to learn more.
What different types of CBD-infused drinks are available?
Soft drinks
There is a varied range of CBD-infused soft drinks on the market, including botanical infusions, non-alcoholic cocktails, flavoured waters and juices. Perfect for some light refreshment on the go or at home - these drinks tend to be conventionally packaged in cans or bottles for your enjoyment.
Many brands have emphasised the importance of natural flavours and ingredients in line with their emphasis on wellness. As well as CBD, many of these soft drinks are infused with other botanicals, which are natural ingredients derived from plants that may have their own regulatory and balancing effects on the body.
However, natural definitely doesn't equal boring, and the range of delicious and unique flavours available for CBD soft drinks is certainly tempting. If you're looking for something to quench your thirst and drink to chill out and relax, CBD soft drinks could be a great option for you.
Botanic Lab put botanical ingredients at the very centre of their drinks and combine CBD with other natural ingredients such as green tea. They are also on a mission to excite your taste buds by combining different botanicals to create delicious flavours. Their drink Dutch Courage combines CBD with sour cherry and hibiscus for a laid-back drinking experience. 
Another CBD drink brand experimenting with different flavours is ThreeDots. They've put a twist on sparkling water by combining CBD with botanical infusions to create drinks that are naturally flavoured and tasty. Their drinks mix natural fruit juices with plant extracts to awaken your senses and the flavours include Peach & Rooibos, Grapefruit & Basil and Blueberry & Hibiscus.
As we'll cover in a bit more detail below, some people are turning to CBD drinks as an alcohol alternative. This is where brands like Kolibri come in with their delicious CBD cocktails. They understand that everyone is different, so they have created a tailored drinking experience. With their Smart Cap technology, you can choose to add as much of the 20mg CBD dose to your non-alcoholic cocktail as you want. Flavours include zingy Citrus Grove and fruity and refreshing Dark Forest.
Hot drinks
Moving away from soft drinks now, and it's no surprise that hot drinks are another popular area in the UK - a nation of tea and coffee lovers! Flavoured and infused hot drinks have been constantly expanding, so of course CBD-infused hot drinks were bound to make the list.
Many cafes have started to offer CBD hot drinks, and some specialist CBD cafes have started to pop up across the UK. However, it's just as easy to enjoy CBD soft drinks from the comfort of your home, with so many brands offering coffees and teas infused with a dose of CBD. There's something for everyone in this category, with CBD coffee, tea and hot chocolate all widely available.
Calm Recovery are a great UK-based brand who offer delicious ground CBD coffee. The coffee is fresh roasted to order and the CBD is made from organic hemp extracts. For those leading a busy life, they also offer CBD-infused coffee brew bags to make sure that CBD coffee at home has never been easier!
Cheerful Buddha source Rainforest Alliance (RFA certified) quality green beans for their CBD coffee with a fascinating aroma and irresistible taste. The coffee is finely ground, meaning it can be used at home for making filter coffees and espressos and using cafetieres.
CBD-infused alcohol
While some people look to CBD as an alcohol alternative, there are also brands infusing their alcoholic offerings with cannabidiol. Whether it's craft beer or gin, CBD-infused alcohol is becoming popular for the ultimate chilled-out drinking experience.
Why should you opt for a CBD-infused drink?
Easy and discreet way to consume CBD
For those that want to try CBD, but feel a little overwhelmed by all the oils and capsules with instructions on how to take it, a CBD drink could be an easy place to start. The dosage of CBD is already included in your beverage, which you can sip and enjoy as you would any other kind of drink!
Alternative to alcohol
One reason people are choosing CBD drinks over other types is that they provide a great non-alcoholic alternative for those who still want to have a great time socialising with friends and family or relaxing in the evenings. Many people report that CBD makes them feel more happy and relaxed, while others suggest. This means it might be a more appealing option than an alcoholic drink.
Great taste
One thing some people are unsure of when it comes to CBD is its interesting taste. However, thanks to CBD drinks brands combining CBD with other fantastic flavours, whether that's botanicals in soft drinks or rich and delicious coffee, this taste doesn't have to be as noticeable!
Additional ingredients
As we mentioned above, many drinks brands are combining CBD with other natural botanical ingredients for their creations. As well as creating a great taste, you also get any of the properties associated with these botanicals that may help to keep you calm and balanced.
Thanks very much for reading our guide to CBD-infused drinks! You can get started by browsing our range of CBD drinks or get in touch with us if you have any other questions.