Adaptogenic plant power + CBD benefits: a winning formula from Kaya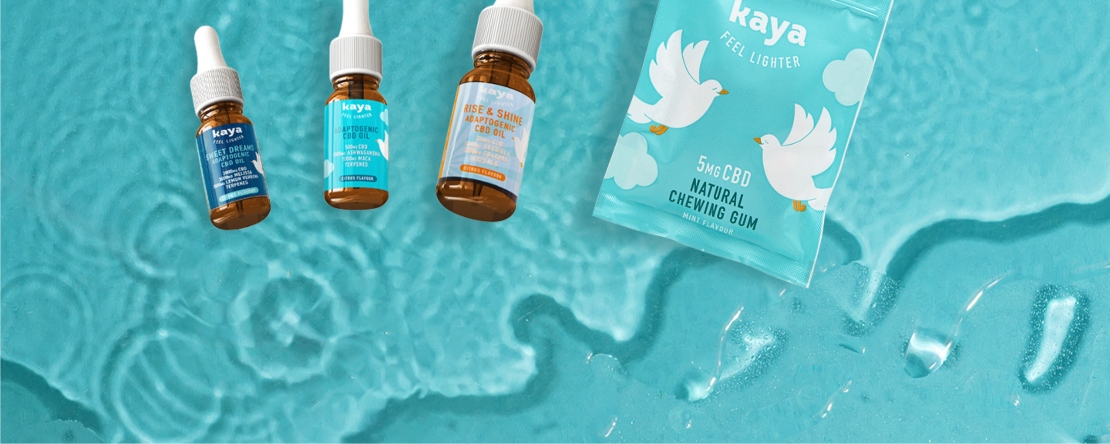 Adaptogenic plant power + CBD benefits: a winning formula from Kaya
Plants are amazing things and have been used for millennia to improve our wellbeing. Hemp & Cannabis plants are packed with beneficial cannabinoids like CBD. Melissa promotes sleep. Guarana gives you energy. The list is endless! 
Adaptogenic CBD brand Kaya is on a mission to combine stress-relieving abilities of certain plants with the benefits of CBD. Let's find out more about their inspiration, products and advice.
Buy now: Kaya's CBD products are available right here on mellow.
 What makes Kaya stand out from other CBD brands in the space? 
We aren't just a CBD brand, we're an Adaptogenic CBD brand! We use a combination of CBD and Adaptogenic plants as the science shows us this is how they work best. We combine the powers of Adaptogenic plants with CBD to create products that help us restore balance and harmony and improve our overall wellness.Kaya was created by a group of stressed-out entrepreneurs with the knowledge and expertise of our own in-house pharmacist. We are centred around wellbeing and are on a mission to relieve stress naturally by targeting the root causes of stress and helping to fight the effects, naturally.
Tell us more about your product range and how they are developed - why are adaptogenic plants so important? 
Adaptogenic plants have been used for hundreds of years and are well-known for their incredible healing properties. Adaptogens have the ability to modify the stress response in the body, without being toxic and have proven effects on other areas such as calm, sleep & focus amongst others. Science has shown us that they work best when combined with the positive effects of CBD and so we've done a lot of research into how they can work together to help us with the three main effects of stress - Anxiety, Fatigue and Lack of Sleep
.Our Rise & Shine range helps you kick-start the day in the best possible way. We've created a range combining CBD with fortifying Adaptogens such as Rhodiola (to improve brain function) and guarana (for energy) in both oil and capsule format. 
BUY NOW: 10ml Adaptogenic CBD Oil - RISE & SHINE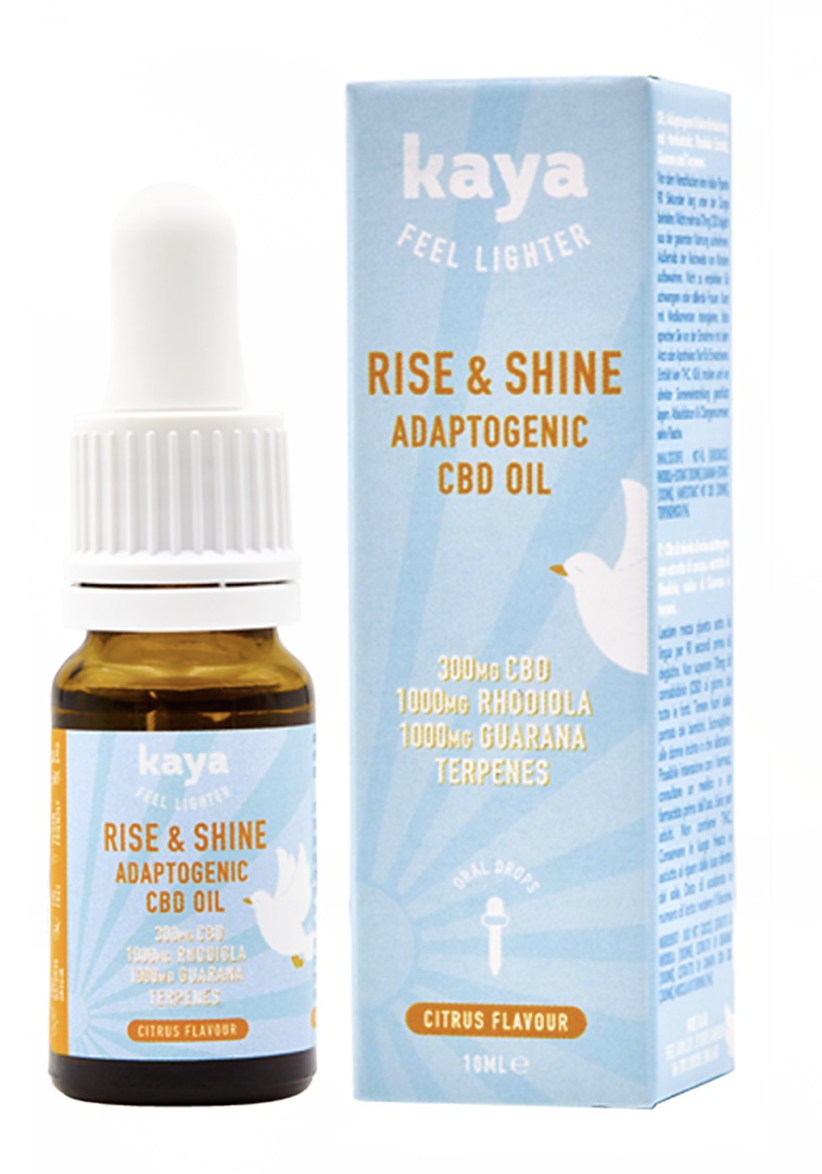 Our Sweet Dreams range has been created combining adaptogens known to help with sleep and relieve stress at night including Melissa (known to promote sleep) and lemon verbena (known for its restfulness and replenishing qualities) 
BUY NOW : 20MG CBD capsules - SWEET DREAMS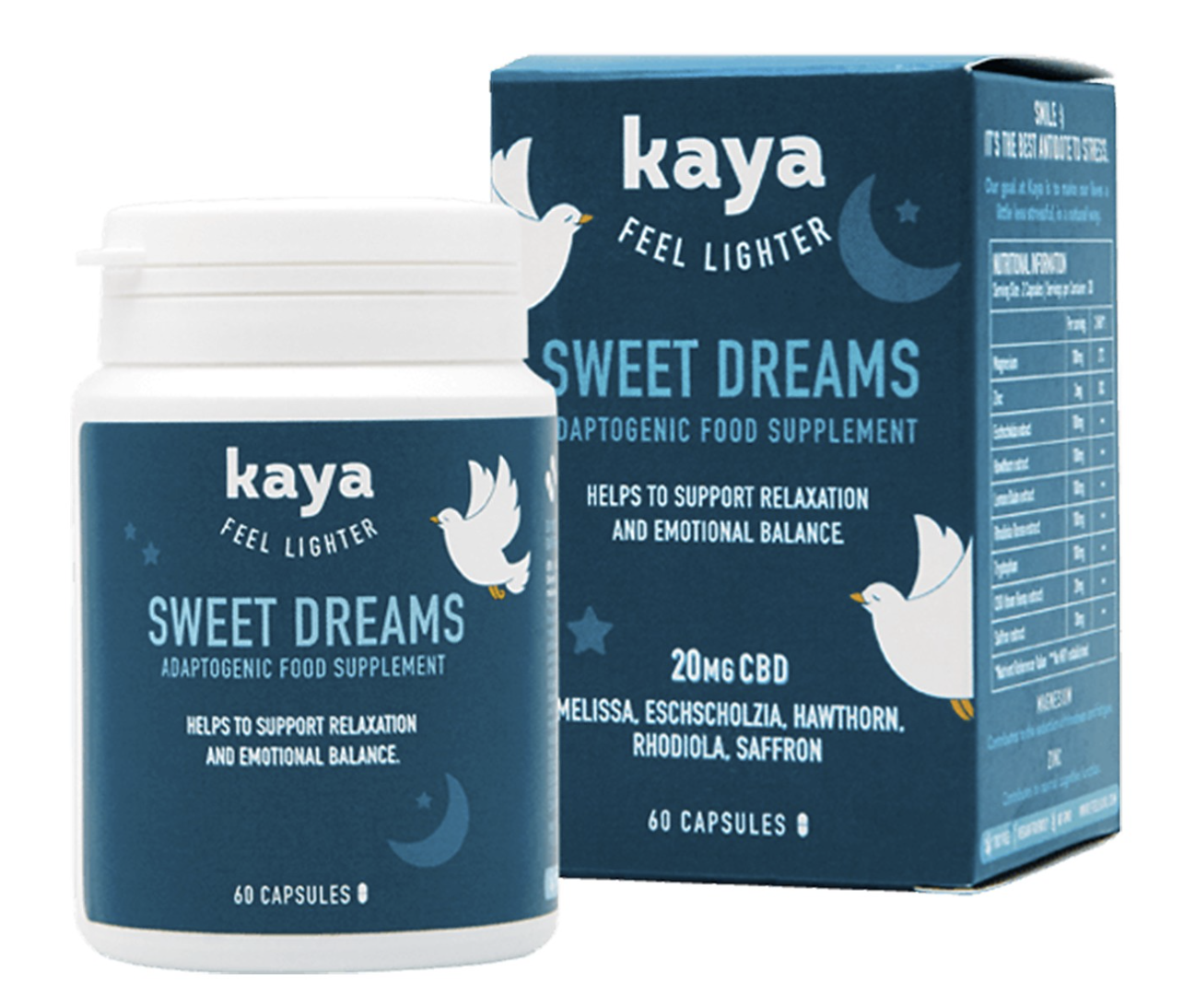 What are your priorities for 2021? 
Our main priority is to spread the word about the wonders of adaptogenic plants and share our creations with the world. We want to educate consumers about the powers of Adaptogenic plants and share with them the fascinating research and proven effects they can have. You offer a range of different products from CBD chewing gum to supplements to oil. Why do you think it is important to provide CBD in different formats?It's not one size fits all. People have different preferences when it comes to the format of their CBD and we want to make sure that no-one is left out. Our ranges all have different strengths and absorption times and this is really important to consider when you choose your CBD products. 
 What advice would you give to people who are new to the CBD space?
Think about why you'd like to try CBD. What's causing you stress or pain and what you want to focus on to help you feel lighter.
At Kaya, we have ranges that target different effects of stress and have varying strengths of CBD whether it be from day-to-day little niggles or sudden episodes of stress or anxiety, right through to chronic sleep problems. There's a product out there for everyone and it all starts with your personal needs and preferences.
We can't wait to hear more from Kaya in the coming months. Watch this space.
Buy now: Kaya's CBD products are available right here on mellow.