Blueberry, Coconut & Chia Smoothie with Vitality CBD Oral Drops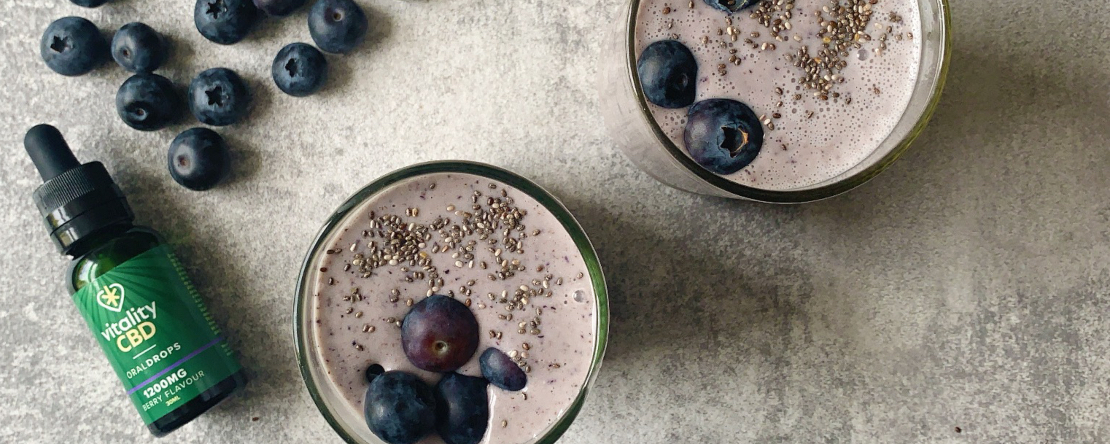 Blueberry, Coconut & Chia Smoothie with Vitality CBD Oral Drops
The sun is shining, and spring is definitely in the air. 
What better way to begin the day or re-energise along the way than a fruity, CBD-infused smoothie?
Georgia Levy, our in-house chef, concocted a delicious recipe using  4% Berry Flavour Oral Drops from Vitality CBD, one of the UK's favourite CBD brands.
BUY NOW: discover a selection of Vitality CBD products
Here's what Georgia has to say her Blueberry, Coconut and Chia smoothies.
This smoothie has it all going on. Wholesome, fruity, creamy and super energising. It makes for the perfect start to the day or post-workout refuel and is both vegan and dairy free. The cashew nuts give it a lovely smooth richness, while the chia make it really filling and help thicken it - you don't always have to rely on bananas! You can skip the soaking steps if you have a powerful blender, just be sure to add that extra coconut water into the mix.
Makes 2 large glasses
4 Medjool dates, pitted
100ml coconut water (150ml if not using ice)
50g cup cashews, soaked in 100ml coconut water
1 tbsp chia seeds, soaked in 100ml coconut water
150g fresh or frozen blueberries
120g coconut yogurt
4 ice cubes
The recipe is easy peasy and can be whipped up in seconds!
Soak the cashew nuts and chia for at least an hour (ideally overnight)
Blend everything until smooth and drink immediately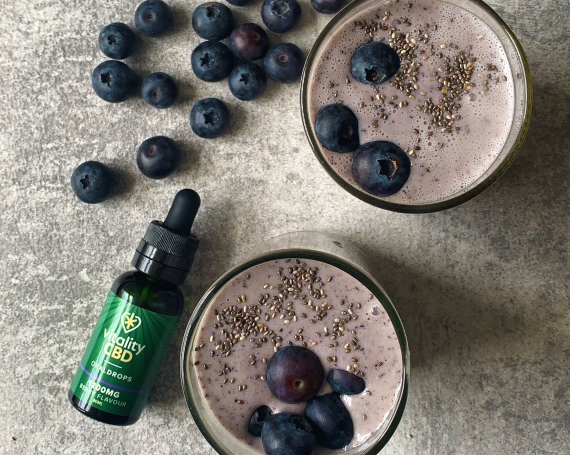 It's been tried, tested and savoured by the mellow team. 
Missed last week's Dark Chocolate Nut and Fruit Bark with Kaya's amazing Adaptogenic CBD oil? 
BUY NOW on Mellow: discover a full curated selection of CBD products