CBD and Honey: A Q&A With The Beemine Lab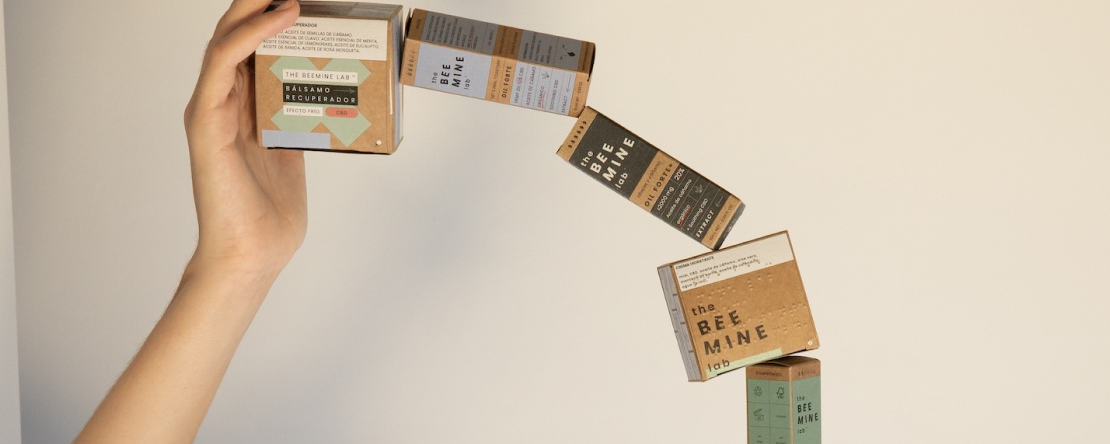 CBD and Honey: A Q&A With The Beemine Lab
In the latest installment in our brand spotlight series, we spoke to the team at The Beemine Lab all about the link between bees and the cannabis plant, as well as their advice for people who are choosing a CBD product.
Q. What do you think makes The Beemine Lab stand out?
A. In short, Bees and cannabis. We have a true beehive mentality and we take care of every aspect that our activity involves.
We allocate 10% of our profits to increasing and protecting the bee population. This commitment to biodiversity and sustainability permeates through each and every one of our corporate responsibility standards, as well as our quality standards.
From the raw materials to our products and production through innovation, our team's ability to excel makes this project possible.
Q. Can you tell us a bit about the story behind The Beemine Lab?
A. It all started in 2018, with a failing project.
We wanted to promote sustainable beekeeping to increase and protect the bee population in areas away from pollution and other external factors that contribute to their disappearance.
It was extremely difficult to engage with users and transmit the importance of the bee population. So, we decided to investigate other ways to approach the project.
We found a study discussing how bees can pollinate the many species of Cannabis Sativa plants without being affected by its properties. This is because bees, and most non-vertebrate animals, do not have an endocannabinoid system.
Furthermore, Cannabis Sativa is an incredibly sustainable crop: it requires less water, absorbs more CO2 than it produces, does not require pesticides (one of the main threats to bees), and enriches the land on which it is grown.
It was then that we started to design this synergy between sustainable beekeeping and cannabis. We finally developed our first product: Hani +, Honey with CBD.
Q. Why did you decide to combine CBD and honey in your products?
A. It's a unique and natural synergy, but it's also nothing new. Both cannabis and bee derivatives have been used for medicinal purposes for thousands of years.
Honey and CBD have a lot in common. What is innovative is the union between their traditional benefits, enhancing each other's properties. They have the potential to strengthen our immune system, provide us with energy, reduce discomfort such as inflammation and pain, and help our body to recover and regenerate.
Q. What is your mission in the world of CBD?
A. To break the stigmas around cannabis and offer users high-quality products and accessible resources to learn how CBD can improve their wellbeing.
Q. What do you think is important to customers when they are choosing a CBD product?
A. Some essential things to take into account when choosing products are: third-party analysis, high-quality ingredients, and the best possible product traceability.
For beginners, it's important to understand that CBD interacts differently with each of our bodies. This is essential in understanding what to expect from each product, their different formats and application methods, as well as CBD concentrations. 
We recommend asking all the necessary questions, no matter how small or simple they may seem. The best way to experience CBD is by being a knowledgeable user and understanding the products to the fullest, including how you can adapt it to your needs.
Thanks so much to The Beemine Lab for their time spent answering our questions! If you like the sound of what they offer, you can browse the full selection of their products.