CBD for an active lifestyle: A Q&A with George Kruis and Dominic Day from fourfivecbd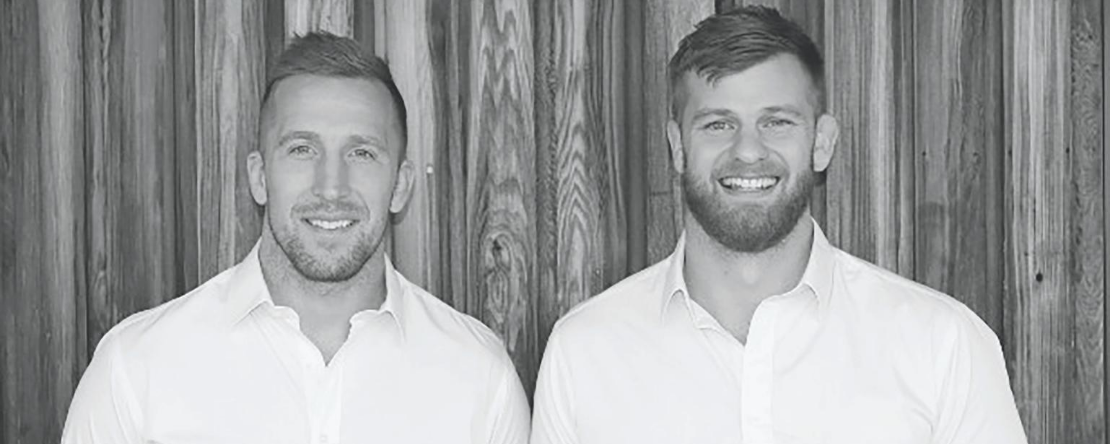 CBD for an active lifestyle: A Q&A with George Kruis and Dominic Day from fourfivecbd
We spoke to George Kruis and Dominic Day, two experienced professional rugby players who used their passion for sports and leading healthy, active and natural lifestyles to create fourfivecbd. 
As professional sportsmen, they understand that what we put in our bodies is vitally important, so they founded fourfivecbd to offer safe and organic products in the CBD marketplace.
Q. Some of our readers might already know, but what is the story behind your creation of fourfivecbd?

Dom: I guess it first started when I had to have surgery on my knee at the beginning of 2018. CBD had just been taken off the World Anti-Doping Agency (WADA) prohibited substance list and I was looking for a natural remedy to aid my recovery. After really seeing the results from taking the product, I decided to pass on my experience with CBD to George, who had a similar experience.
George: It must have been a month or two after Dom had surgery on his knee, I had to have surgery on my ankle. At first, I was a bit sceptical about taking CBD because, at the time, the industry was a lot different to how it is now. I eventually gave in and, like Dom, I experienced fantastic results. We saw massive potential for the industry, and we saw the need for clean and safe CBD products within the industry, so we created fourfivecbd. 
Q. What makes your brand stand out in the CBD market?

George: The fact that we are a sports-focused CBD brand. Most CBD brands within the industry target the broader market, whereas we have our niche market that we have gone after because it's what we know best. 
Having sportsmen and sportswomen using our products also gives our customers comfort that our products are safe and clean, as there has been a lot of bad press about CBD in recent times.
Q. What are your aims in the CBD industry?
Dom: It has always been to be the go-to sports CBD brand within the UK. Hopefully, in the near future, we can expand that further into Europe and the US. I would say our current focus is to grow our retail presence. We launched in Boots Pharmacy in March which was massive for us as a company, and we are confident that that's just the beginning.
Q. Can you tell us a few details about how your CBD products are made?
Dom: All of our products are 100% natural and vegetarian-friendly, with most of them being vegan-friendly. We source the raw ingredients from different parts of Europe and then we manufacture the products here in the UK. 
Before we ever release a new product, we make sure that it aligns with our brand and morals and ensure that our customers will benefit from the product. We have just launched the world's first effervescent CBD tablet and have another one-of-a-kind product soon to be released.
Q. Why do you think CBD is important in today's society, especially for those with active lifestyles?
George: I believe that there is a huge importance to start looking for natural alternatives to the typical pharmaceutical drugs that we are all accustomed to. There are some really positive personal stories and testimonials online about the experiences that people have had from taking CBD. These cases speak for themselves and the quicker we can do the research and get the facts, the better it will be for everyone. 
Thank you so much to George Kruis and Dominic Day from fourfivecbd for taking the time to answer our questions! If you like the sound of what they have to offer, you can browse the full range of fourfivecbd products.