CBD From the Colorado Mountains: A Q&A with Good Remedy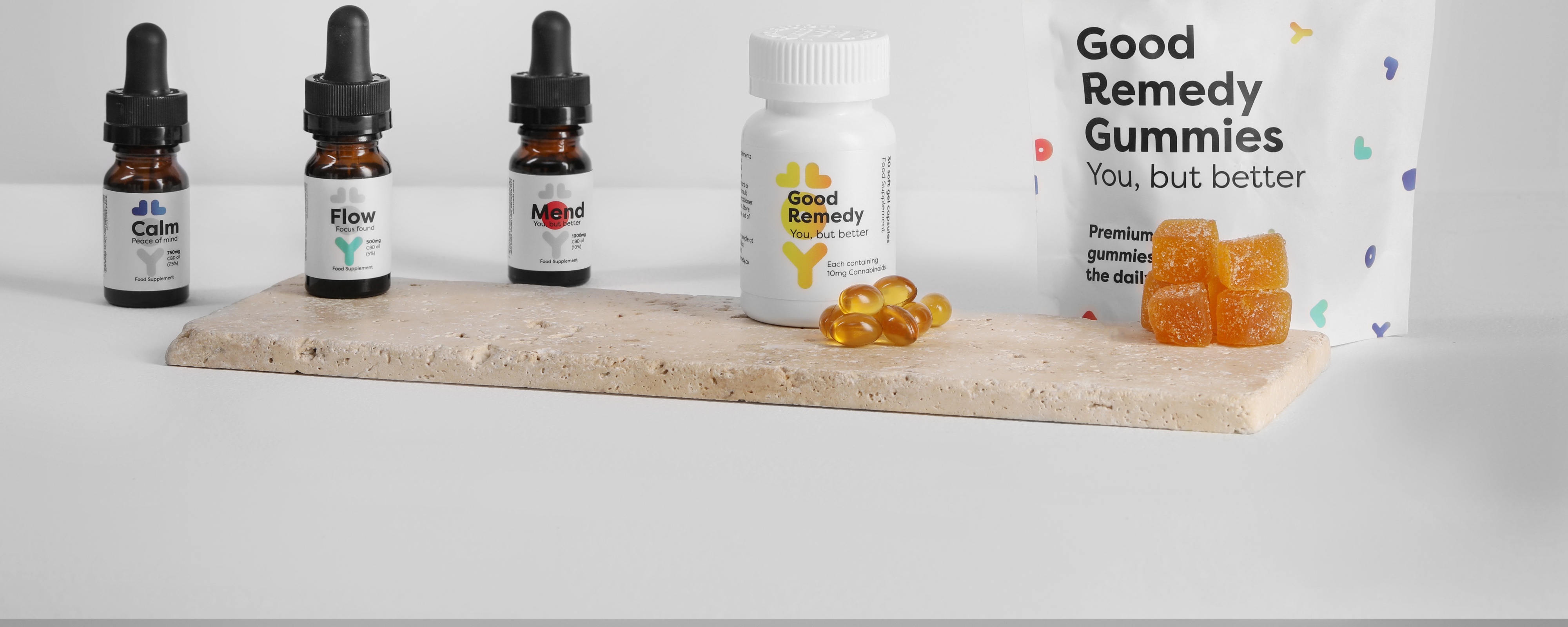 CBD From the Colorado Mountains: A Q&A with Good Remedy
We spoke to Damian from Good Remedy all about their story, their CBD products and his advice for those who have just come across CBD.
Q. What makes Good Remedy different from others in the CBD space?
A. All of our products are made from the highest grade ingredients possible. We go to great lengths to source organic hemp from the mountains of Colorado which has been grown surrounded by clean mountain air and fresh water. Our commitment is to use Organic ingredients wherever possible, and we also want to ensure as many of our products are vegan-friendly (because we are) and gluten-free as we possibly can.
Our products are also fully traceable down to the individual batch and producers. For each batch of cannabinoid oils we receive, we independently lab test them at each stage of production (both at the receipt of the oils and also the finished product) to ensure peace of mind that there are no contaminants such as heavy metals, pesticide residue, mould or bacteria.
Q. What is the story behind Good Remedy?
A. I started Good Remedy because I found CBD to be a great aid to my anxiety and stress. I found that it helped me become calmer and, in doing so, it allowed me to rebalance all aspects of my life. Throughout my 30s, I had been working in a high-pressure environment. My life was a constant race to put out fires, always worried about what would come next. I was never really present.
When I found CBD helped me manage these feelings, I became a passionate advocate and believer in the power of medicinal cannabis. My subsequent journey of discovery introduced me to patients who were voluntarily using a variety of CBD products to help alleviate the side effects of several health conditions.
The more I investigated, the more encouraging stories I found. It was at this point that I decided to spread the word that medicinal cannabis can be a positive choice for people's health regardless of whether they're taking it to manage a particular condition, or just as a way to better deal with modern life.
Q. Are there any new developments we should look forward to?
A. Yes! We have been working hard to improve our best-selling gummies, which are coming out in early November, and are looking at how we might include some other products that will enhance the experience. 
Q. What would you say to someone who is new to the world of CBD?
A. It has worked wonders for me and I've heard so many stories from customers and friends who have felt huge benefits - whether that's for helping to treat any medical conditions they have, or just as a way to better deal with the pressures that this crazy world throws at us. 
Obviously we're all different and my main piece of advice is to start with a low controlled dose, somewhere between 10-20mg, and then wait to see how your body feels after a couple of hours before moderating your dose up or down. 
It's best not to take it after a big meal as that can slow down the onset time, and I suggest trying to start off with CBD when you have a few hours when you'll be somewhere comfortable, like home. 
Whatever your reason for trying CBD, you should embrace it. 
We hope you enjoyed reading Damian's answers - we certainly did! If you like the sound of Good Remedy, you can take a look at their product range.