CBD Skincare: Benefits and What to Know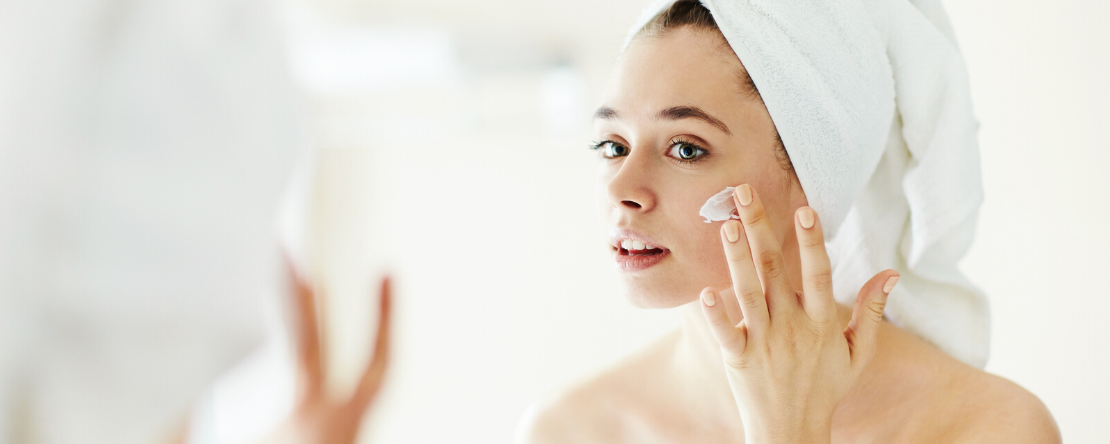 CBD Skincare: Benefits and What to Know
CBD skincare is becoming an increasingly popular market, but what to do people actually use it for? Well, CBD creams, gels and lotions seem to have offered benefits to many people who are looking for ingredients to help maintain their skin. In this blog, we look at what to know about this product type and the CBD skincare benefits that people have discovered.
What is CBD skincare?
In CBD skincare, CBD is combined with other moisturising ingredients to create a product which can be applied directly to the skin. Like many other skincare products, the typical aim is to maintain the condition of your skin by soothing and moisturising it. These products are applied topically and typically take the form of face creams, oils and serums, and body butters.
What are the benefits of CBD skincare?
CBD skincare has become popular within the beauty and wellness industry because many people believe it carries a range of benefits for the skin. We take a look at these in more detail below.
Anti-inflammatory properties
One of the most discussed aspects of CBD products is the fact that they are believed to have anti-inflammatory properties. 
Many people suffer from inflamed and sensitive skin, whether that's associated with a specific condition such as acne or rosacea or just more generally. Skincare products with anti-inflammatory ingredients have been widely reported to soothe and calm the skin, reducing redness and irritation.
One 2019 study aimed to investigate the therapeutic effect of CBD ointment on severe skin diseases and scarring. It found that the topical administration of THC-free CBD ointment is a safe, effective and non-invasive treatment for patients with some skin disorders, especially those that are inflammatory. 
Although more research needs to be done in this area, the initial research has been promising.
Antioxidant properties
Preliminary research has also suggested that CBD has antioxidant properties and this is something that is widely discussed when it comes to CBD skincare.
Antioxidants are thought to be beneficial in skincare because they counteract free radicals which can damage healthy skin cells and create oxidative stress. They can also calm irritation. Other examples of antioxidants include vitamin C and vitamin E. 
Could help acne and other skin conditions
As we mentioned above, research has found that CBD can have a positive impact on skin disorders, particularly those that are inflammatory. 
Acne is a common skin condition that causes spots and oily skin. In more severe cases, it can be painful and debilitating. It can be caused by hormones, excess oil production and clogged pores. 
More research needs to be done on whether CBD skincare could be helpful for those who are prone to acne and other skin conditions, but one 2014 study in The Journal of Clinical Investigation found that "due to the combined lipostatic, antiproliferative, and anti-inflammatory effects, CBD has potential as a promising therapeutic agent for the treatment of acne vulgaris". 
In other words, the study found that CBD can affect your body in multiple ways, which may counteract some of the triggers of acne. 
What to know when buying CBD skincare

There are several things that you need to be careful of when you are buying CBD skincare products. This ensures that you end up with a product that is high-quality and suits your needs. We look at these in more detail.
CBD rather than hemp
The first thing to look out for is the difference between products containing hemp seed oil and CBD oil. Both are now common ingredients in skincare products but hemp seed oil is typically cheaper and so you want to ensure that you are getting what you pay for. 
Always check the ingredients and be aware of those who might want to capitalise on the popularity of CBD oil and take advantage of the hemp/CBD confusion.
Related article: What is Hemp Oil and Is it Different to CBD Oil?
Lab reports
The next thing to be wary of when buying CBD skincare products is the quality of them and which ingredients are actually present. The best way to verify this is by requesting the lab reports for any skincare products you are buying for the first time. Here at Mellow, we have lab reports available for all of the products we stock.
Other ingredients
You also need to look out for the other ingredients in your CBD skincare product to make sure that they are compatible with your skin type. Most CBD skincare products are likely to contain gentle, soothing and moisturising ingredients but make sure to check that list!
We hope this guide to CBD skincare and its benefits has been useful! If you're new to CBD skincare or are simply looking to top up your existing supplies, you can take a look at our creams, gels and lotions.