Chilled Rice Pudding with Poached Cherries and Voyager Blood Orange CBD Oil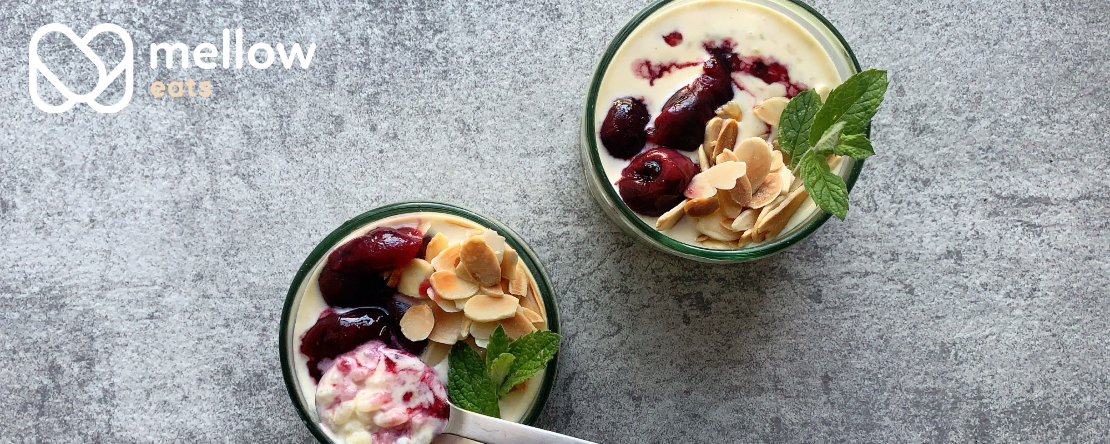 Chilled Rice Pudding with Poached Cherries and Voyager Blood Orange CBD Oil
This week we came up with a new challenge for our in-house chef Georgia Levy. We asked her to deliver a summer take on a classic British dessert. 
And then add a little Blood Orange CBD oil from Voyager CBD for extra lift. 
This 500mg CBD isolate is combined with fractionated coconut oil and an uplifting blood orange flavour - so no hempy aftertaste.
Discover our curated selection of CBD products from Voyager CBD
Here's a little more about this new mellow eats dessert recipe from Georgia herself:
We're in peak cherry season so what better way to enjoy their juicy perkiness than with a creamy rice pudding. If you think rice pudding is just for winter, you've got to try this! Serving it chilled really brings out the creaminess of the dish and all the zesty citrus flavours, and it's surprisingly light and refreshing after a big meal. It also makes a wonderful breakfast if you happen to have any left over. Adding a few dashes of Voyager CBD oil will help mellow you out before bed or lift your energy first thing in the morning, making this a dessert that's actually good for you.
Serves 4
750ml full milk
90g caster sugar
1 cinnamon stick
100g pudding rice
Zest of 1 lime
Zest of 1 orange
125ml double cream
4 pipettes of Voyager Blood Orange CBD Oil – BUY NOW
50g toasted flaked almonds, to serve
For the cherries
200g fresh cherries
Juice of ½ an orange
50g caster sugar
Instructions
To make the rice pudding, put the milk, sugar, cinnamon stick and in a large, heavy-based saucepan set over a medium heat. Bring to the boil, then stir in the rice and boil briskly for a minute, stirring. 
Bring to a simmer, then turn down the heat to low. Simmer very gently for 30-35 minutes, stirring occasionally, until the rice is completely soft – watch it doesn't stick to the bottom of the pan towards the end of the cooking time. 
Remove from the heat, stir in the citrus zests and scrape into a container and leave to cool completely. If you find your cherries are very juicy, you may want to reduce the liquid for 2-3 minutes.
Meanwhile, place the cherries, sugar, and orange juice in a small pan over a medium heat and cook for 5-6 minutes until the cherries are soft. Use a potato masher or fork after 3 minutes to gently press them to encourage them to release their juice. 
 Leave to cool, then remove their stones - or leave them in and be careful!
Whip the rest of the cream to stiff peaks. Fold it into the cold rice along with the CBD oil, then discard the cinnamon stick, cover with cling film and place in the fridge until completely chilled, about 2 hours.
Spoon into glasses or bowls, spoon over the cherries and their syrup and sprinkle with toasted almonds before serving.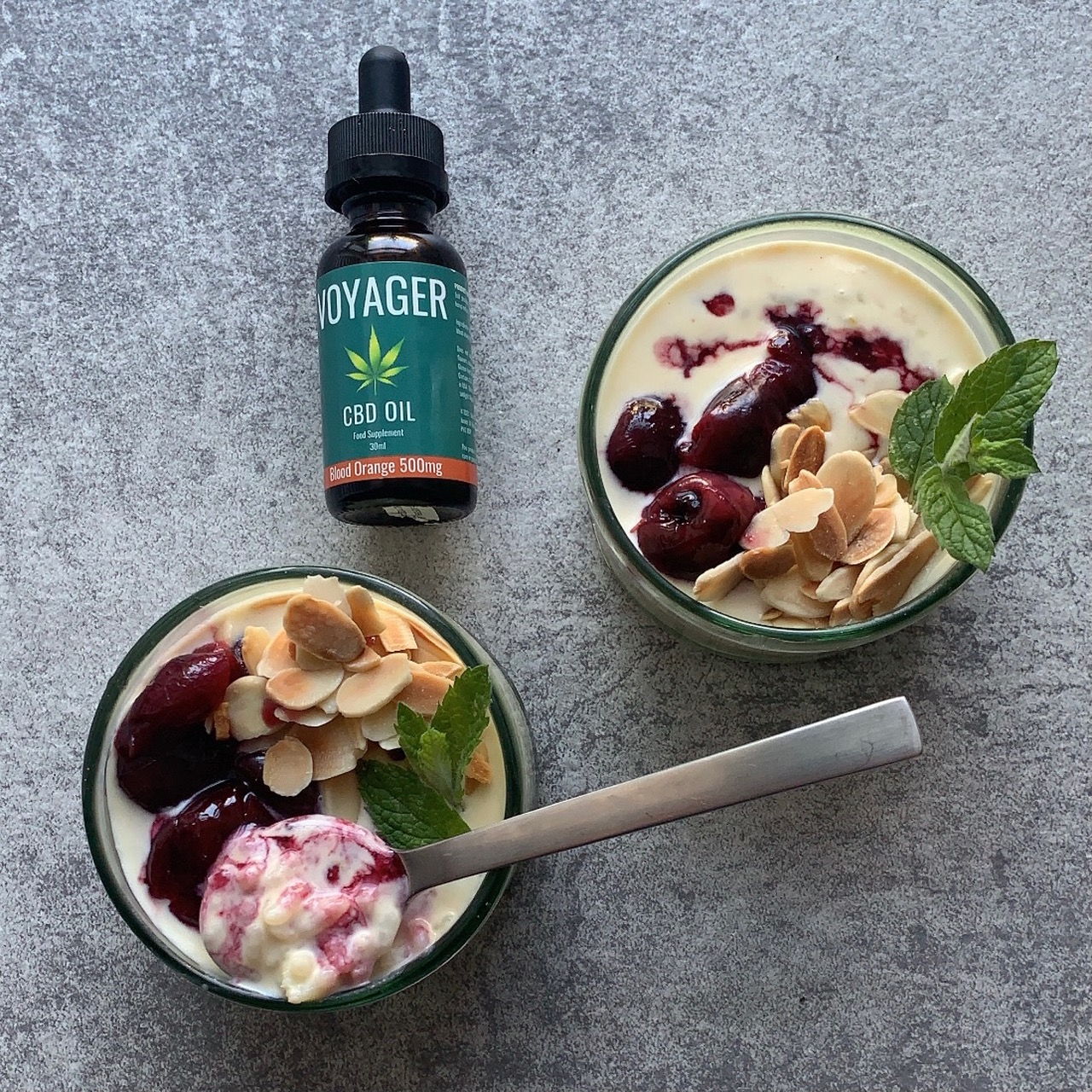 Missed last week's mellow eat recipe? Check out our Granola with Canamis CBD oil right here.