Creamy cheesecake with WXLLNXSS CBD Oil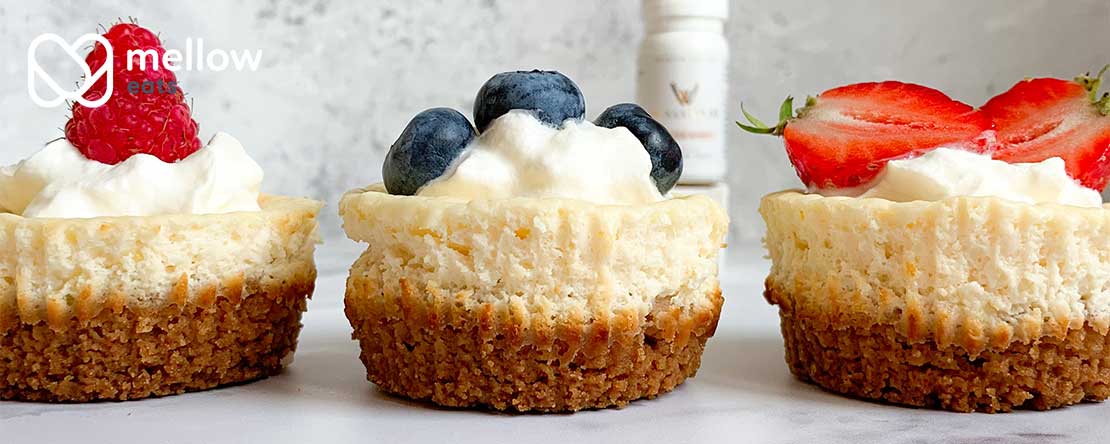 Creamy cheesecake with WXLLNXSS CBD Oil
Who doesn't love cheesecake?
Creamy yet crunchy. Rich yet so, so moreish. 
Its origins can be traced back to ancient times. The Greek physician Aegimus even wrote a book on the art of making cheesecakes. The modern cheesecakes landed in the 18th century. One of many reinventions came from William Lawrence, from Chester, New York. While attempting to recreate the soft, French cheese Neufchâtel, he accidentally came up with a way of making a heavier, creamier "unripened cheese."
Since then, a multitude of recipes have been created… including the latest interpretation from our in-house chef Ana Lopez:

These mini cheesecakes are made with a creamy yet health-conscious creamy cheesecake filling, simple graham cracker crust and sprinkling of 5% Broad Spectrum mixed berry CBD oil from WXLLNXSS. This oil combines the potential benefits of CBD with a fruity flavour and all-natural, sustainable approach. It feels like a luxury dessert but is super easy to whip up at home. Keep the berry vibe by topping your cheesecakes with whipped cream and juicy fresh berries or, if you can't get hold of them, berry jam.

Discover a curated selection of WXLLNXSS CBD products
THE RECIPE
For the crust
8 Graham cracker cookies crushed
3 tablespoons unsalted butter, melted 
For the filling
8 ounces low fat cream cheese, softened
50g granulated sweetener
55g Greek yoghurt
½ teaspoon vanilla extract
1 large egg, room temperature, lightly beaten
15-20 drops of

mixed berry

 WXLLNXSS Broad Spectrum CBD oil – BUY NOW 
What you need to do
Preheat oven at 180C
Combine the graham crackers and melted butter and e

venly distribute the mixture between 6 cupcake cups 

Bake for 5 minutes and then s

et aside to cool while you make the filling - r

educe the temperature to 160C

Make your filling by mixing the cream cheese and sweetener together until creamy, add the yoghurt, egg and vanilla until smooth
Distribute the mix between all the bases and then b

ake for 30-35 min, or until the tops of the cheesecakes start to look lovely and golden

Remove the cheesecakes from the oven and leave them to cool down (ideally refrigerate overnight)
Finish with turrets of whipped cream and a few fresh berries (or berry jam)
SAVOUR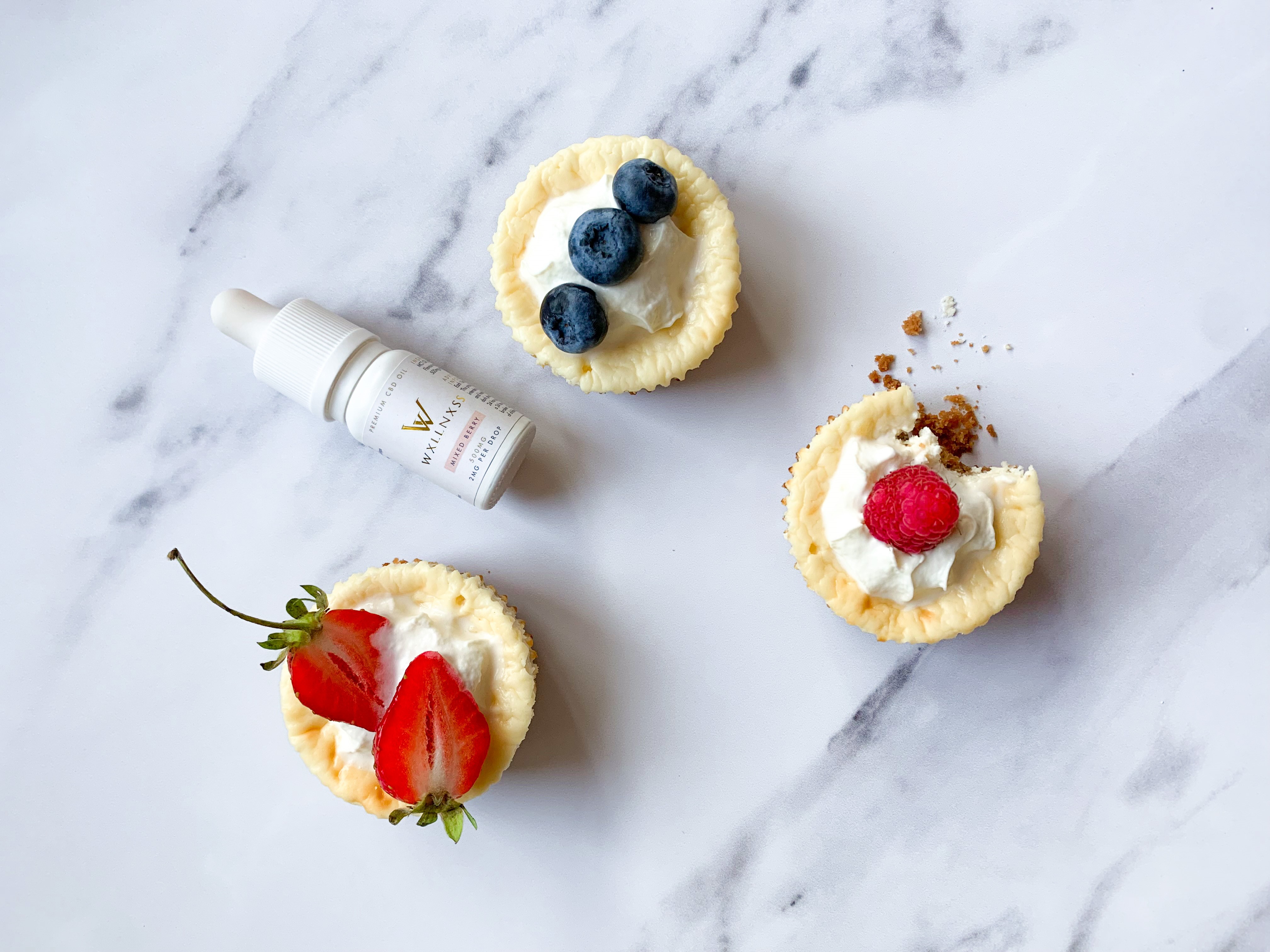 Looking for more recipe inspiration? Head over to the mellow shelves. Or explore our blog to hunt out more mellow eats recipes.