Embracing a Life Enhanced by Nature: A Q&A with Grass & Co.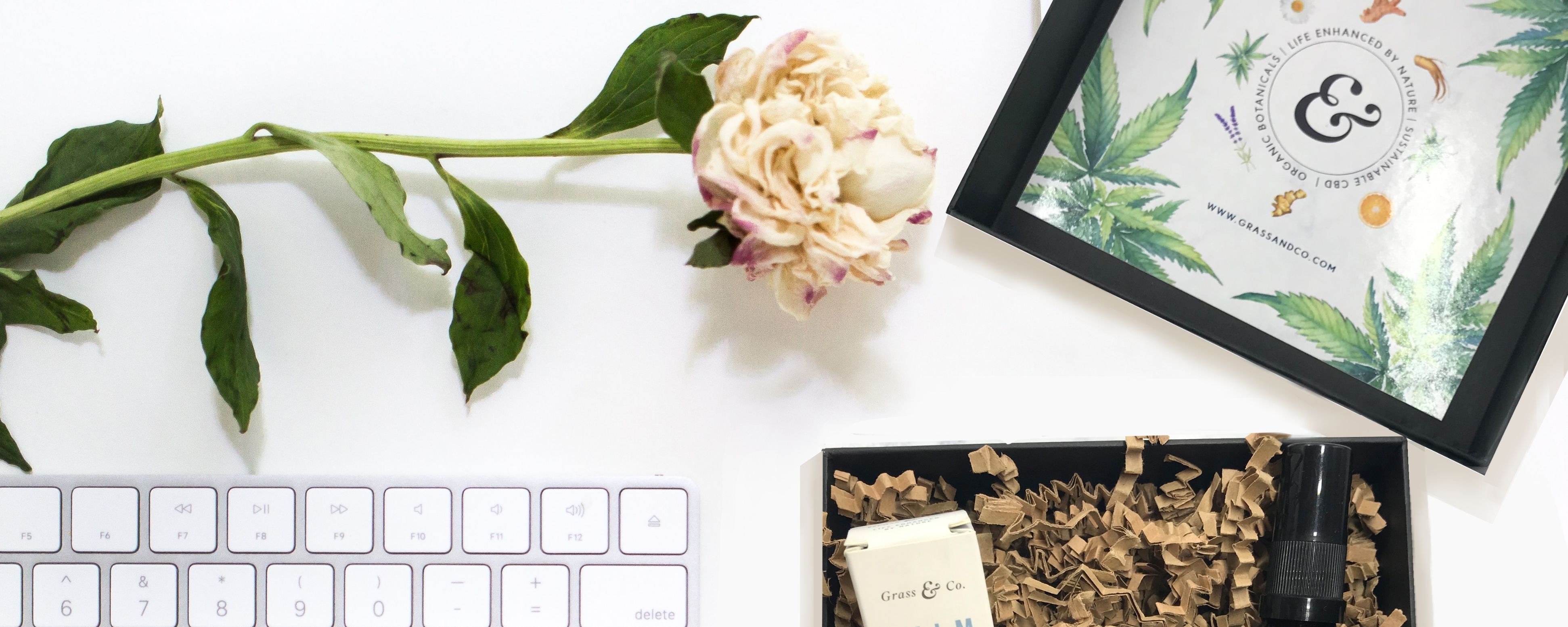 Embracing a Life Enhanced by Nature: A Q&A with Grass & Co.
We spoke to Ben Grass, the co-founder of Grass & Co. all about their CBD products, which combine high-quality CBD with complementary botanical ingredients, and the importance of building a trustworthy CBD brand in the UK. We hope you enjoy it!
Q. Why should people choose your CBD products?
A. At Grass & Co. we want you to join us in embracing a life enhanced by nature. We deliver a premium CBD range that combines the finest quality CBD with therapeutic botanical ingredients that taste great! 
The Grass & Co. range has been specifically developed to deliver exactly what you need, when you need it, to help manage your pain, anxiety, stress and insomnia throughout the day. Our formulations are unique. They combine ethically-sourced botanical blends that provide restorative effects, mood-boosting aromatherapy scents and the most deliciously smooth flavours.
CBD is central to our product range and we use it in ways that we believe will be most effective and beneficial. For example, CBD in consumable oils will be absorbed by your body, and topical applications can interact with the CBD receptors in your skin.
Alongside our CBD Consumable Oils and soothing CBD Balms and Body Oils, we expanded our range to include non-CBD Aromatherapy Candles, Pillow Sprays and Himalayan Bath Salts to help provide balance and enhance daily CBD rituals.
Our products are 100% natural, ethically-sourced, vegan and forest-friendly. The range is completely THC, paraben and sulfate-free.
Q. Can you tell us a bit about how your CBD products are made?
A. Grass & Co. are committed to delivering consistently high-quality CBD to our customers. This commitment to quality and integrity is at the heart of everything we make and do. 
We've partnered with the best suppliers of CBD oil in Europe and use state-of-the-art extraction techniques to ensure we always maintain the highest production standards for our loyal customers.
This is supported by comprehensive testing. We rigorously lab test all of our products twice to ensure the purity and consistency of our CBD Oil. 
We're proud to be transparent about the full process and the results. We openly share these Certificates of Analysis with customers for all our CBD products. We want you to have the confidence to know that when you buy CBD from Grass & Co. you're getting exactly the amount of CBD in each bottle that you've paid for.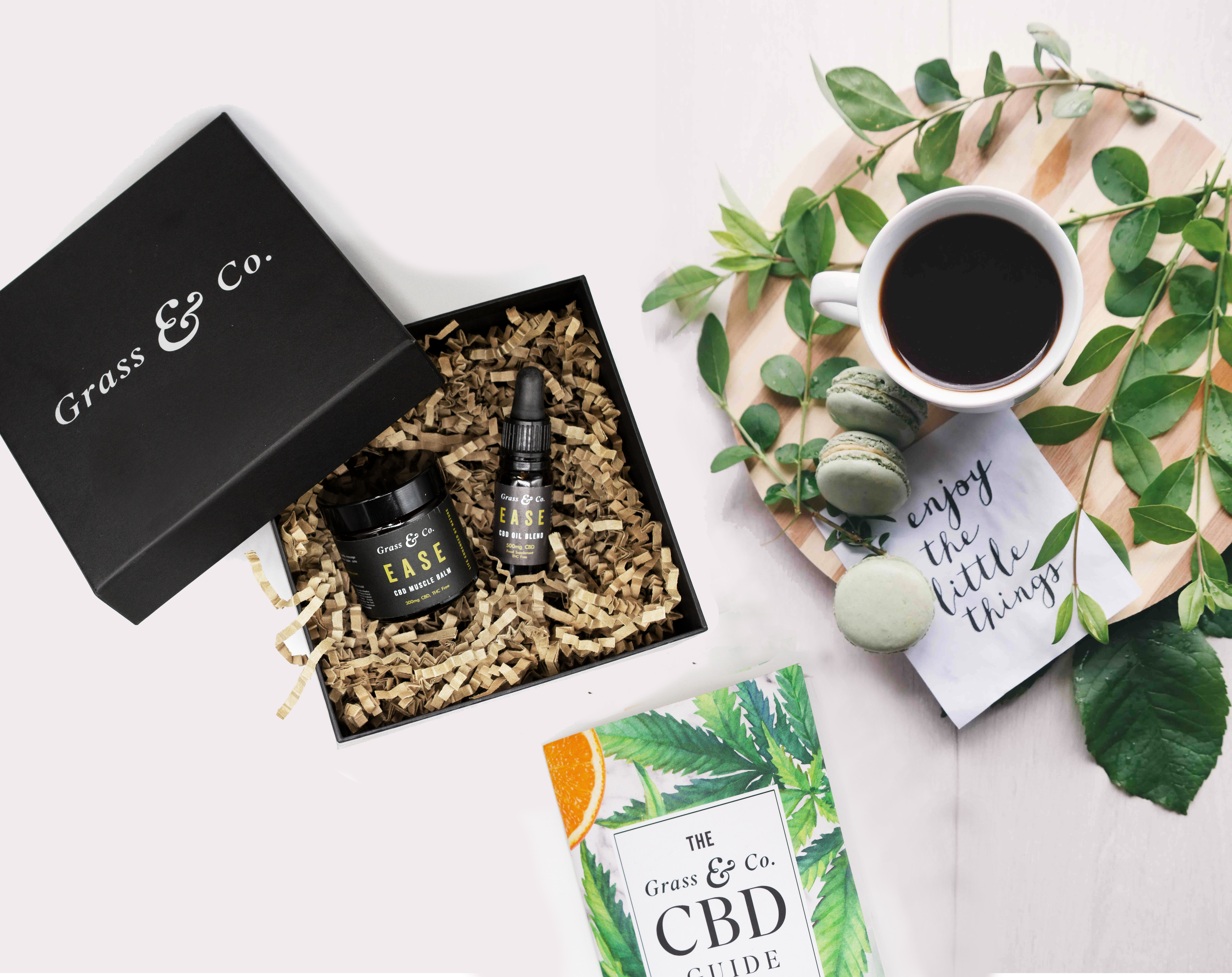 Q. You use a range of complementary botanical ingredients in your products - can you tell us more about these and how you choose them?
A. The EASE range includes Turmeric, Ginger and Orange to help soothe and ease your body, especially after exercise. The CALM range delivers the balancing botanicals Mint, Chamomile and Ashwagandha to help relax your body and calm your mind.
Many people who have already tried CBD oils think that the challenging taste is something you just have to put up with to enjoy the benefits. However, the unique botanical blends in our products enhance the CBD to deliver the best flavours that are a pleasure to use as part of your daily routine.
We only use the best-of-the-best CBD and botanicals, and our experts take great care in sourcing these ingredients. The 100% natural ingredients are specially selected for their well-known health benefits and work with your body to deliver uplifting results you can feel instantly. 
Q. What are the key values of Grass & Co. and what are your goals as a company?
A. We're building a trusted brand in the UK by creating products with great care, having rigorous safety standards and really looking after our customers. We're passionate about making the benefits of CBD oils relevant and accessible to all. 
Our most important value is our unwavering commitment to delivering the finest quality CBD and botanical product range. Our gold-standard products are achieved through our stringent manufacturing practices and standards, as well as our investment in testing. This ethos of uncompromising focus on product quality and sourcing will continue to be a key priority for us.
We're totally committed to our vision of becoming the first-choice premium CBD wellness brand for our customers. It's truly rewarding to read our 5* Trustpilot reviews and know that we're getting it right.
Q. What do you think should be important for customers when they are choosing CBD products?
A. Testing and more testing! When choosing CBD, the most important information to look out for is to ensure that every batch is independently lab tested to confirm its purity and that it contains the correct amount of CBD. 
We welcome the new clearer guidelines regarding CBD safety and labelling in the UK. As the regulations are evolving and catching up with the industry, the early choices we made to focus on quality are really paying off for our business. 
It's also worth mentioning that, as with all supplements, no one size fits all when it comes to CBD dosing. It's essential that you look for brands, like us, that are transparent about their ingredients and openly publish test results. See what works for you, and enjoy the journey!
Thanks so much to Ben Grass from Grass & Co. for taking the time to answer our questions! If you like the sound of what they have to offer, you can browse their CBD product range.