Extraordinary Experiences for Everyday Life: A Q&A with Allo CBD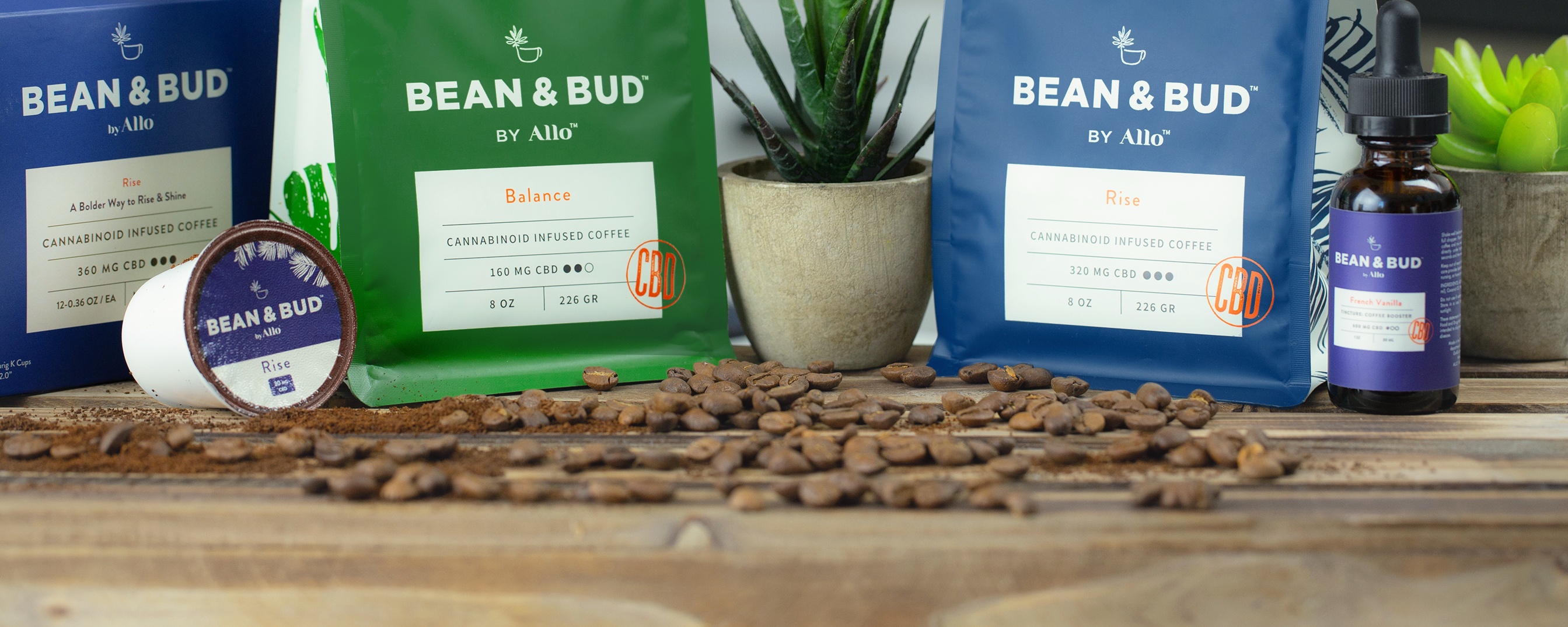 Extraordinary Experiences for Everyday Life: A Q&A with Allo CBD
We spoke to Grace from Allo CBD all about their different product formats, including their coffee, and what people should think about when buying CBD.
Q. You believe in creating extraordinary experiences for everyday life. How does Allo make that happen?
A. Yes, Allo believes in creating extraordinary and innovative experiences for everyday life. That's why we have developed a wide range of products that can be used throughout the day to help you maintain your best self. 
Q. With '24 hours with Allo', you show how different CBD products can be used throughout the day for different focuses. Can you tell us a bit more about that?
A. Each product is designed to be used at different times of the day, hence 24hrs with Allo. Taking CBD through different methods and using different doses creates different effects. For example, our BEAN & BUD™ coffees help with focus and energy, whereas our tinctures are ideal for relaxation and sleep aid. 
Q. Your BEAN & BUD™ range is great for coffee lovers. What different products are available and how are they made?
A. We offer three single-origin 100% Arabica coffees, each with different tasting notes and levels of CBD. The three different coffee beans are grown in Costa Rica, Guatemala and Africa. They are then infused with CBD in California where we are based. Two of the company's founders have a background in coffee growing, so it's a brilliant product for coffee lovers, with the added bonus of CBD.
Within the range, we also have our delicious French Vanilla Coffee Booster tincture. This is one of our best sellers as you can add it to your favourite coffee, smoothie or anything where vanilla would taste great. Recently we have seen people adding it to protein shakes.
Q. What do you think is important for people to take into account when purchasing CBD products?
A. It's important to know that CBD products are not medicine that can cure a disease, but there are many testimonials to how CBD has helped certain patients improve their health and condition. It is also important to note that each body reacts differently and effects can vary. 
I know people will have seen this a lot, but not all CBD is made equally. I think CBD has been in the limelight recently and there are a lot of companies trying to take advantage of this. It is important to do some research and use credible suppliers. Take care to read the strength of the CBD and note the size of the bottle.
Q. What is your favourite thing about CBD?
A. Personally I use CBD to help with pain relief. I have Ehlers Danlos Syndrome and I have found that CBD is very helpful. By no means is it a cure, but it's a great alternative to opioids or other pain medication. 
The reason I started working for ALLO is because they use CBD in creative ways. Previously I found taking CBD a chore and now it is something to look forward to as part of my daily routine. I love that taking it at different times of the day and in different doses can make such a difference.
Thanks so much to Grace from Allo CBD for taking the time to speak to us! You can view the fantastic range of Allo CBD products here.