How Menopause Alternatives is making life easier for women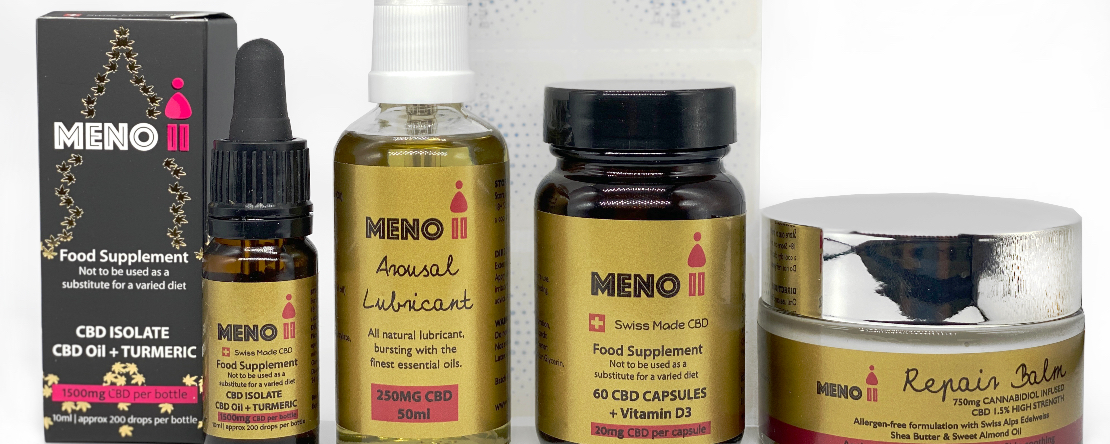 How Menopause Alternatives is making life easier for women
At any one time, millions of women around the world are suffering from menopause-related symptoms - from hot flushes to pain and anxiety. 
Although medication does exist, including hormone therapy, many women prefer a more natural approach.
With research suggesting its numerous benefits including pain-relief, CBD brands are starting to harness its potential to improve women's wellbeing. 
One such brand is Menopause Alternatives.
We're delighted to have them on board to make our CBD range even more diverse . We caught up with founder Paula Bintcliffe to find out more about this exciting CBD brand designed for and by women.
Tell us about your brand story - where did it all begin for Menopause Alternatives?
When I started menopause early, possibly as a result of IVF treatment, I knew that I didn't want to put any more chemicals into my body. So I decided to explore a more natural approach to ease my perimenopause and then post-menopause symptoms. When I started using CBD on a daily basis, I was amazed by the improvement in my quality of life and how good I felt. I spent a long time putting together the Meno CBD collection with the right quality, ingredients and strength to make a difference to the menopause symptoms.
Why do you think there is a connection between CBD and menopause?
CBD studies have proven its effectiveness in helping ease symptoms that are similar to those experienced during menopause, like body aches and pains, anxiety, stress, depression, moods and weight gain, as well as hot flushes and hormone imbalance. Because of the similarity of the symptoms studied during this research, it makes sense CBD has the potential to help the menopausal symptoms too.
What about CBD and sex?
CBD binds to the ECS receptors throughout our bodies - including our sexual organs. These interactions help balance hormones, which can lead to increased libido. CBD also works by increasing the amount of anandamide our body produces - this triggers the release of Oxytocin aka the "love hormone." Elevated levels tend to have a positive effect on all social interactions including sexual encounters.
For many, including up to 40% of women, painful sex can also be an issue. The good news is that CBD seems to alleviate pain and soreness after sex. This pain relief coupled with increased blood flow relaxes muscles and heightens sensations for both men and women. A great bedroom combo.
What advice would you give to someone who is new to the CBD space? 
If you are thinking about using CBD for menopause or any other purpose, I would recommend doing your research into which CBD type and strength best suits your needs. Meno CBD range has been developed to provide an adapted strengths, CBD types and ingredients (like turmeric) for an optimized effect on menopause symptoms.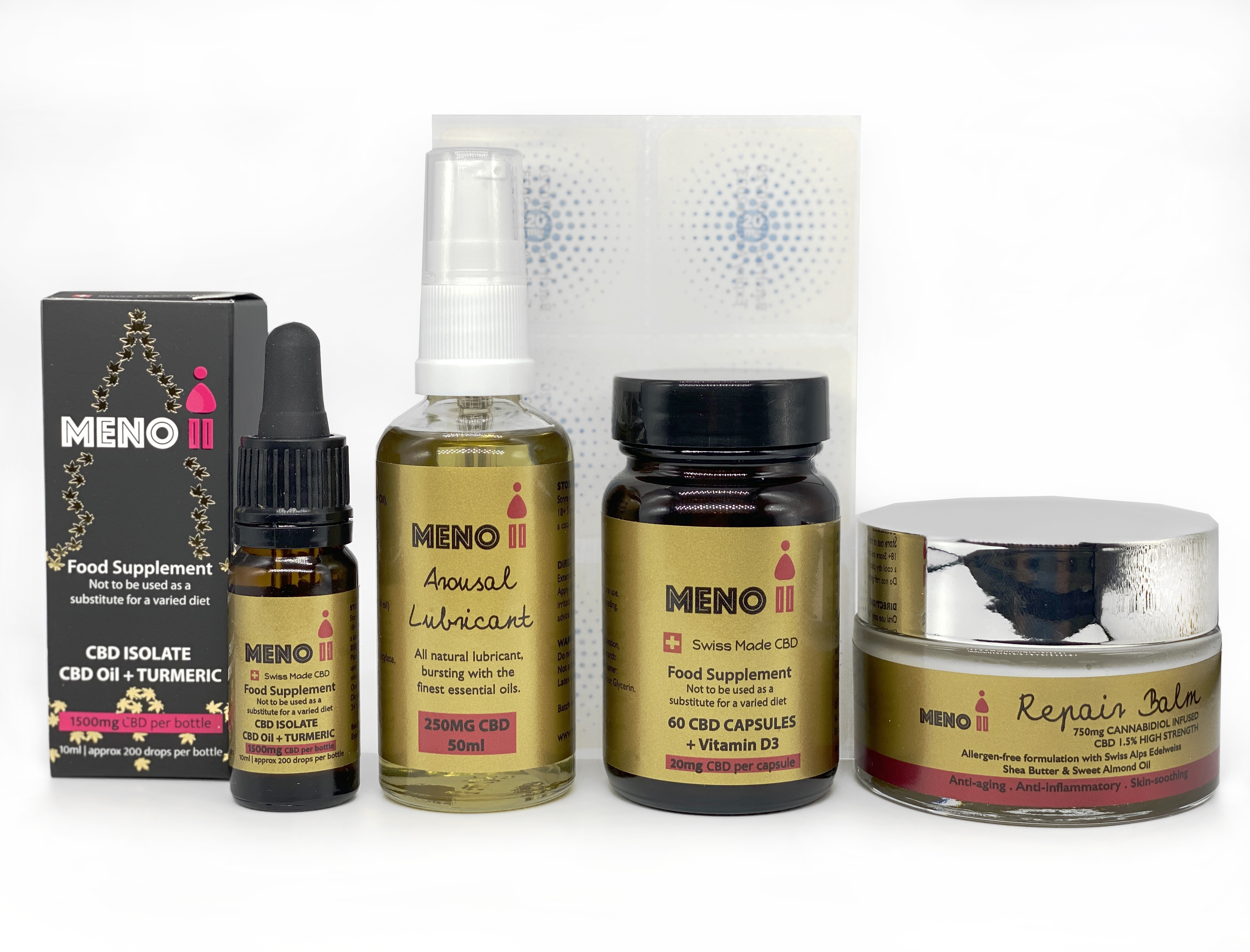 However, dosing is very personal and each person responds differently. So adjust and play around with your own dosing to achieve the results you are looking for.
It's important not to give up too soon or expect immediate results, some people can feel the effects within a few days, for others it can take longer or be less pronounced. Be patient. 
Discover a curated collection of CBD products for menopause, pain, anxiety and more on mellow.