MYO Plant Nutrition: CBD built by high performers for high performers

MYO Plant Nutrition: CBD built by high performers for high performers
MYO Plant Nutrition recently made its way on to our mellow shelves. 
We're over the moon to welcome a brand set on combining high-quality plant based ingredients with key active ingredients like CBD. 
We chatted to founder James to find out more about the origins of the brand, their CBD performance products and environmental commitments. 
BUY NOW: discover MYO's plant-based products on mellow
What is your brand ethos? 
 Here at MYO, we're all about 360-degree performance. We like to think of ourselves as performance engineers, obsessed with marginal gains and always looking for new, exciting ways to push it that extra mile. Performance plays a role in everything we do, which is why our packaging, formulations and everything in between are never a static, finished product but an exercise in evolution and innovation. We create products to help facilitate a better tomorrow, both for you and the world at large. 
 Tell us more about your product range
Being high performers ourselves, we knew what the performance supplement space was like. Packed with weird, unnecessary ingredients, fillers and additives and plastic as far as the eye could see. We knew we wanted to do it differently, so when we started building out our current product range, we wanted them to address the 3 key pillars of performance - training, recovery and nutrition - while making sure they were sustainable and only used functional, essential ingredients (because why put fluff, filler and chemicals in a product designed to improve your health, right?). 
 Our protein powder has been formulated to rival any whey protein in terms of amino acid profile, which is what a good protein powder relies on to be effective, thanks to the smart combination of pea, rice and hemp protein. Without the right amino acid profile to support muscle growth, there's no real reason to use a protein powder. 
 Our BCAA, Glutamine and CBD blend serves as an exciting twist on the classic BCAA blend, making it perfect for your pre, intra or post workout routine.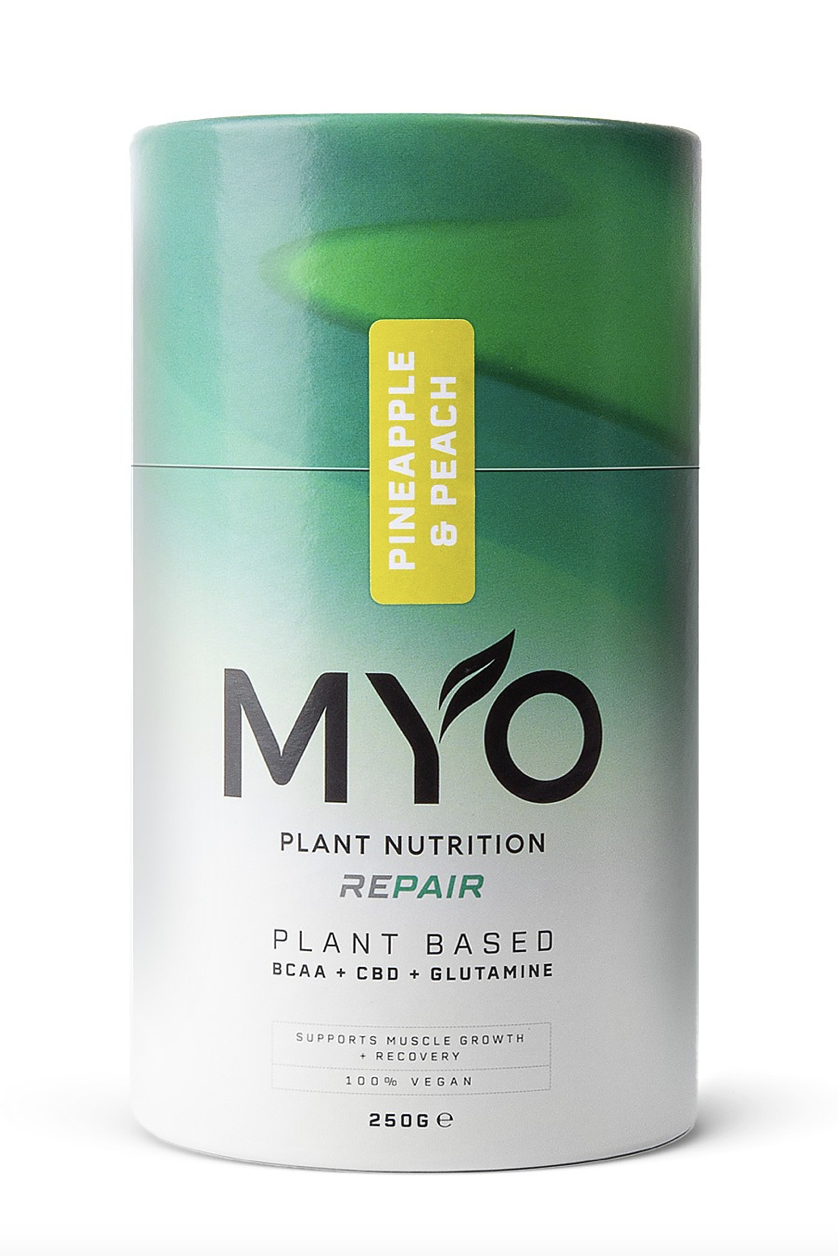 Our RESET Clean Greens + 250mg Isolate CBD was a no-brainer kind of product, packed not only with antioxidants, gut-friendly probiotics, fiber and more. However due to the initial inclusion of wheatgrass, we've decided to reformulate it to replace the wheatgrass to make it gluten-free like the rest of our products.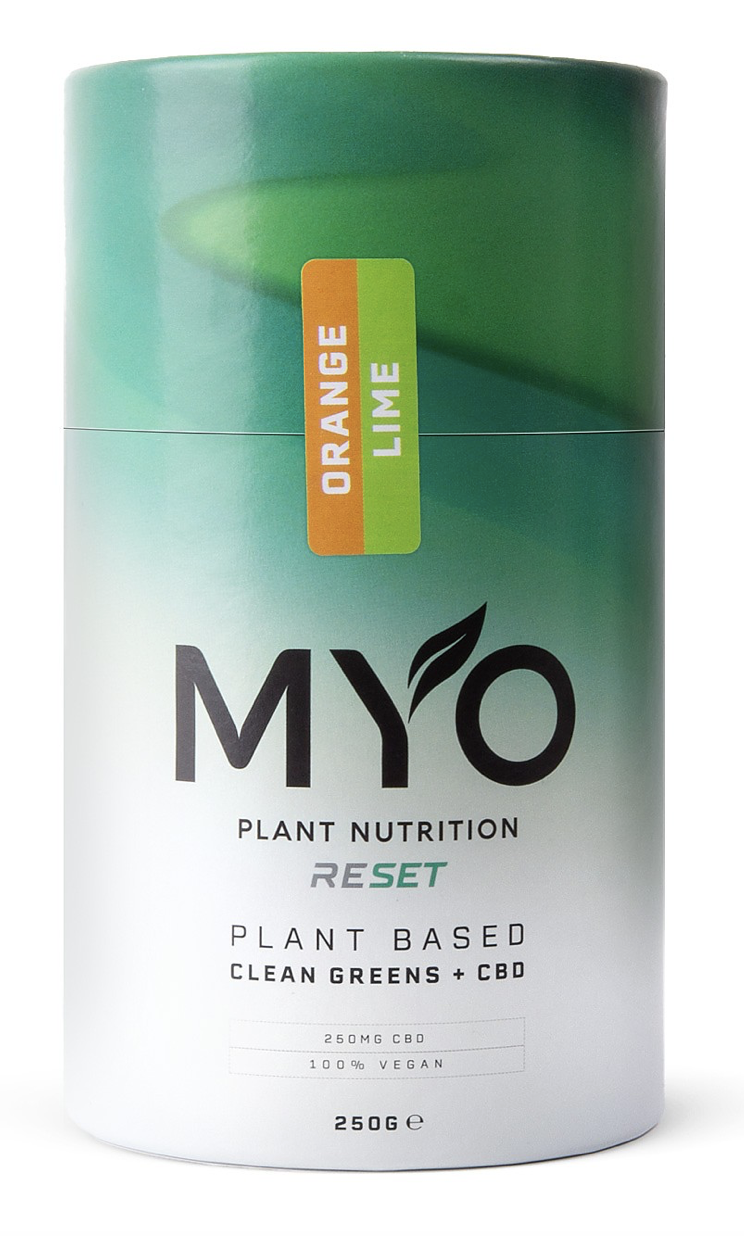 Our Rebalance MCT + CBD oil is a gym bag essential in our opinion, as although there are no conclusive studies proving that CBD can improve post-workout inflammation and recovery, many in #TeamMYO use it for just that.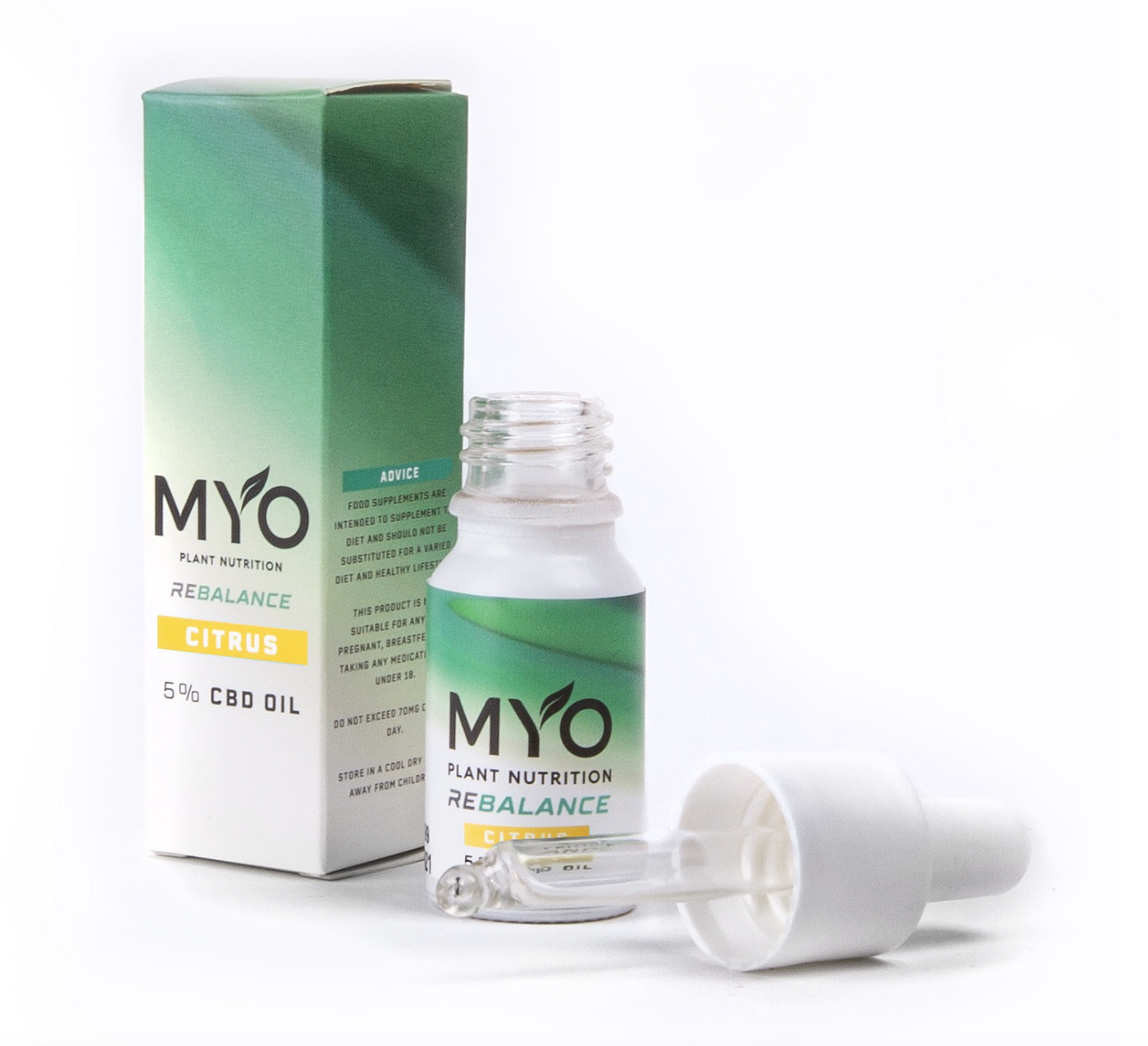 We also have some new products in the works that will be launching soon that we're beyond excited about. Want a sneak peek? Think functional nootropics, essential amino acids, different nutritional blends and more. Watch this space! 
Tell us more about your commitment to the environment
 Well first and foremost, we made an executive decision from the beginning that MYO would be 100% plant-based. But making a decision like this in a space that's very animal-product centric was always a risk. Our target consumers are not traditionally consumers of plant-based products, and up until very recently being a plant-based brand would have made it very difficult to penetrate the market. The recent focus around climate change however, and growing consumer awareness about the impact our food has on the planet and our health made it possible to introduce plant-based products like ours into a market that previously would never have really considered them as a serious option in terms of performance nutrition. 
 Following on from our decision to be completely plant-based, we knew that we couldn't ignore the other environmental impacts involved in bringing a physical product to market. Things like where you source your ingredients from, or how your products are packaged are important parts of the sustainability discussion. This is why we try to source our ingredients as close to home as possible to minimise their carbon footprint, and why we invested in paper packaging and biodegradable scoops for all of our powder products. So, while we are far from perfect, we are firmly on the sustainability trail. We're always looking at new ways to improve our environmental impact as a brand, as it's an integral part of not only our identity, but in our opinion, our responsibility as a modern, 21st century brand. 
What would your advice be to people who are new to CBD? 
To look at it like introducing any new supplement into your everyday routine. Make sure you follow the dosing instructions, choose the right brand and product, listen to your body and understand that results don't come overnight, but from consistent, meticulous daily rituals. With the way the world is these days, everyone wants everything done yesterday. Instant results. Amazon prime deliveries within hours of placing an order. Online streaming with new shows released every single day. And an unlimited scroll that waits for you on all your social media platforms. We've become so accustomed to everything happening now-now-now that we've forgotten good things take time. So, our advice to people who are new to CBD is to commit to it and be patient before throwing in the towel. Keep a diary about your sleep, your mood, your energy levels through the days and weeks that follow. Like with anything that requires commitment to see results (working out for example), improvements can be hardly noticeable until one day you look back on where you were before and you're like "damn, look how far I've come!". 
 Thanks James!  It's been a pleasure finding out more about what makes you guys tick and we can't wait to see where you're heading in 2021 (and beyond).