Quanna CBD: breaking taboos about sexuality and intimate care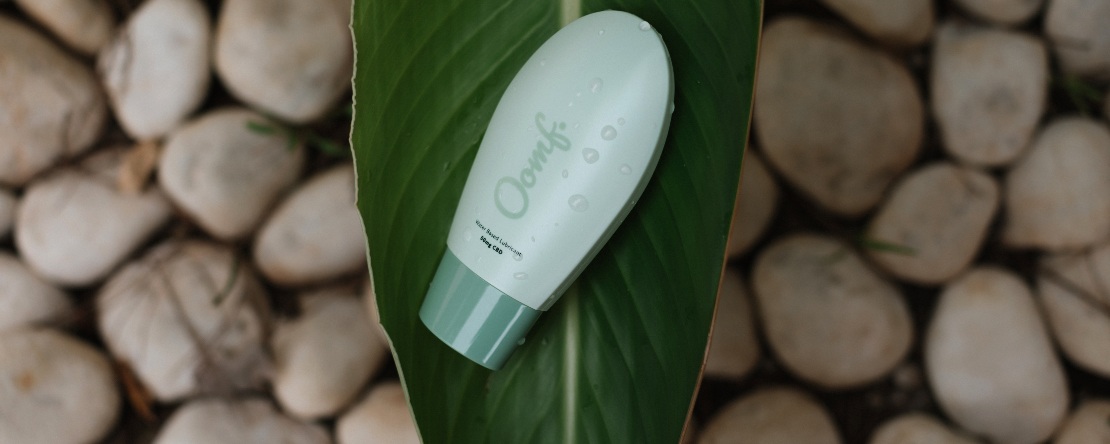 Quanna CBD: breaking taboos about sexuality and intimate care
A few weeks ago, we took a closer look at CBD and sex, in particular, how this cannabinoid can help with a happy, healthy sex life. 
Convinced that CBD has a lot to offer in the bedroom, we decided to team up with Quanna, a premium self-care and sexual wellness brand empowered by CBD. 
Quanna combines high-grade ingredients, scientific advances and a sustainable approach. 
The result? "Oomph", a CBD and water-based lubricant to increase pleasure and sensitivity, while also alleviating discomfort.
"Oomph /u:mf/ is the quality of being exciting, energetic, or sexually attractive. It also stands for One Of My Friends (according to Urban Dictionary)."
Let's talk to the team.
Tell us about your brand story - why did you decide to form Quanna? 
The lovechild of a gynaecologist and a beauty wellness influencer/businesswoman, Quanna is a serendipitous merging of sexual wellness and the powers of CBD. A premium self-care and sexual wellness brand, we strive to break taboos around sexuality and intimate care, stimulating conversations and promoting open and honest dialogue on all topics. 
Trailblazing in our approach to product development, Quanna is the UKs first sexual wellness company powered by CBD. CBD is the definition of untapped potential in both the future of our overall wellness, as well as its own perception on a societal level. This simply began with a conversation, the cornerstone of what it means to be part of Quanna…."quriosity". 
At Quanna, we believe well-being begins with self-pleasures — CBD, Communication, and Sustainability that is. Our intimate parts require the best quality ingredients and  nature's power is brought to the forefront. 
What is the connection between CBD and sex?
CBD is known to have anti-inflammatory and pain-reducing properties. Recent research also shows that CBD increases blood flow and produces enhanced sensitivity when applied to genitalia. 
Tell us more about your lubricant - why is it so important that it's all natural and water based?
Oomf's water-based formula is designed to absorb faster, while still providing long-lasting lubrication. Our CBD is prepared in a special way. It is what is called "water-soluble CBD". So it has much higher bioavailability meaning more of CBD is absorbed and at a quicker rate. 
This CBD lubricant is ideal self-play, sex (vaginal or anal), and even to aid tampon insertion. Oomf is made of all-natural ingredients to promote the natural lubrication needed to enjoy intimate play. CBD is the star ingredient that helps to increase blood flow and promote pelvic relaxation, decrease inflammation and discomfort.
Oomf is all natural because our private parts deserve nothing less than only natural ingredients and natural pH balance. Our formula is also free from glycerin, parabens and alcohol, as well as flavours and fragrances.
Thanks for your time! We're delighted to further extend our curated CBD range.