Spreading the CBD word far and wide with Kith & Kin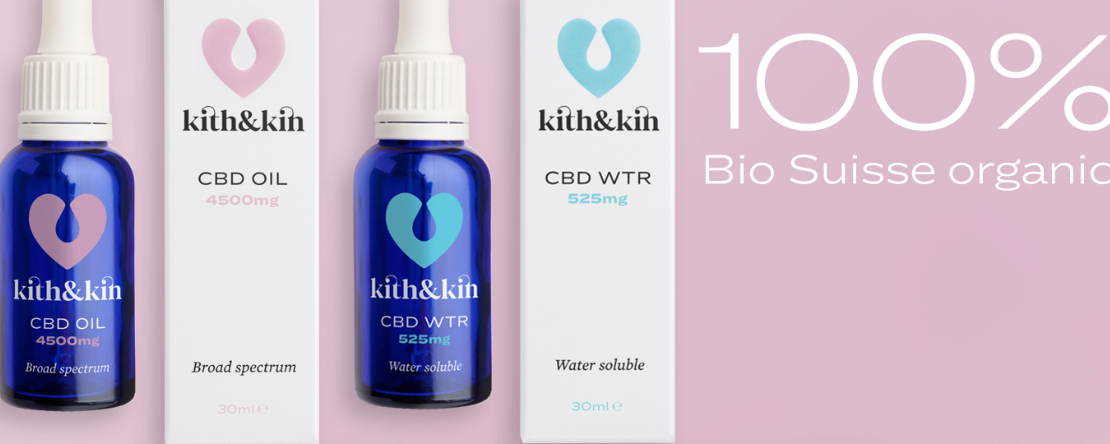 Spreading the CBD word far and wide with Kith & Kin
Kith & Kin might sound rather old-fashioned. 
But we all know that names can be deceptive. Behind this name, you'll find organic CBD from Switzerland, innovative ideas like water-soluble CBD drops and plenty of entrepreneurial spirit.
Their motto says it all. 
"We're spreading the word about CBD, but we don't take the responsibility lightly — we want to provide the purest, very best 100% organic CBD available."
BUY NOW: discover our curated selection of kith & kin CBD
Kith & Kin recently joined the ambitious, quality-conscious CBD brands already lining our shelves. So, we decided to find out more about the brand's story directly from founder Martin Steenkamp.
Tell us a bit about your brand story
After using CBD ourselves, with remarkable results, we started recommending it to family and friends, which is where the name Kith & Kin came from. We wanted to spread the word about CBD and decided to build a brand based on the very best organic CBD and the profound changes it can make to our customers' lives, with products that can be trusted and used every day.
All your products comprise Swiss CBD and are organically certified to Bio Suisse regulations - what does this mean and why is it so important?
We wanted to bring the absolute highest quality product to market that we could, so we went to Switzerland. The Swiss CBD market is thriving and well regulated, and we felt that it offered some of the best CBD in the world – which is to be expected considering the pristine environment it is being cultivated in. We also felt that it was critical that our CBD is 100% organic and free from chemicals and pesticides. This is because Hemp is a hyperaccumulator, meaning that it is very good at absorbing inorganic pollutants, toxins and heavy metals from the soil it is grown in. Organic cultivation ensures that you don't end up with a product that's full of nasties. The hemp that produces Kith & Kin's CBD is Bio Suisse certified, meaning that it meets the strictest standards for Swiss organic agriculture.
What makes your water soluble drops so unique?
People love the water-soluble CBD drops because they're so easy to fit into your daily routine by just adding them to a morning coffee or smoothie. At Kith & Kin, we're quite partial to adding them to our Friday afternoon G&T. The other great thing about the drops is that, because they are water soluble, they are absorbed very quickly and are between 7 – 10 times more bioavailable than regular CBD oil.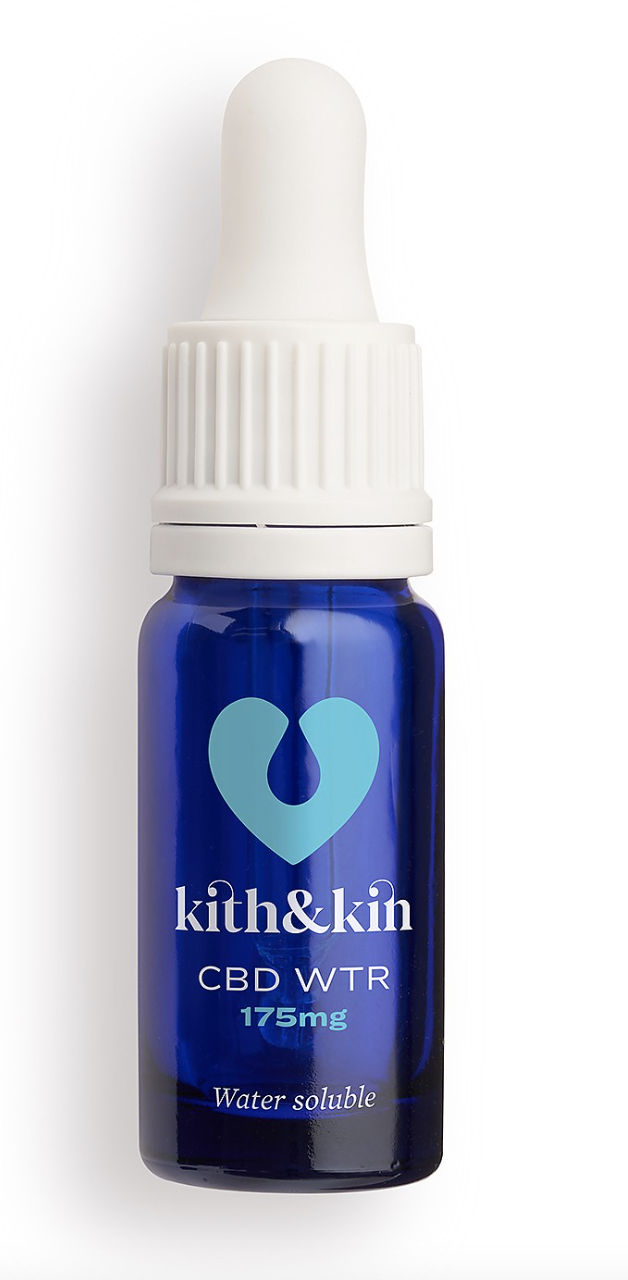 Discover Kith & Kin's water-soluble CBD drops
What has Kith & Kin got planned for product development this year?
At Kith & Kin, we love the product development process and are very excited about what we have in the pipeline for the rest of the year. We have some really great CBD capsules launching soon. We also love a good cup of coffee, so can't wait to launch our CBD infused Columbian coffee in the next few months. We also have some lovely tea infusions that I think are going to be very popular.
A big thank you for your time, insights and inspiration. We're delighted to have Kith & Kin on board and can't wait for a cup of steamy Kith & Kin CBD coffee!
For our full collection of curated premium CBD products, hop over to the mellow shelves.