The Decadent Pick-Up Recipe for Valentine's Day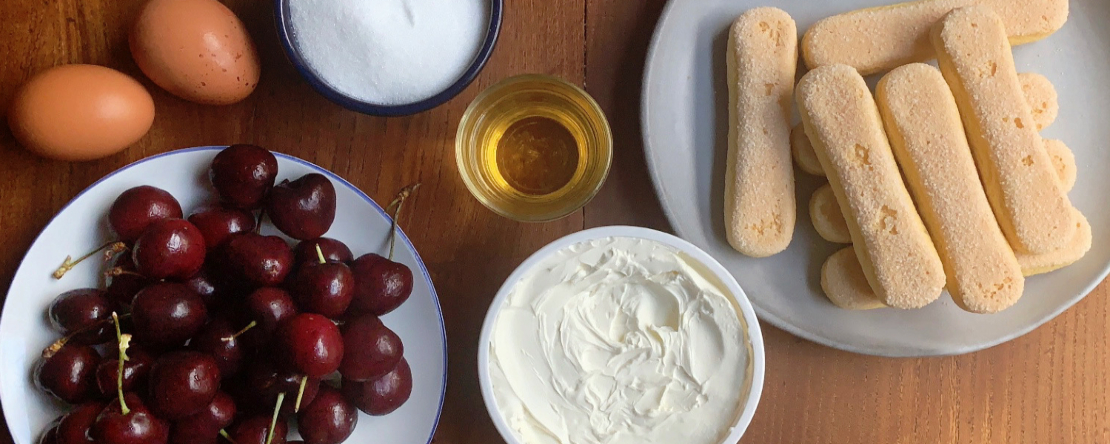 The Decadent Pick-Up Recipe for Valentine's Day
 We're all in desperate need of a pick-me-up and that's exactly what this delicious decadent gem - Mellow Cherrymisu - was designed to do this Valentine's Day. In more ways than one. Mellow Cherrymisu takes the popular tiramisu - which literally means 'pick me up' and is rumoured to have originated the pleasure-seeking Italian city of Treviso - and infuses it with black cherries and Naturecan CBD oil - BUY NOW.
"The CBD oil gives it an unexpected bonus. Either choose an oil that helps take the edge off, or one that energises," explains Georgia Levy*, creator of Mellow Cherrymisu and in-house chef for us at mellow.
For a stress-free Valentine's Day, make this simple and truly delicious recipe the day before - do it together, or deliver it in a jar to a friend who needs a pick-up or to someone you want to pick up. This can easily be doubled if you want to make a big batch or deliver some to a few different friends. Add as much booze as you dare! This can also be made without alcohol, just add a little extra water to the cherries and a drop or two of vanilla essence. 
BUY NOW: discover a full range of curated CBD products on mellow.
THE RECIPE
Serves 4 
225g fresh or frozen cherries 
80g caster sugar 
1 tbsp lemon juice 
75ml water 1.6g or 32 drops of Naturecan 5% CBD oil - BUY NOW
3 ½ tbsp dark rum, plus extra if you wish
 2 eggs, separated
250g mascarpone 
12 lady fingers/savoiardi
½ tsp cocoa powder 
You will need: 
1 x baking dish approx. 20-22cm x 12cm or x 4 glasses or jars 
Electric hand mixer 
IN 7 EASY STEPS
1. Place the cherries, sugar, lemon juice and water in a small pan over a medium heat and cook for 5-6 minutes (or until defrosted if using frozen) until the cherries are soft. Use a potato masher or fork after 3 minutes to gently press them to encourage them to release their juice. 
2. Scoop the cherries onto a plate and the liquid into a shallow bowl and allow both to cool to room temperature. Once the cherries are cool, tear in half and remove their stones. 
3. Meanwhile, prepare the mascarpone cream. Using an electric whisk, beat the egg whites in a very clean bowl until you have stiff peaks, then put to one side for a moment. 
4. Next beat the egg yolks and sugar in another bowl for 5 minutes until thick. Start adding the mascarpone, bit by bit, whisking until smooth, then fold in the egg whites. 
5. When you're ready to assemble, find a small baking dish or 4 small jars or glasses (if using jars/glasses, you may need to break the fingers, so they fit neatly). Stir the CBD oil and rum into the cherry juice, adding more if you feel like it. 
6. Dip half the fingers in the cherry juice, coating both sides, then sit on the bottom of the baking dish. Spoon over half the mascarpone cream, then scatter over the cherries. 
7. Dip the remaining fingers in the juice, leaving them in there a little longer until they absorb all the juice, then place over the cherries. Spread over the remaining mascarpone cream, then dust the top with the cocoa powder. Place in the fridge for at least 4 hours, ideally overnight, to firm up, then serve.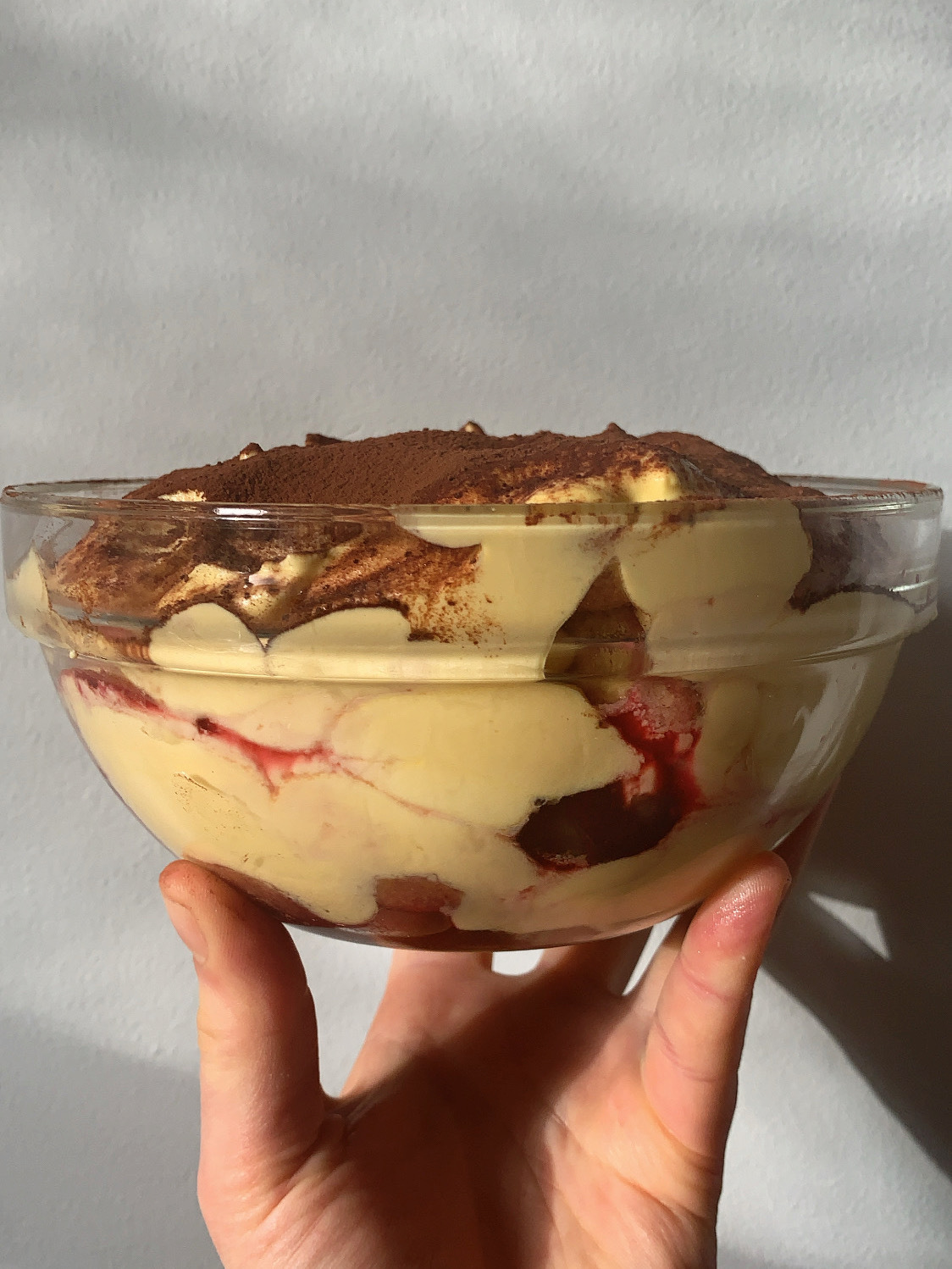 Remember Naturecan – the organic CBD brand we met last week? BUY NOW: we recommend using their 5% CBD oil available right here on mellow.store. Mellow Cherrymisu contains 20mg of 5% CBD oil per serve (four servings), which is equivalent to one moderate daily dose. 
Remember that CBD oil does not have an intoxicating effect as it's taken from the non-psychoactive part of the hemp or cannabis plant. 
So now all you need to do is savour or offer a bowl of pick-me-up decadence. Enjoy! 
*Georgia Levy is a Recipe Developer & Food Stylist. Her work has appeared in The Guardian, The Telegraph, Sainsbury's Magazine, Tesco Magazine, Waitrose & Partners Food Magazine. And, we're over the moon that she'll be working with us on more CBD recipes in the coming weeks. So get your aprons ready!