The ULTIMATE GUIDE: CBD for Sport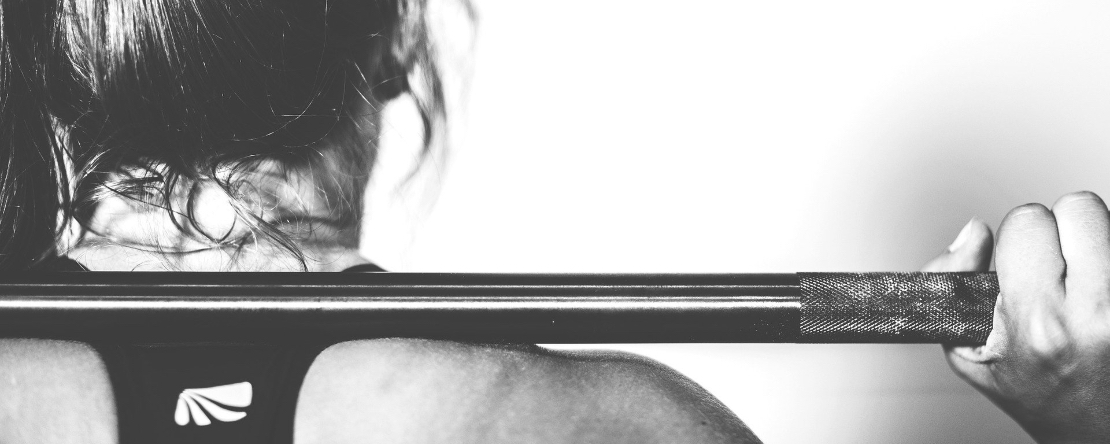 The ULTIMATE GUIDE: CBD for Sport
In the run up to our first mellow talk on Wednesday 28 April dedicated to alternative healthcare in sport and demystifying the use of CBD, we decided to create a fully-fledged guide focusing exclusively on CBD for sport – to add to our collection. 

The ULTIMATE GUIDE: buying CBD in the UK
The ULTIMATE GUIDE: CBD for sleep 
The ULTIMATE Guide: CBD for women
As more research is carried out, attitudes to CBD change and more targeted products are available, an increasing number of professional and amateur athletes are exploring the benefits of CBD for performance and recovery. 
Rob Gronkowski, a former NFL star, has spoken publicly about using CBD to relieve the pain he often felt as an athlete. 
Professional rugby players George Kruis and Dominic Day started their CBD brand, fourfivecbd, to help to maintain an active lifestyle for themselves and others.
There are lots of questions and some confusing ideas floating around about CBD in sport including whether CBD shows up in drugs tests, whether it's allowed in competitions and just how miraculous the benefits are for pain, muscle recovery and more.
Before we dive in, here are the key points to remember about the use of CBD in professional sport. 
CBD in professional sport
Before the World Anti-Doping Agency (WADA) established the World Anti-Doping Code in 2004, the governing international sports federations could decide which substances to ban or allow. When the use of cannabis was debated at the 2003 World Conference on Doping in Sport, almost every single sport banned it. In 2018, non-psychoactive, non-addictive CBD was taken off the World Anti-Doping Agency (WADA) prohibited substance list – which was great news for CBD fans. It's important to remember that all other cannabinoids - including cannabis, hashish, marijuana, and THC – remain prohibited in competitions. 
CBD and drugs testing 
Even full-spectrum CBD products contain only very small amounts of THC and will not have a psychoactive effect and should not show up in a drug test. However, professional athletes have to be careful about inadvertently ingesting a CBD product that has a higher THC concentration than expected. Given this tiny risk, CBD isolate is ideal for athletes liking to undergo drug testing. For general use before, during or after sport, full-spectrum CBD, broad-spectrum CBD & CBD isolate can be used - it all depends on your preferences and the desired effect.
More information about CBD and drug testing right here.
The CBD essentials
Before we look at the benefits of CBD for sport, let's quickly remind ourselves of the essentials and overarching benefits. 
1. CBD (cannabidiol) is a non-addictive, non-psychoactive (no getting high) compound found in the Cannabis plant.
2. It interacts with your body's own endocannabinoid system – this "override" system plays a key role in keeping everything in balance from appetite to hormones and mood.
3. As a result of these interactions with our endocannabinoid receptors (as well as other receptors), CBD seems to have a positive impact on stress and anxiety, as well as pain – and potentially a wide array of other benefits.
The benefits of CBD for sport
This study by the US National Library of Medicine refers to the potential anti-inflammatory, neuroprotective and analgesic effects of CBD, as well as suggesting that CBD could "protect against gastrointestinal damage associated with inflammation and promote the healing of traumatic skeletal injuries."
Let's take a closer look at what this means for sport.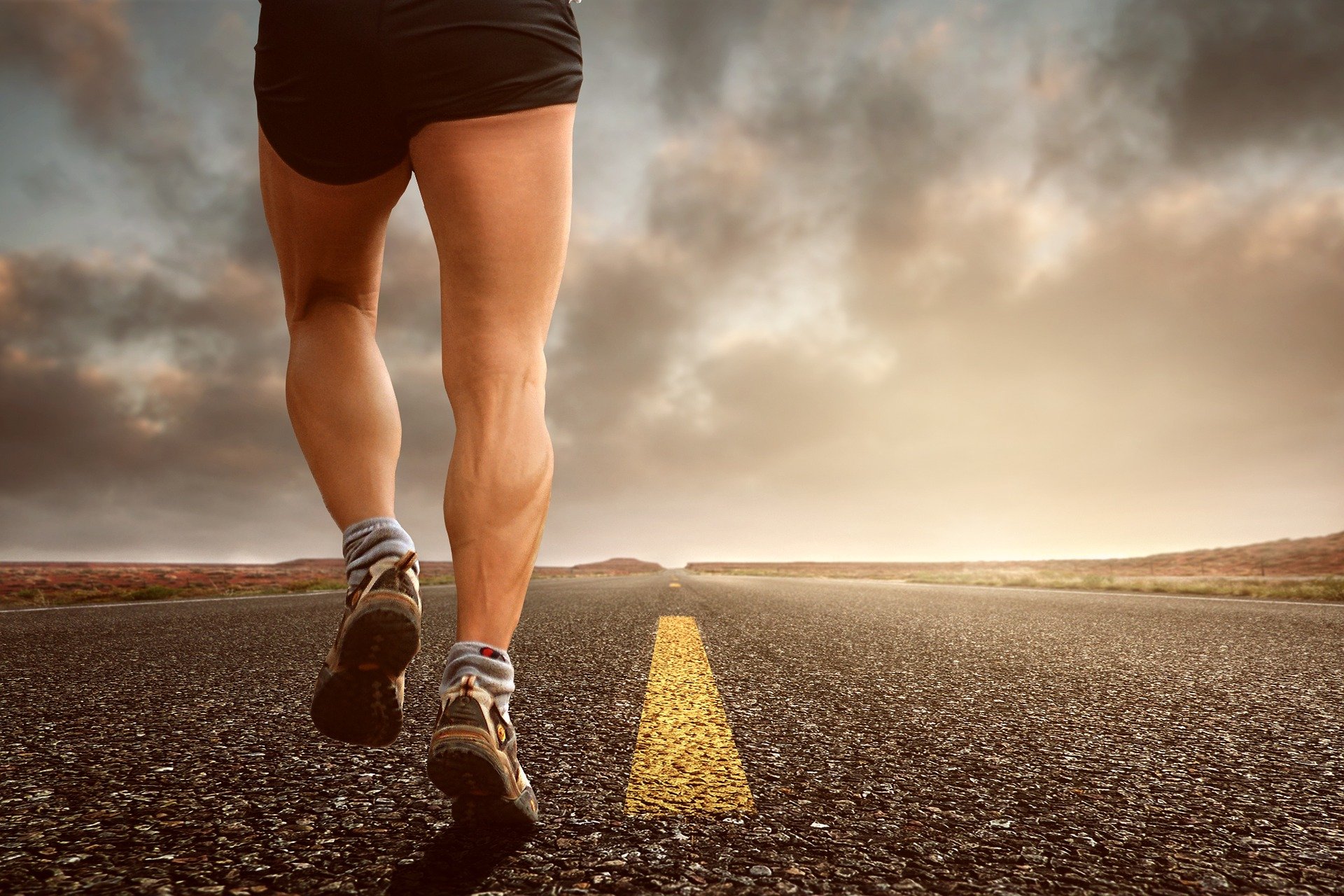 CBD for pain / muscle soreness 
Working your body hard can cause microscopic damage to your muscle fibres. This can result in soreness, stiffness and inflammation – known as delayed onset muscle soreness (DOMS) - that usually takes a few days to shake off. If you exercise regularly – as an athlete or someone with an active lifestyle – you may look for ways to reduce the impact and discomfort of DOMS to optimise your recovery.
Anti-inflammatory
The main reason CBD is thought to help with muscle recovery are the reported anti-inflammatory properties. Numerous researchers have explored its anti-inflammatory effect - this 2009 article found CBD could potentially be used to treat inflammatory disorders, while this more recent article looks at growing evidence that CBD can help with pain and inflammation - and help you recover faster from those hard-pushing workouts.
Pain reduction
Research has also suggested that CBD plays a role in reducing pain, including aches and pains after hitting the weights or pavement. Most research focuses on how CBD can be effective in treating chronic and difficult to treat pain, but many believe it might also have an impact on DOMS. More research is needed but many athletes are already using CBD to help maintain active lifestyles and limit discomfort from strenuous exercise. 
CBD for relaxation and wellbeing 
Have you ever felt that 'runner's high' or the feeling of blissful contentment after an intense session at the gym or interval training on the track?
Until recently, scientists thought endorphins were the driving force behind this kind of euphoria. But given that the body has high levels of anandamide after a workout, scientists now they believe that anandamide – a fatty acid neurotransmitter that is almost identical to THC – also has a role to play.
Anandamide is a cannabinoid naturally produced in our bodies. This "bliss molecule" is responsible for feelings of euphoria, well-being, and relaxation, as well as blocking pain. CBD seems to directly increase the amount of anandamide available to our bodies – helping to boost stamina and decrease discomfort during your workout.
CBD for reduced stress
CBD also seems to lower the level of cortisol in your body - the main chemical released when we feel physical or emotional stress. Less cortisol means you'll feel more relaxed and could also have impact on your muscles.

As a catabolic hormone it breaks down body tissues including muscle, skin and bone. By reducing stress levels, CBD encourages your body to produce less cortisol, which in turns could help your muscle grow (or reduce muscle breakdown) – to either build on existing muscle or regain muscle mass following an injury.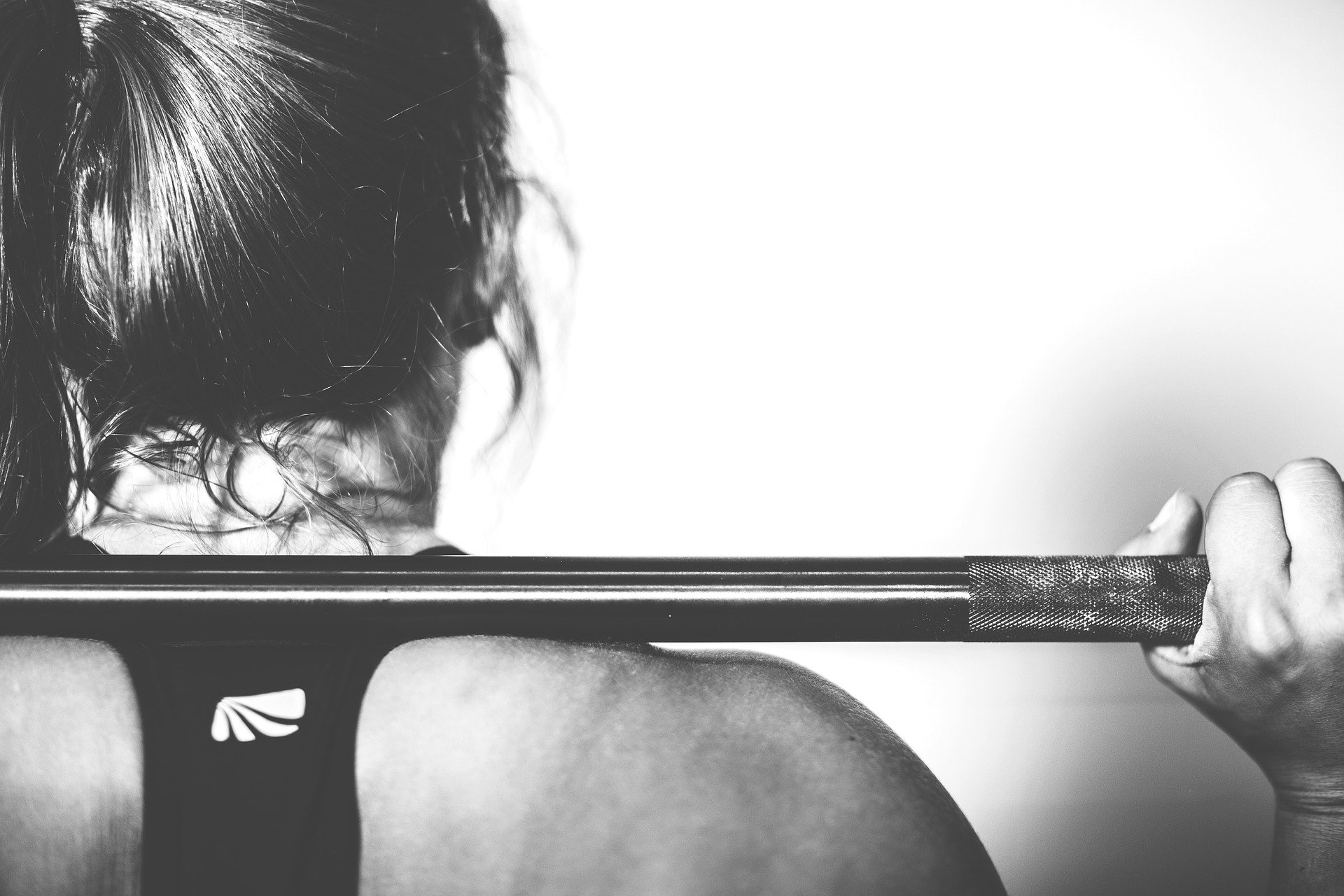 Although professional bodybuilders like Lee Priest, Joey Swoll and Dave Palumbo are already big fans, a lot more research and clinical trials are needed to fully understand the effects and benefits.
What type of CBD products should you use for sport?
So, CBD could help you with pain, relaxation and post-workout muscle recovery but how exactly should you be using it?
High quality 
CBD Before you start browsing the shelves and picking out your preferred CBD delivery method, make sure you choose a reputable CBD brand that's really transparent about the ingredients and processes – for example, this means making sure there provide third-party lab reports.
Here are some pointers to help you along the way.
Hemp source & quality: is the CBD organic? Does it come from country where CBD is carefully regulate
Full-spectrum CBD, broad-spectrum CBD or CBD isolate: it's important to know the difference – full-spectrum CBD contains other cannabinoids that, when combined, many believe to have a more potent effect (entourage effect). Broad spectrum is the same but with zero THC. CBD isolate is the purest form and contains 99% CBD.
Third-party testing: has an independent laboratory tested the quality, potency and purity of the CBD?Potency: which strength is right for you? The most potent products are usually designed for more serious, chronic conditions. If in doubt, start low and build up.
Brand reputation: is the brand transparent and supportive? Look at third-party testing, customer reviews, high-quality customer service etc.
Price: don't only be guided by price, cheaper products don't necessarily offer the same quality guarantees. 
CBD sport brands
Lots of our CBD brands on mellow spend a lot of time, energy and investment helping us lead active lives. 
CBD Performance founders Simon Church and Russell Short explain how "we both had long standing relationships with sports nutrition and wellbeing supplements and saw a huge gap in the market for natural premium purpose-led products, that's when CBD Performance was born."
Experienced professional rugby players George Kruis and Dominic Day used their passion for sports and leading healthy, active and natural lifestyles to create fourfivecbd – whose motto is rest, recover, rise.
"I believe that there is a huge importance to start looking for natural alternatives to the typical pharmaceutical drugs that we are all accustomed to. There are some really positive personal stories and testimonials online about the experiences that people have had from taking CBD," explains George.
CBD products for sport
When it comes to choosing the right CBD products to enhance your active lifestyle and sport routine, the good news is there are lots of options. It all depends on your preferences, lifestyle and objectives. 
 All a bit overwhelming? Not sure where to start? 
Book a one-to-one call with one of our mellow CBD experts to figure out the most adapted approach for you. BOOK NOW.
In the meantime, here's some extra information to help you make up your mind.
CBD oil for sport
 CBD oil is the most common types of CBD. Most people take it orally as drops, a spray or capsules. If you're using a dropper, try holding the CBD oil under your tongue for 30 seconds before swallowing, so it's absorbed rapidly into the bloodstream. 
We picked out two CBD oil products from our shelves to inspire you.
Vitality CBD 
Recover Drops Isolate 3.3% Lemon Flavour CBD Oil - 30ml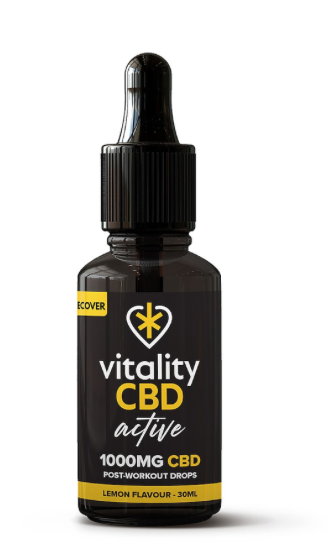 THC free

Lemon flavour

1000mg CBD

Designed for directly after your workout
These drops bring together a unique mix of ingredients including Vitamin D3 –which helps maintain muscle, bone and immune system function. Perfect post-workout.
Fourfive CBD 
Broad Spectrum 3.3% CBD Oil - 30ml - Orange Flavour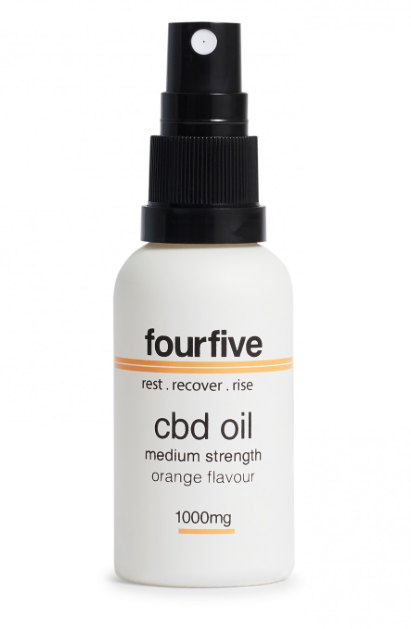 100% natural ingredients

30ml bottle

CO2 extracted
The quick-absorbing CBD oil is made with 100% natural ingredients and designed to help you support and maintain an active lifestyle.
CBD topicals for sport
Alternatively, you could opt for topical CBD products – like muscle rubs, creams and gels – that you apply directly to the painful affected area. This is thought to help to concentrate the benefits of the CBD – perfect for soothing and relieving sore muscles.
CBD Performance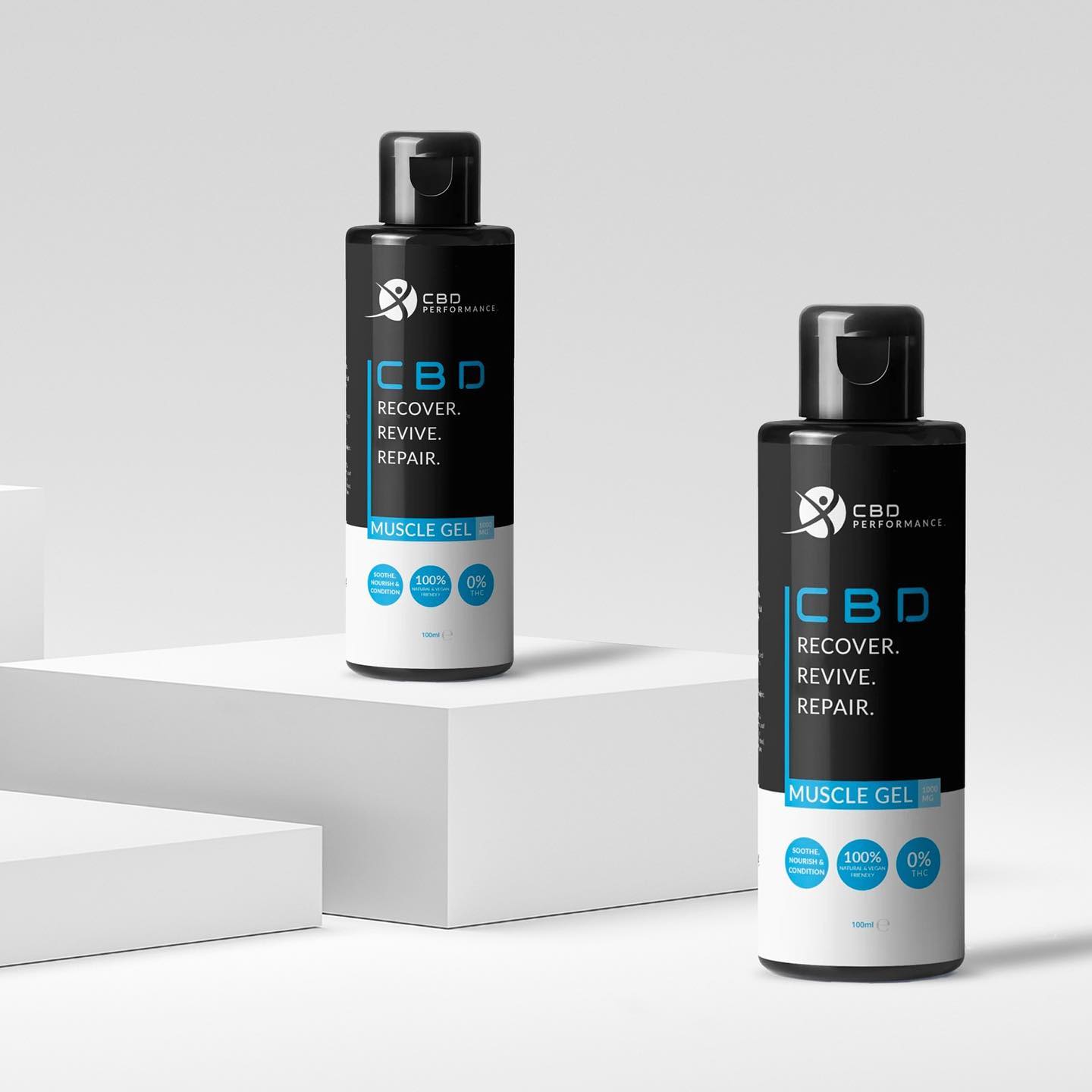 High Strength - 1000mg CBD

0% THC

Vegan & vegetarian friendly
Gently massage this soothing, conditioning and nourishing CBD Muscle Gel to help ease and soothe tired and aching muscles and joints.
VAAY
CBD Active & Sports Gel 550mg CBD sports gel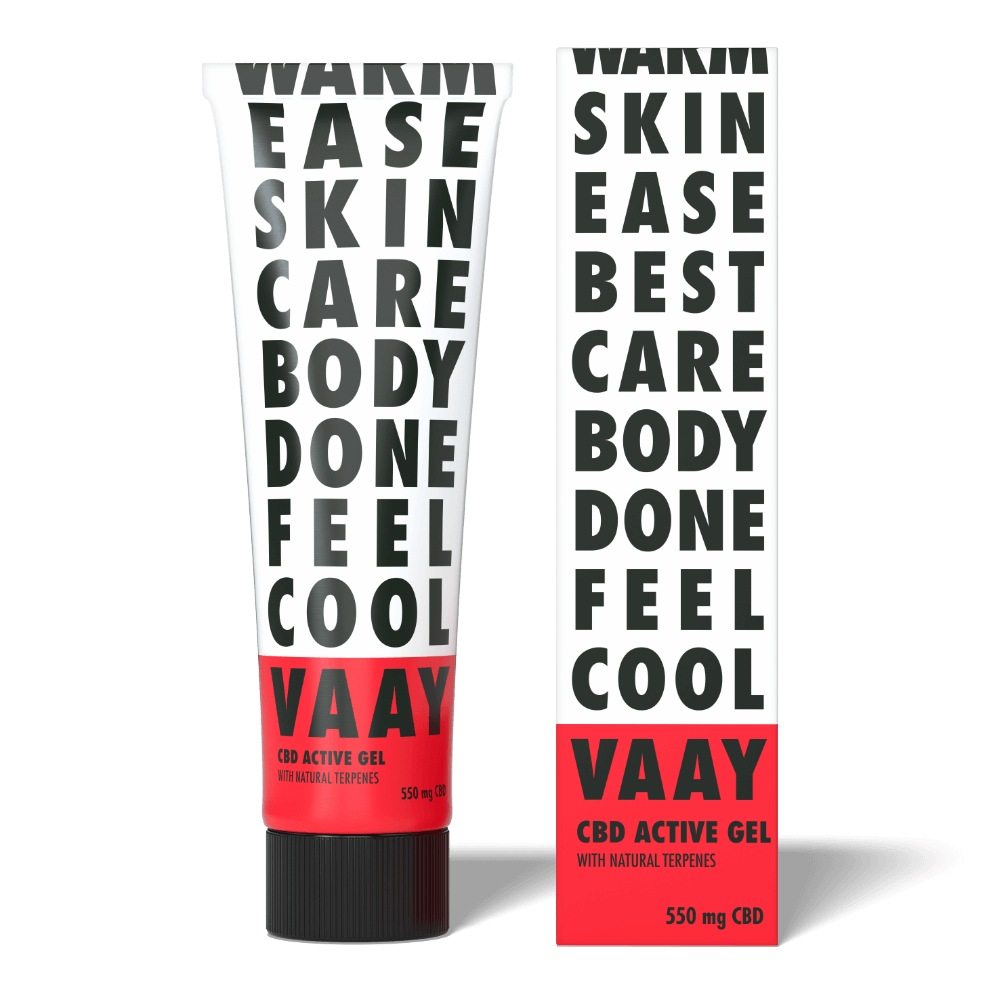 Full Spectrum Hemp Extract

All-natural ingredients

Made in the EU
Calm and relax painful muscles with natural hemp extract packed with full-spectrum CBD and natural terpenes + essential oils.
Starting out with CBD oil for sport 
As always with CBD, it's important to find the most adapted dose for you. There are no set rules, but here are our tips.
Start slow and low – for example 20mg of CBD per day for a week or 2 and see if you feel any improvement

Gradually increase the dosage until you start feeling the effect – it isn't a miracle solution but it is already helping a lot of people

If you have any medical conditions, always consult your doctor first
Roundup: CBD oil for sport
That's all from us. We hope you'll benefit from the insights and advice we crammed into this ULTIMATE CBD for sport guide.
It's clear that CBD has the potential to help us maintain and enhance active, healthy lifestyles – whatever our level, however often we work out. You don't need to be a professional athlete to benefit its potential anti-inflammatory, pain-relieving and mood-boosting properties.
We can't wait to see more sports-related research into the benefits, as well as new brands developing high-quality CBD products for sports performance and recovery.
If you have any questions and comments, don't hesitate to get in touch. 
For personalised advice from one of our mellow CBD experts, BOOK YOUR CALL right here.
BUY NOW: to discover our full curated range of high-quality, traceable CBD oil for sleep, pain and wellbeing, hop over to our e-shop.
mellow was born out of our desire to give people a one stop shop for quality CBD products — a single online destination they could trust #curated brands #full traceability