The ULTIMATE Guide: CBD formats & delivery methods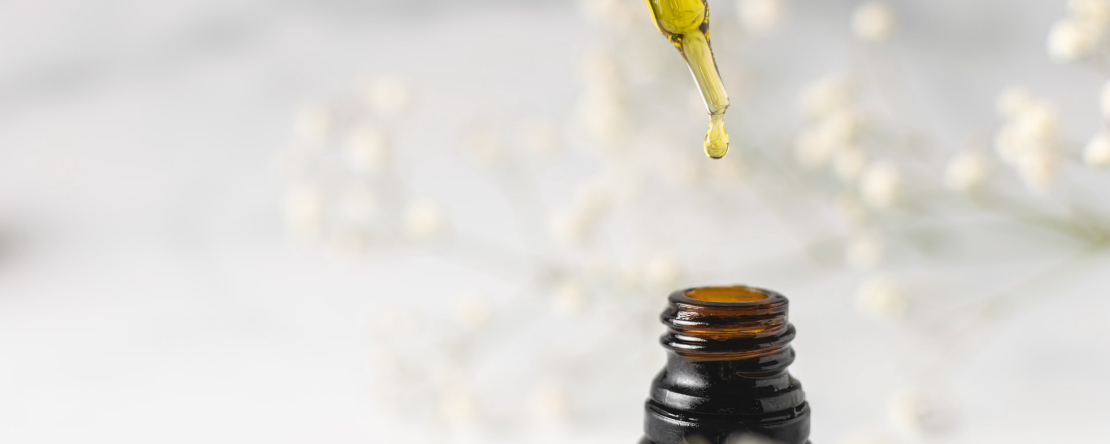 The ULTIMATE Guide: CBD formats & delivery methods
In recent months, we've looked at different ways CBD can help you, from managing pain to reducing anxiety. 
In this guide, we decided to dive deeper into the different CBD formats and delivery methods on offer. So, you can work out which one fits you and your daily routine. 
Before we get going, 2 quick reminders if you're new to CBD or need to refresh your memory. If you're already familiar with CBD, feel free to skip this section. 
Reminder 1: What is CBD?
Cannabidiol is a natural cannabinoid found in the cannabis sativa plant. It interacts with the body's own endocannabinoid system (ECS) to help restore balance. The potential benefits are wide-reaching including: 
Reduce anxiety: CBD is thought to have a calming effect on the central nervous system by interacting with the body's ECS receptors and neurological pathways. Scientific anecdotal and evidence point to its potential to reduce anxiety and help relax the body.
Manage pain: research suggests that CBD helps reduce pain and has an anti-inflammatory effect. As well as interacting with the ECS, it is also thought to modulate pain pathways including TRPV1 receptors.
Sleep better: research indicates that CBD could have a direct effect on the sleep cycle - increased sleep time and less frequent awakening - including the symptoms of REM sleep behaviour disorder (RBD).
CBD is also used to treat severe forms of epilepsy and could have a positive impact on the other conditions like arthritis and endometriosis. More research needs to be done, but early results are promising. 
Reminder 2: CBD spectrum
You can buy Full Spectrum CBD, Broad Spectrum CBD - and sometimes Narrow Spectrum CBD – and CBD isolate. Let's remind ourselves about the difference.
Full Spectrum CBD
Full-spectrum CBD is packed with a multitude of beneficial cannabis plant extracts including essential oils, terpenes and cannabinoids like CBD. It usually also contains tiny amounts of tetrahydrocannabinol (THC), the cannabinoid that gets you 'high'. But levels are so low that it doesn't have a psychoactive or addictive effect. 
Broad Spectrum CBD
Broad-spectrum CBD contains the same beneficial plant extracts. The big difference is that all the THC has been removed. This makes it a good place to start if you're a little wary of THC.
Narrow Spectrum
Narrow Spectrum CBD is similar to Broad Spectrum CBD but in a more filtered form. Advanced chromatography and distillation techniques are used during extraction for a lighter flavour and "ultra-distilled" CBD oil with lower amounts of other naturally occurring cannabis compounds. 
CBD Isolate
CBD isolate is CBD in its purest form (99%). The active compounds and other phytocannabinoids are stripped away leaving nothing else behind. 
Choosing your CBD delivery method & format
Now that you know the different kind of CBD available and their potential benefits, it's time to decide on your delivery method and format. There are four main types of delivery, each with different formats. 
1. SUBLINGUALLY
CBD can be consumed by putting it under the tongue. The CBD is generally mixed with alcohol-based extraction (tincture) or with an oil carrier (CBD oil) and delivered using a dropper or spray. This takes the CBD directly into the blood stream for a fast effect.
CBD drops
Administering CBD oil with a dropper is a popular CBD delivery method. First, you squeeze the top of the dropper to suck in some oil and then you carefully direct the dropper under your tongue. Squeeze the right number of drops out and wait 30-60 seconds before swallowing. 
For example, Grass & Co's 5% Narrow Spectrum Ease CBD Hemp Oil with a citrusy blend of CBD, Ginger, Turmeric & Orange +  Almond Oil as a source of Vitamin E.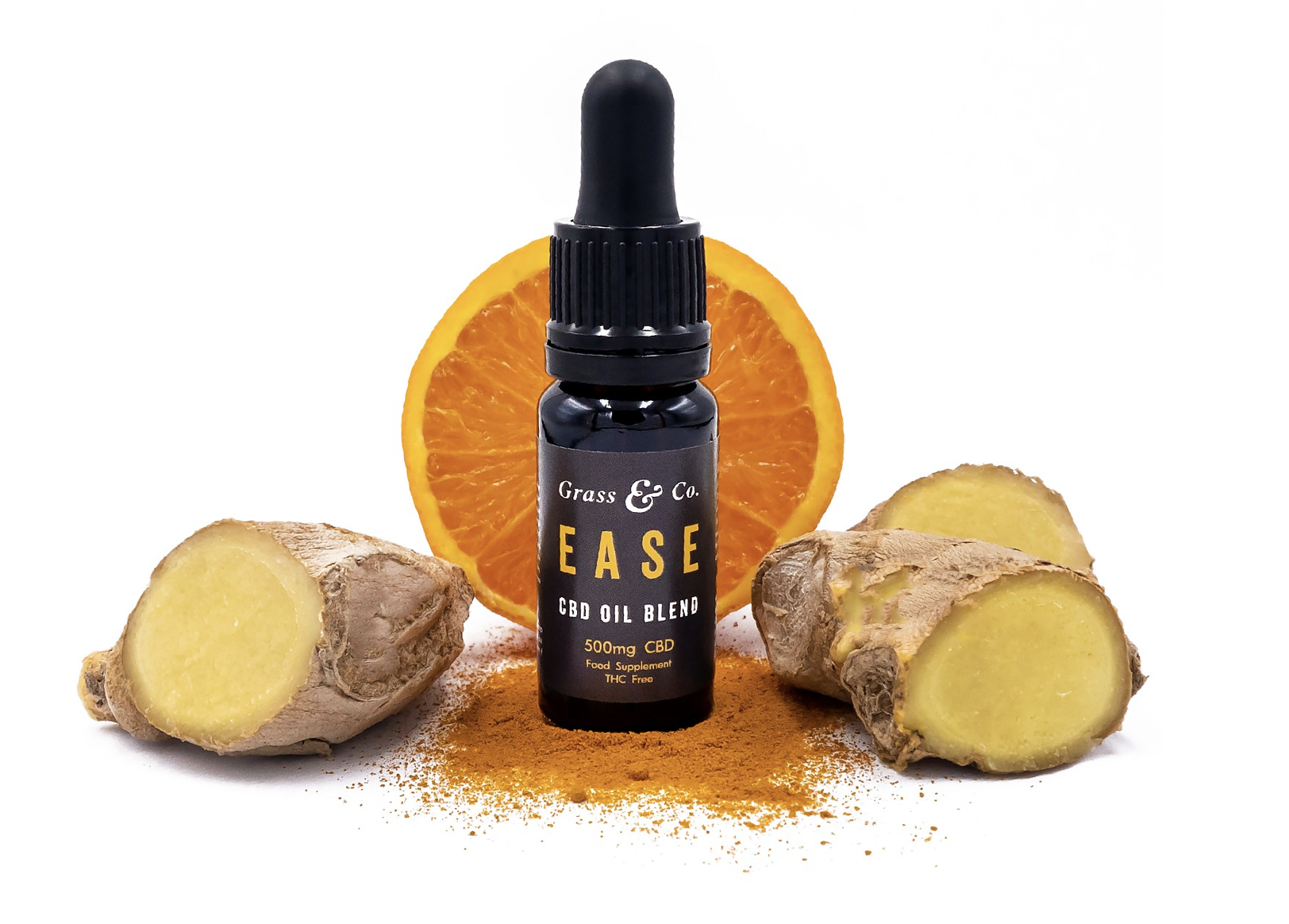 Discover our collection of CBD drops
Things to think about
While the process itself isn't very complicated, using a dropper isn't always precise. Dosing can be challenging. You might accidentally place one or two drops more than you intended. The tongue should never touch the end of the dropper, as you don't want to introduce any germs into your oil. 
For more insights into getting the right CBD dosage, head this way.
CBD sprays
For these reasons, some people find sprays are easier to use, less fragile, and more hygienic. A CBD spray works the same way as a breath freshener. You open your mouth, raise your tongue and press the pump. Remember that for the CBD to work, you need to keep it under your tongue for at least 30 seconds. 
Like CBD Performance's 1200mg Broad Spectrum CBD Night Spray Oil Peppermint Flavour, which combines the benefits of CBD and magnesium to help you sleep better.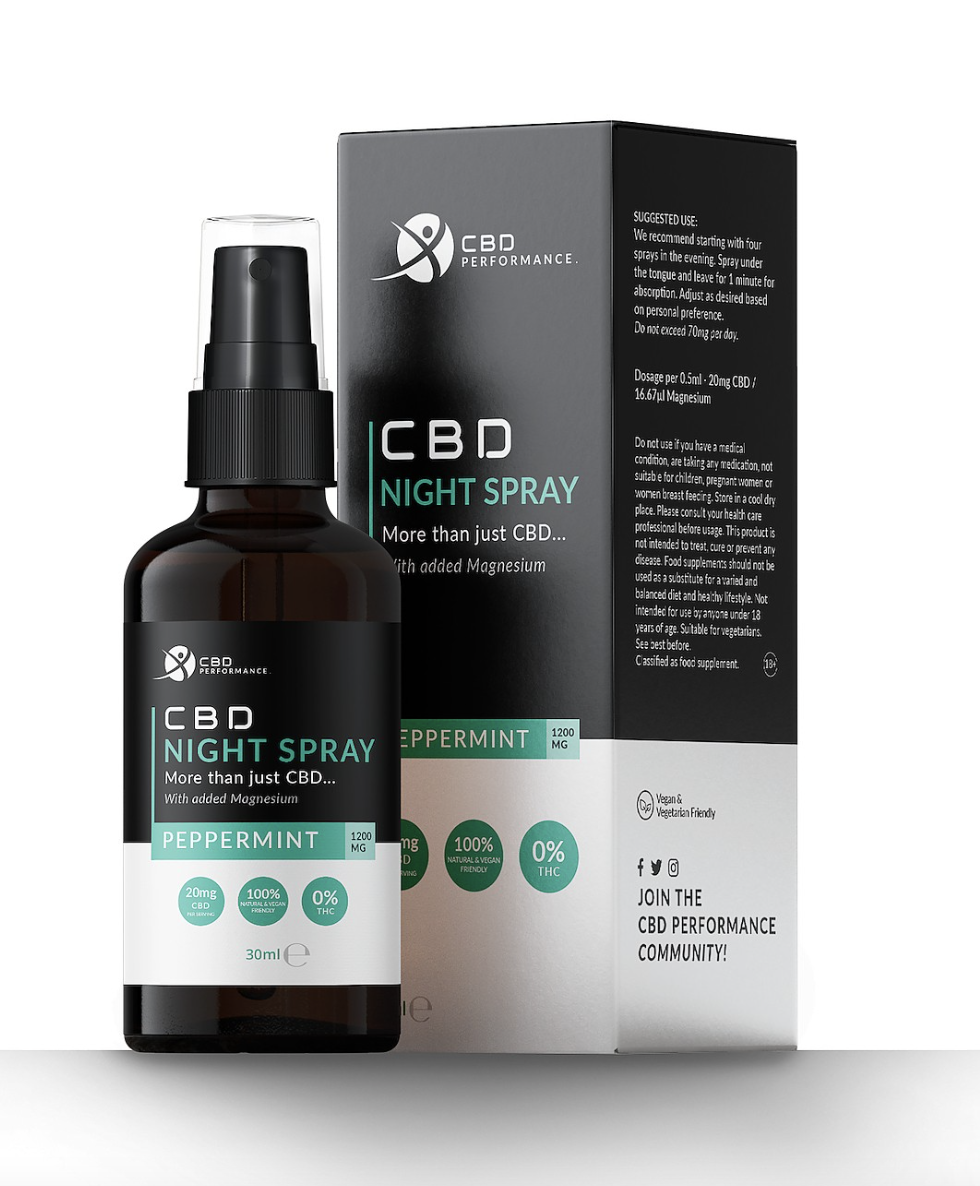 Things to think about
While sprays and drops provide a different application experience, the effectiveness of the CBD remains the same.
2. ORALLY
Taking CBD orally is very popular, as there are a lot of different products out there. However, it can have a less effective absorption rate and take longer to have an effect, as the CBD travel through the digestive system before hitting the bloodstream. Common oral CBD products include CBD capsules, CBD edibles, CBD powders/supplements and CBD drinks.
CBD Capsules
Taking CBD capsules is a lot like taking the vitamins you get at the pharmacy. They are easy to dose as the packaging indicates exactly how much CBD there is in each one.
 Like these 25mg Broad Spectrum CBD Daily Fix Capsules (30 pcs) from Lady A with a reviving blend of matcha green tea, broad spectrum CBD hemp extract and rosehip oil. Matcha is rich in antioxidants and provides a slow release of caffeine throughout the day.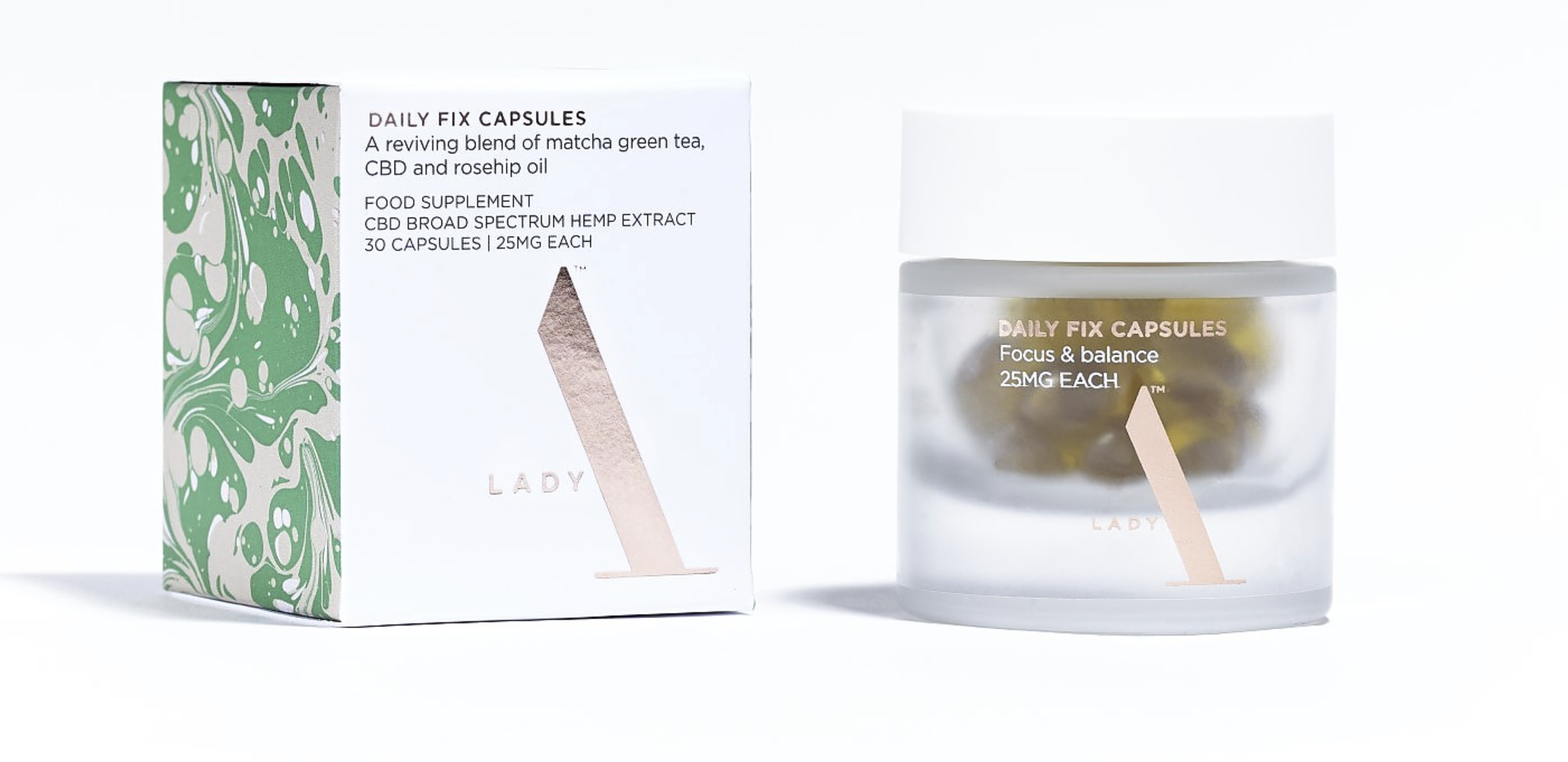 CBD powder
 CBD also comes in a versatile powder form. You can add it to your drinks, smoothies, or food. CBD is often combined with other beneficial ingredients in an energy-packed protein powder like Good Hemp's 46% Hemp Protein, which is high in fibre, Omega 3, and all essential amino acids.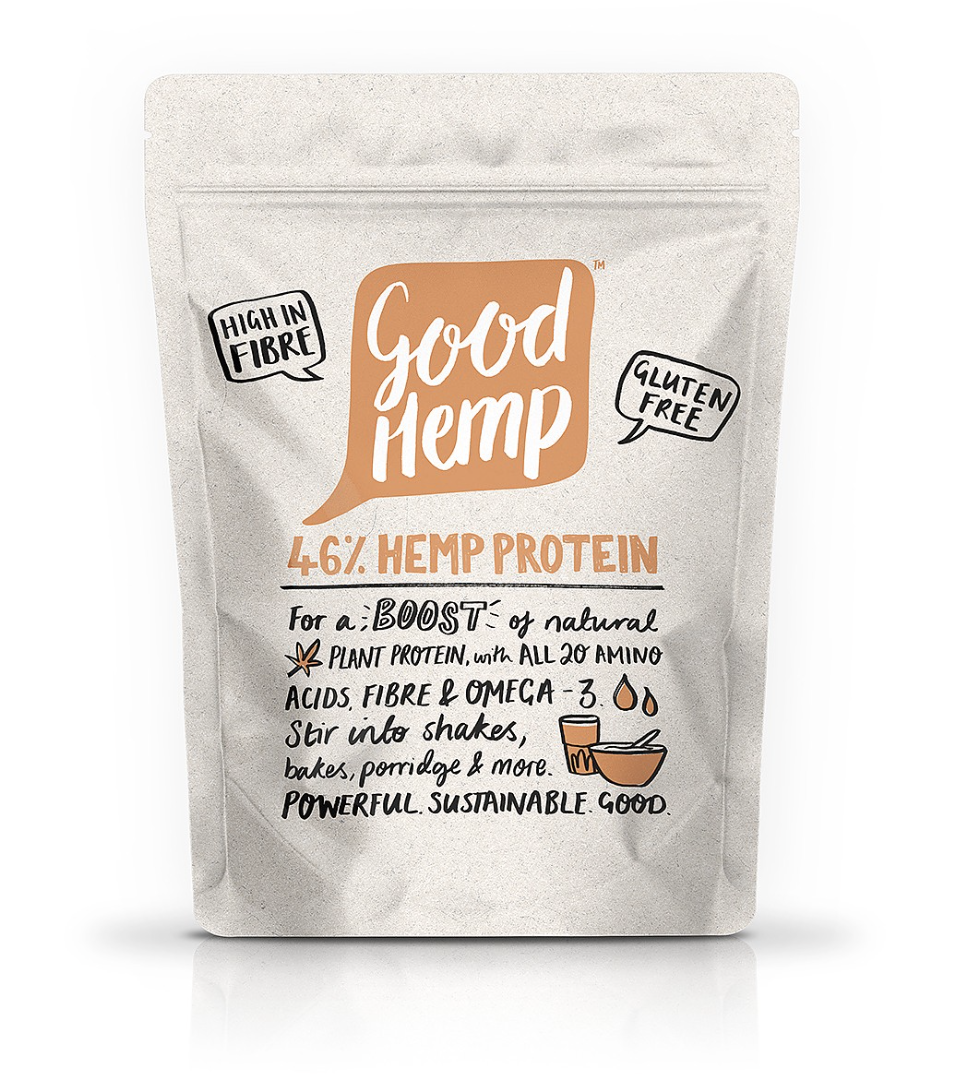 Or in MYO Plant Nutrition's 10mg CBD + Repair BCAA + Glutamine Pineapple & Peach Flavour. This innovative blend combines BCAA's, CBD and Glutamine to optimise your daily performance.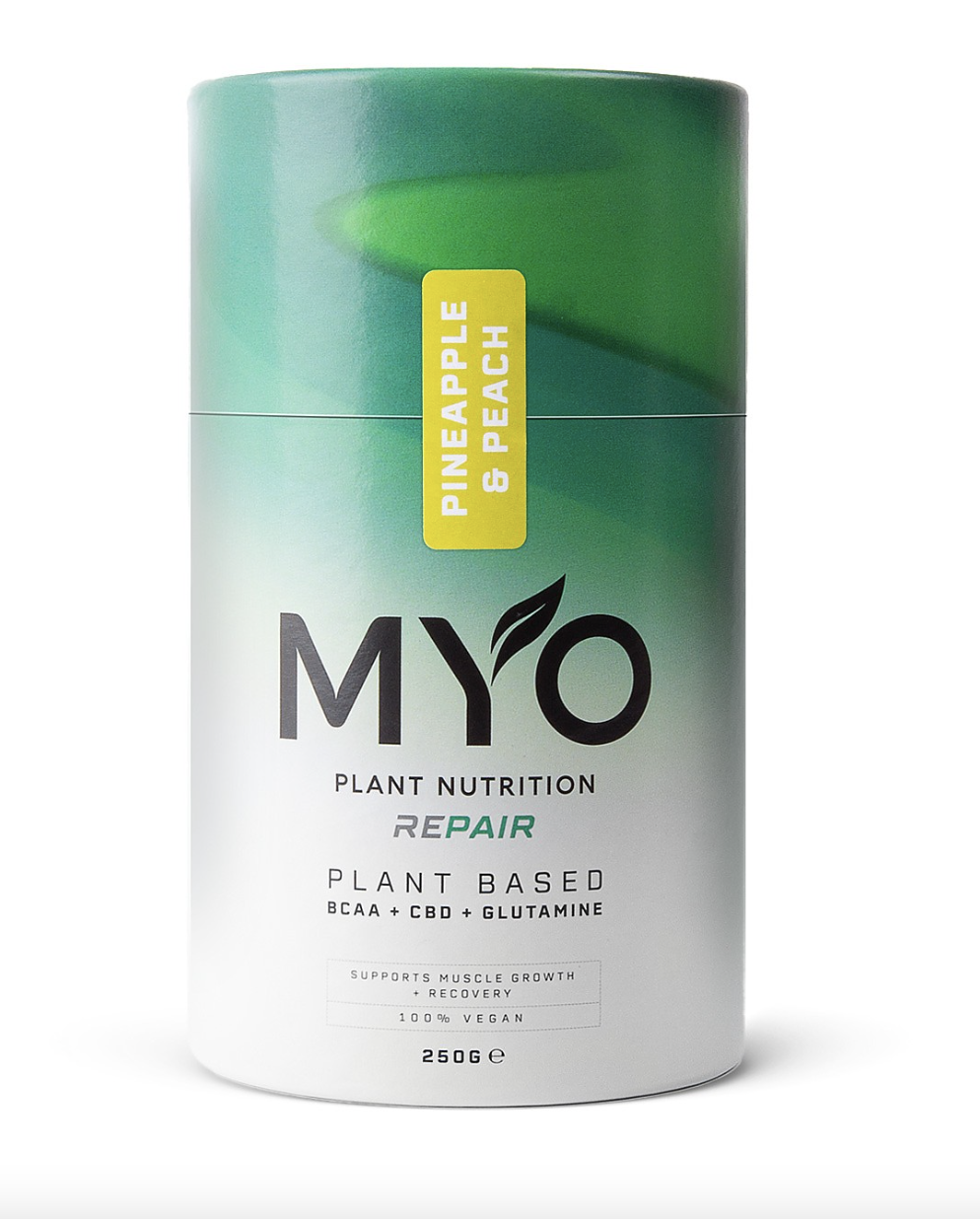 CBD Edibles
What better way to get your CBD than in a yummy food format? CBD is being added to an ever wider range of edible products, from chocolate to honey and gummies. Many CBD edibles – like gummies - are discrete, easy to carry around and taste great. The natural taste of CBD can be rather earthy and a little bitter in classic CBD oils and tinctures. CBD edibles mask the hempy aftertaste with delicious flavours. 
Like these gummy bears from ZenBears: vegan, THC Free and produced using Organic Farming Practices.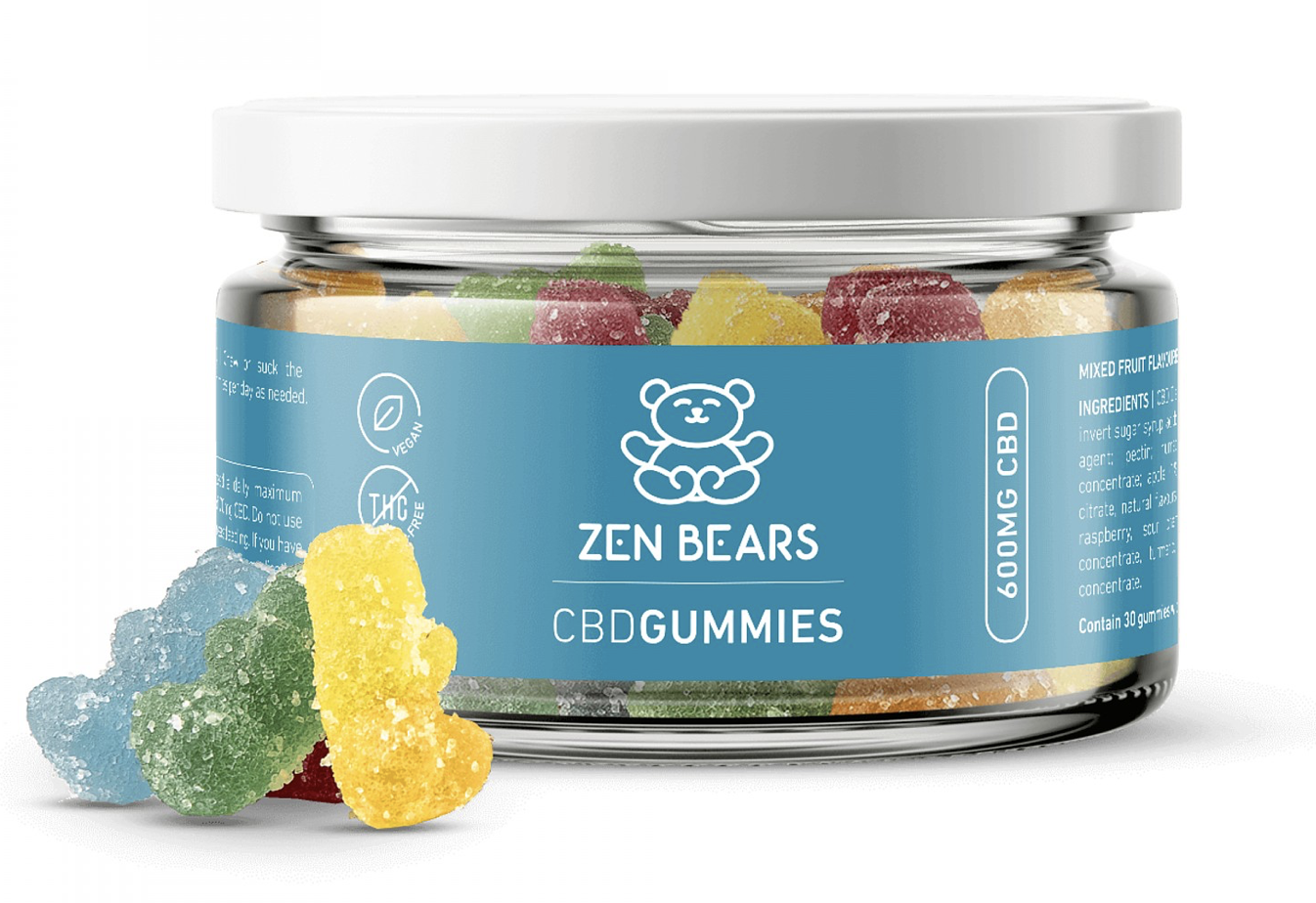 Things to think about

CBD edibles release CBD into your bloodstream more slowly than CBD oil taken with a dropper. On the one hand, this means the CBD will take longer to have an effect. On the other, this means the effect should last longer (roughly 4-8 hours).
CBD drinks
CBD drinks are also on the up. The beverage is usually filtered and then infused with CBD. Because it's so versatile, CBD can be added to almost any type of drink – from cold brew coffees to flavoured waters and herbal teas.
CBD coffee is increasingly popular. Coffee stimulates our nervous system, making us alert and focused. However, it also increases our heartbeat and can cause headaches and nausea leading to anxiety. CBD, on the other hand, has been linked to decreases in anxiety, depression, and chronic pain. The positive effects of CBD seem to cancel out the negative effects of coffee for a boost of energy without any anxiety. 
Many wellness brands are making herbal teas and drinks that combine CBD with other active ingredients with different properties like antioxidant, calming, and probiotic, digestion and for the immune system.
Like this Elderflower and Lime Broad-Spectrum CBD drink for the skin from Meda Wellness containing Biotin for cell regeneration, Olive Leaf Extract for antioxidant and anti-inflammatory effects, Aloe Vera to nourish and hydrate and vitamins to help repair skin tissue.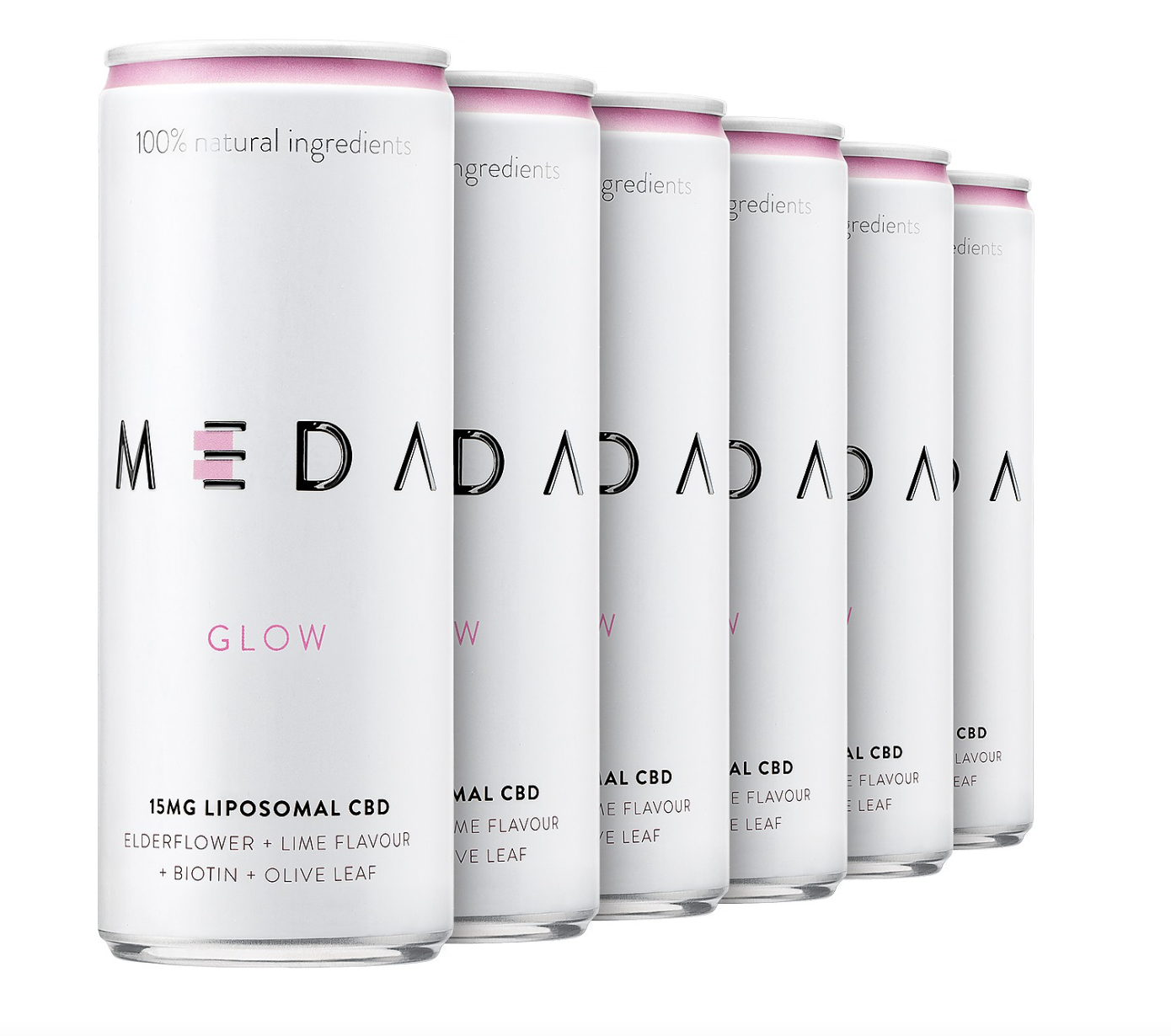 Or this Peach & Rooibos 15mg CBD Sparkling Water from ThreeDots  - a peach and rooibos flavoured sparkling CBD water infused with botanicals. Each can contain 15mg CBD along with Ashwagandha, Ginseng and lemon.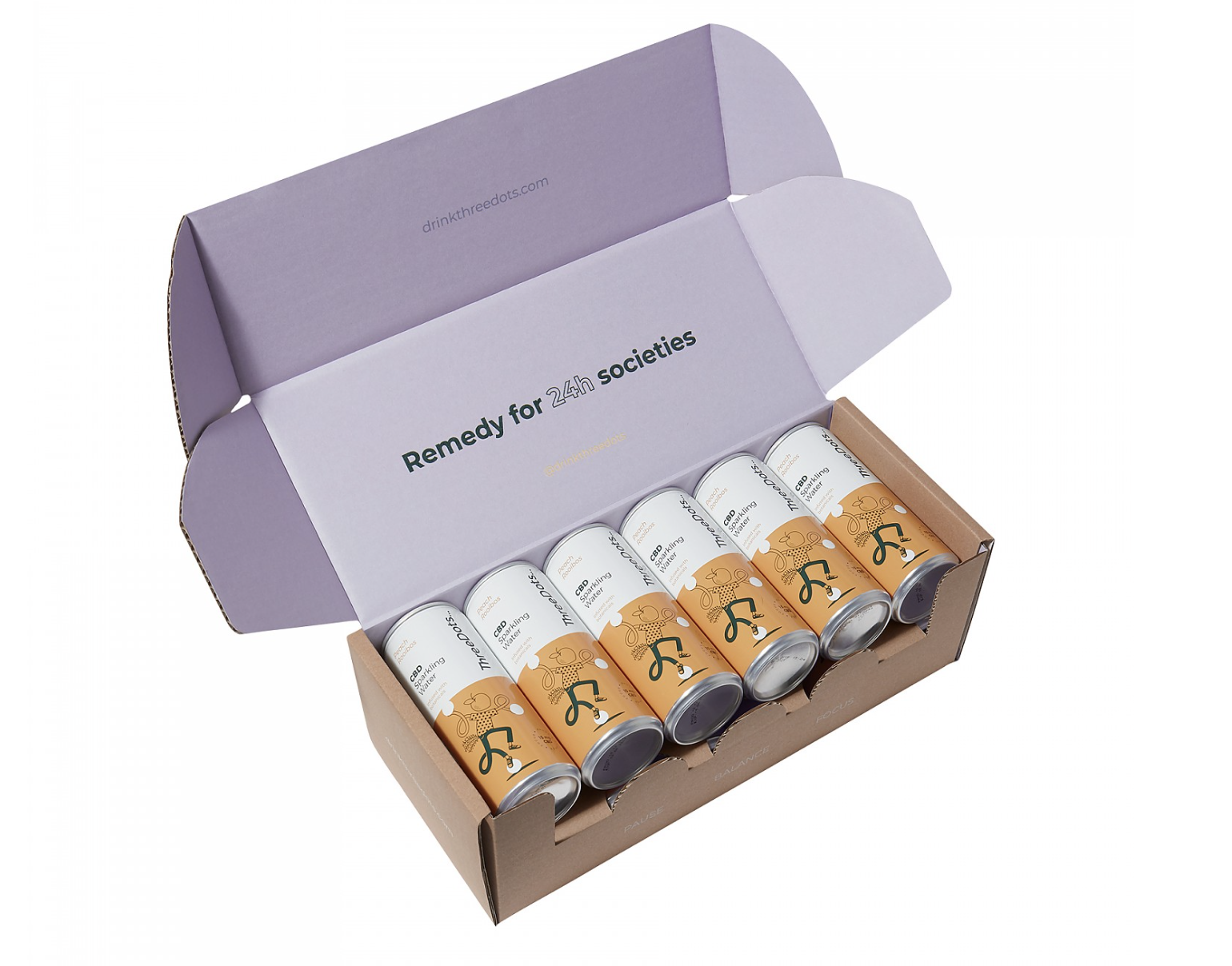 3. THROUGH THE SKIN
The CBD can be applied to and absorbed by the skin. CBD topicals have a localised effect at the epidermis, while CBD transdermals go deeper to reach the bloodstream. 
CBD topicals
With anti-inflammatory and antioxidant properties, topical CBD products like gels, creams, lotions and serums are increasingly popular. They are designed to be massaged into the topmost layer of the skin. The CBD interacts with the skin's cannabinoid receptors near the application site.
CBD topicals are mainly used for skin health & care and localized symptoms. They have the potential to reduce inflammation, discomfort, and pain in a targeted area, as well as limiting sebum production. CBD brands have created a dizzying array of targeted products for different needs – from anti-acne night cream to pain-relief gels.
Like ASCEND Skincare's 150mg CBD Night Serum with Phytoretinol, a regenerative blend of 13 botanicals including rosehip, sea buckthorn, chamomile & cannabis sativa extracts to help repair skin overnight.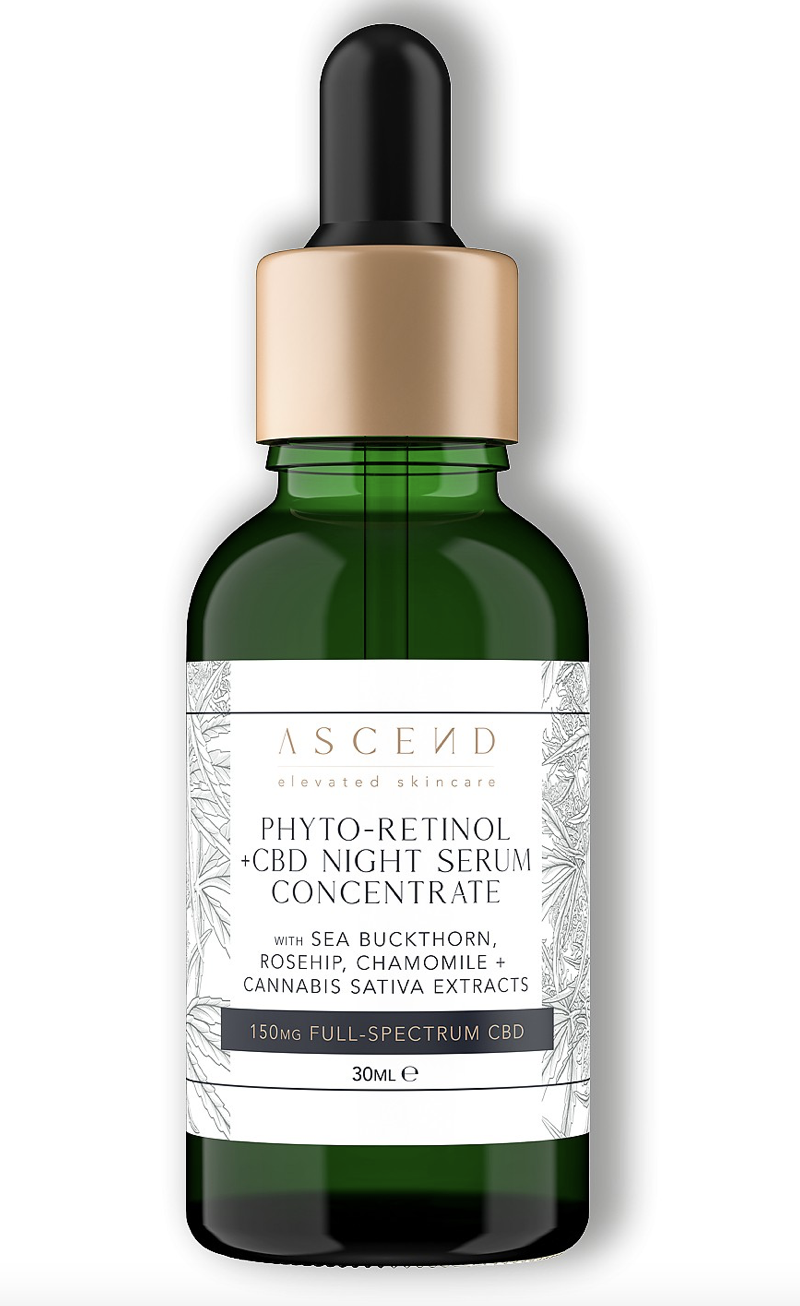 Things to think about
It can be harder to dose CBD topicals as the CBD is mixed with other ingredients. What's more, as the CBD doesn't reach your bloodstream, the effect of the CBD is limited to a specific area.
CBD transdermals
Transdermal CBD products like CBD patches, tape and some creams, use skin penetration enhancers to deliver the CBD through the skin's layers and into the bloodstream – bypassing the digestive system. As they deliver the CBD into your blood stream, they can offer deeper, long-lasting pain relief. The CBD is released slowly, so you don't need to worry about dosing or re-administering the product. They can also help you relax and feel calmer, as they have an overall effect on the body.
 Like these 20mg CBD Isolate Patches from CBD Pure Oils. Each patch contains 20mg of isolate CBD that releases slowly through your skin over a 24-hour period to give you a balanced and continual CBD dose.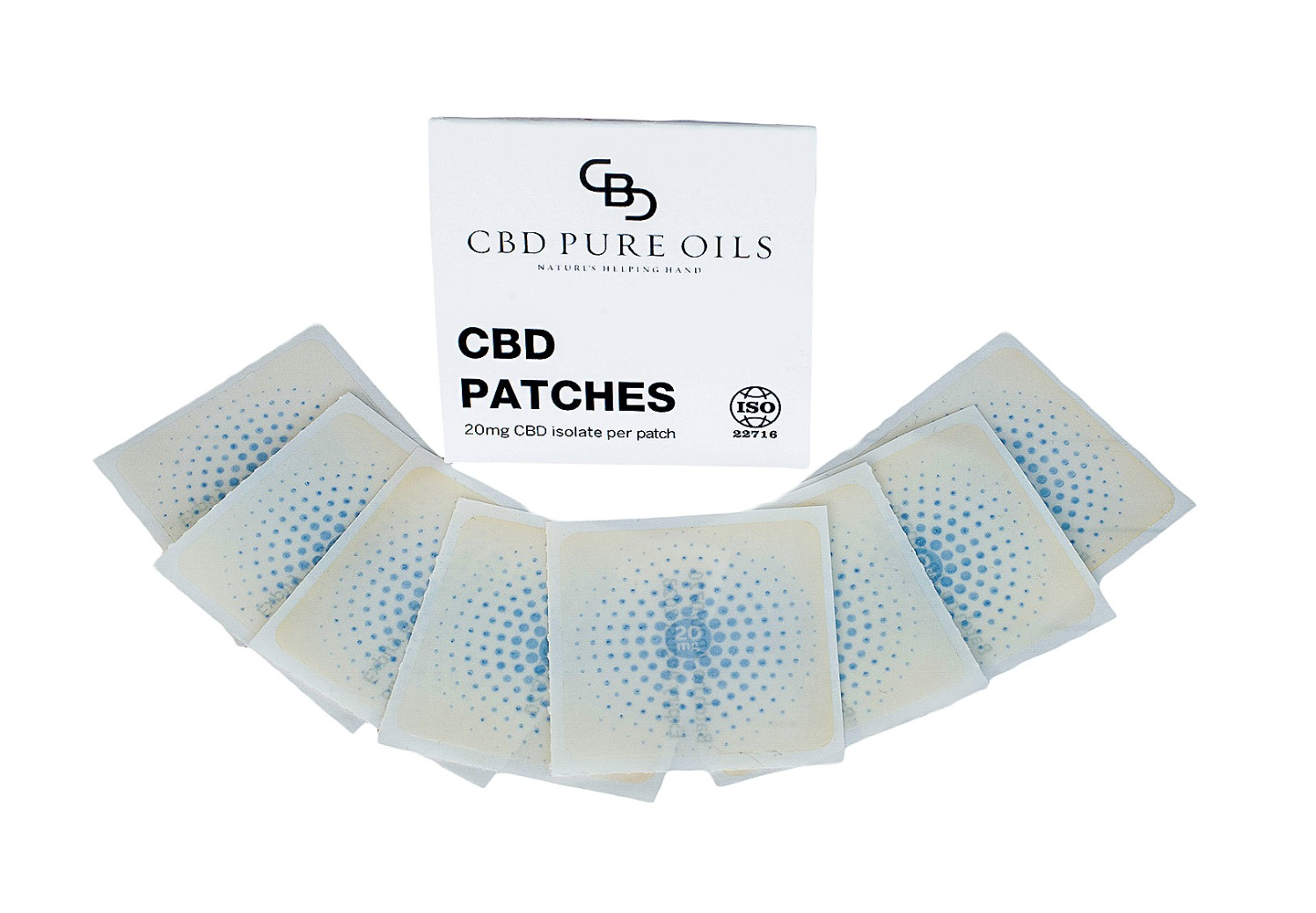 Things to think about
As patches can be a more expensive CBD format, you could try using them on high-pain days. There is currently a more limited range of CBD transdermals available on the market.
4. INHALE
Using a vaporizing stick, also known as a vape, to deliver CBD is becoming increasingly common. The vape pen heats up the CBD oil, without releasing any smoke, to vaporise the oil. The absorption rate can be as high as 56%, depending on the cartridge used. CBD reaches the bloodstream very quickly, as the CBD travels through the respiratory system rather than the metabolic system.
Things to think about
Not all CBD products and brands are equal. Make sure you pick brands that are transparent about their ingredients and processes including third-party lab reports – like the ones you find on every mellow product page.
FINAL THOUGHTS
As you've just discovered, CBD comes in a multitude of forms, and the list just keeps on growing. You can even buy CBD candles, relax with a CBD-infused bath bomb or wash your hair with CBD shampoo. Try different products and always remember to start slowly and build up the dosage. Each CBD delivery method and format has advantages and drawbacks. One size doesn't fit all. So, take the time to figure out what works best for you.
Questions and comments? Don't hesitate to reach out. 
Alternatively, you could book a call with one of our CBD experts.
BUY NOW: discover our full curated range of CBD products for anxiety, sleep, pain and wellbeing on mellow store.
mellow was born out of our desire to give people a one stop shop for quality CBD products — a single online destination they could trust #curated brands #full traceability