The ultimate guide to buying CBD in the UK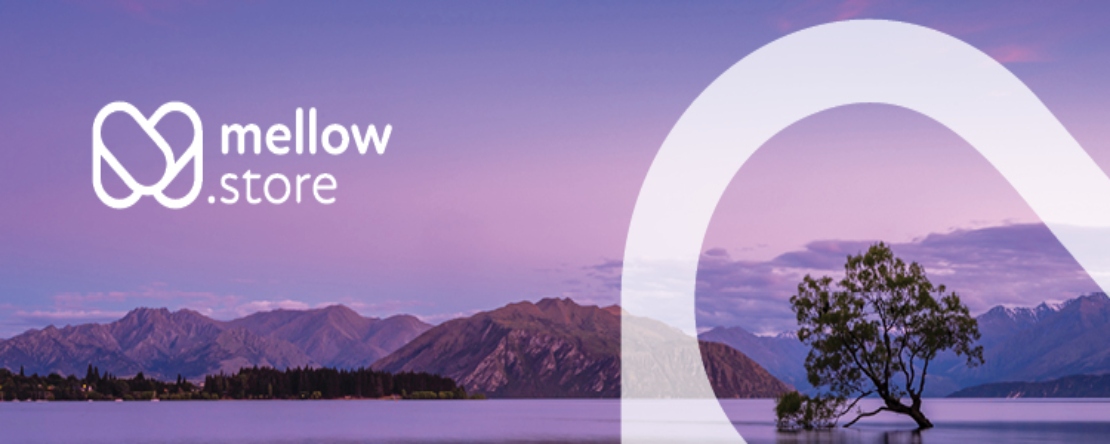 The ultimate guide to buying CBD in the UK
A few weeks ago, we looked at some of your key questions about buying CBD in the UK – from formats to legality. 
Since then, we've been inundated with more questions. So, we decided to create our very own BUYING CBD IN THE UK guide packed with even more info and advice. 
Not sure where to start? 
Can't decide which CBD format is right for you?
 Let's take a closer look at ins and outs of buying CBD in the UK together. 
BUY NOW: discover a curated selection CBD products for women directly on mellow
CBD ESSENTIALS
What is CBD?
CBD (cannabidiol) is a compound found in the Cannabis Sativa plant family and one of many cannabinoids nestling inside. These include THC (tetrahydrocannabinol), which is the main psychoactive compound in cannabis. Unlike THC, CBD isn't psychoactive. You won't get you "high" and your mind won't be "altered".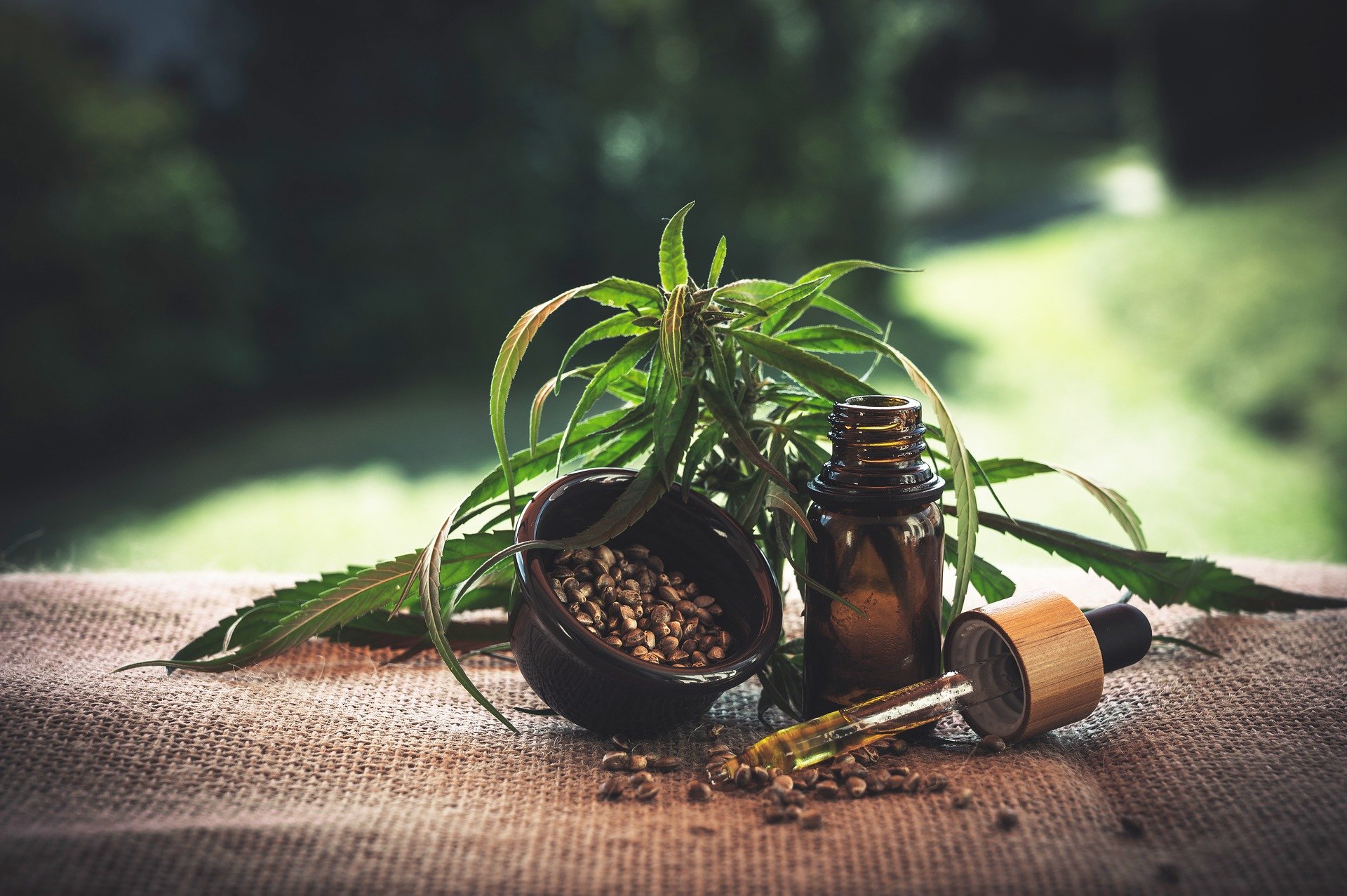 But research increasingly suggests that CBD can have a positive effect, particularly in reducing anxiety and pain. 
What impact does CBD have on your body?
You may well feel more relaxed after taking CBD. Scientists believe this is because of its impact on the endocannabinoid system (ECS).While researching cannabis in the 1990s, scientists discovered the ECS, a modulator of neurotransmitter release, or a kind of "internal override system", that seems to regulate a wide array of physiological processes - from body temperature to metabolism – to maintain balance (homeostasis). 
The system comprises natural endocannabinoids produced by the body, which communicate with cannabinoid receptors and are synthesized or broken down by specific enzymes. Given that plant-based CBD is very similar, it is therefore also thought to interact with this system. particularly with the receptors in the brain and immune system.
Researchers don't yet fully understand how the ECS works and what impact CBD has - some think CBD may modify ECS enzymes to prolong the availability of the natural endocannabinoids. 
There is, without doubt, growing evidence that CBD interacts with the endocannabinoid system with positive impacts on wellbeing.
CBD and anxiety
Anxiety is a broad term referring to a range of disorders leading to physical and psychological symptoms such as restlessness, difficulty in sleeping, feelings of dread, dizziness and shortness of breath.
Attaching to a receptor called CB1, the body's endocannabinoids help relay messages to other neurotransmitters involved in producing or preventing anxiety. Some researchers believe that CBD could have a calming effect on the central nervous system by stimulating the endocannabinoid system, making it helpful for anxiety-related disorders such as general anxiety disorder, social anxiety disorder and even PTSD.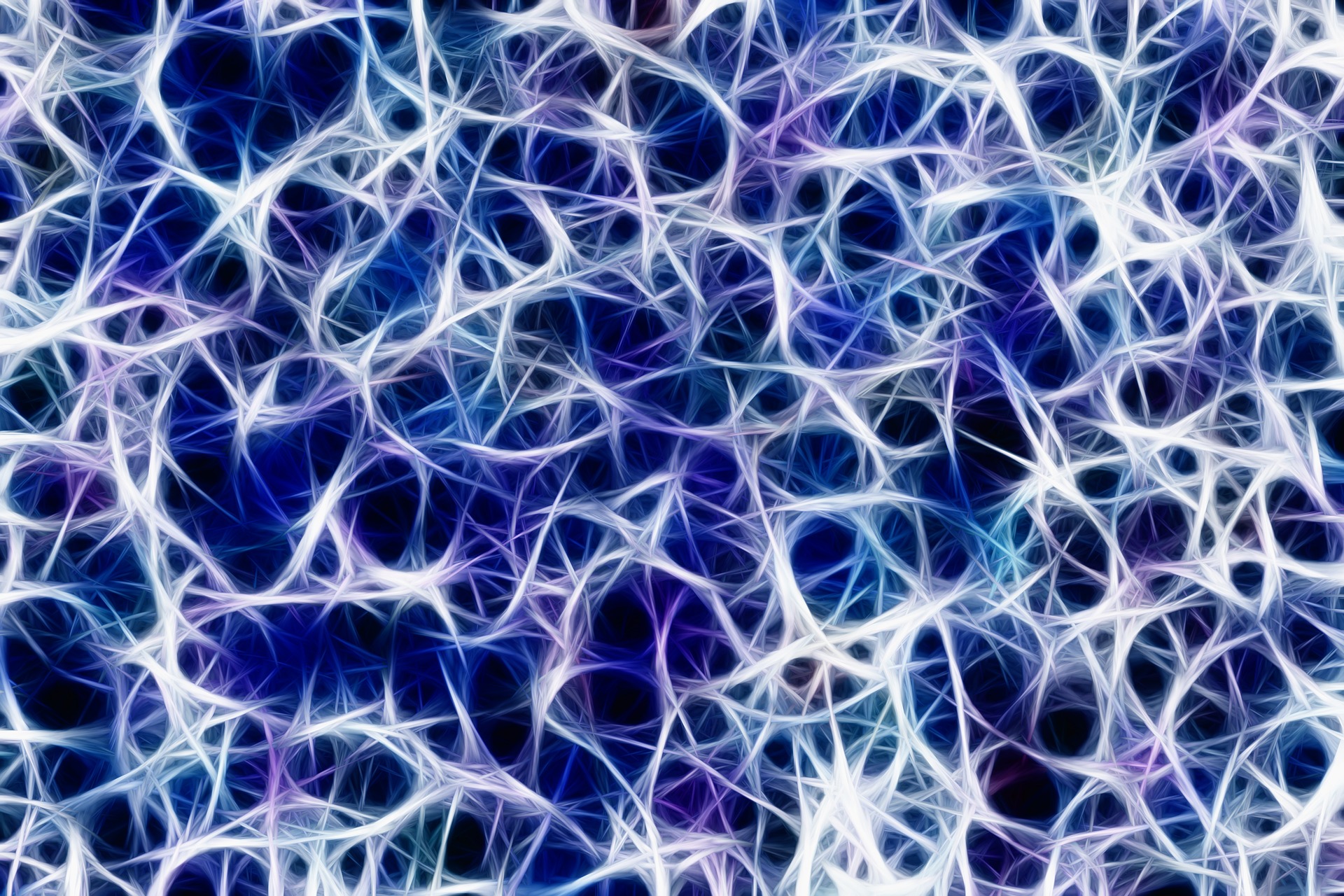 CBD and sleep 
Anxiety also has a big impact on our quality and quantity of sleep. Given its potentially relaxing effect, CBD is thought to have a positive impact on the sleep cycle and is already used by many to help get a good night's sleep. 
CBD and pain 
Another common reason people use CBD is pain management. It's thought that CBD has pain-relieving and anti-inflammatory properties. A 2018 review article concluded that "cannabinoids and cannabis are old drugs but now they are a promising new therapeutic strategy for pain treatment".
CBD topicals like creams and gels can help target pain in specific areas, while CBD oil taken orally may alleviate pain in the body as a whole.
CBD and illness
In the UK, CBD has already been licensed as medical treatment for epilepsy. Given its potential to reduce pain and inflammation, recent research has been looking at CBD's impact on different conditions including Parkinson's, arthritis and diabetes. 
CBD & other benefits
Research is more and more wide-reaching covering everything from weight loss to skincare. So, watch this space.
What does this mean for you?
It's early days, but it looks like CBD has a positive effect on our health and wellbeing. Something the millions of CBD consumers around the world will attest to.
THE STATUS OF CBD IN THE UK
It can be confusing to understand the differences between terms like cannabis, cannabidiol, hemp, THC and CBD. And, hard to know what is legal and what's not. 
So, here's the rundown.
In the UK, Cannabis is listed as a Class B drug under the Misuse of Drugs Act of 1971. This cannabis derives from marijuana and contains THC (tetrahydrocannabinol). This means it has a psychoactive effect – you'll get "high".
CBD, or cannabidiol, on the other hand, derives from hemp plants with a low THC content that cannot be easily separated from the plant. It is therefore not considered an illegal substance in the UK - provided that certain requirements are met. 
CBD regulations in the UK
Strictly speaking CBD has never been 'legalised'. Rather, people have used and interpreted the laws relating to cannabis plants and novel foods to understand its legality. Today, CBD can be sold and consumed (or applied) in the UK as a nutritional supplement or cosmetic product. 
However, you need a license from the Medicines and Healthcare products Regulatory Agency (MHRA) to sell CBD as a medicine.
As of March 2021, all consumable CBD products will need to be registered to the Food Standards Agency as a 'novel food'. CBD manufacturers will need to prove exactly what's in their products and show that they're not dangerous to human health. 
The aim? Ensure greater transparency and protection for consumers buying CBD in the UK. This may well mean less CBD brands, but the quality will be consistently high.
CBD advertising in the UK
Advertising rules are complex, but CBD brands need to be very careful not to make unsubstantiated health or medical claims (i.e., they can't say that it cures or heals a particular condition). Major social platforms such as Facebook and Instagram do not currently allow paid advertising of CBD products. And Google has banned all CBD-related keywords.
But as CBD becomes more mainstream, this may well change.
CBD IN ALL ITS FORMS 
If you're new to the CBD game, the choice of products can be rather overwhelming. Here are our tips for choosing the right format for you.
What is the different between full and broad-spectrum CBD?
Full-spectrum CBD contains small amounts of all the components in the cannabis plant. That means it can have trace amounts of tetrahydrocannabinol (THC). According to the entourage effect theory, these multiple components work together to enhance the benefits.benefits.
Broad-spectrum CBD does not contain THC. But it does contain other components of the cannabis plant (like terpenes and flavonoids). So, it won't be 100% pure CBD. 
What about CBD isolate? 
CBD isolate is a crystalline solid or powder that contains 99% pure CBD. This is the purest CBD product as all the other active compounds have been removed. The advantage? You know exactly what is in it and it's a versatile format that is easy dose and can be consumed sublingually (under the tongue) or mixed with food and drink.
What are terpenes? 
Terpenes are a group of organic compounds produced by a variety of plants – including cannabis - that determine their fragrance. Some people believe they could enhance the effects of CBD. Often used as a base for essential oils for aromatherapy, they could have an impact on your mood and stress levels (entourage effect) if inhaled.
And what about flavonoids?
Also thought to contribute to the entourage effect, flavonoids are responsible for the pigmentation in many plants (including cannabis). They may also have beneficial medical effects - anti-inflammatory, antioxidant, anticancer, and neuroprotective. But a lot more research is needed to determine their exact properties and impact.
What different types of CBD products are available?
As the popularity of CBD grows, so too does the dizzying range of different CBD products and formats. 
CBD oil
CBD oil is one of the most common. CBD oil is made by extracting oil from the seeds, flowers and stalks of the hemp plant. Of all CBD forms, CBD oil is the most potent and (often) more expensive. Apart from cannabinoids, it may also contain fatty acids, protein, essential vitamins and nutrients. The CBD is mixed with a 'carrier oil', such as hemp seed or coconut oil.
CBD oil is often applied sublingually as droplets, so that it gets straight into the bloodstream. But it can take different forms like gel capsules – these a bit longer to have an effect – or be added to food.
CBD tincture
Although also derived from hemp, CBD tinctures aren't exactly the same as CBD oil. They steep CBD flowers or isolate in high-grade alcohol. Also consumed sublingually, tincture is less potent but has a longer shelf-life. Different flavours like peppermint and vanilla are often added, so you don't get an oily, hempy aftertaste.
Beyond CBD oil and CBD tincture
Brands are getting more and more creative, adding CBD to a vast array of everyday products from candles to clothing and cosmetics. Let's take a closer look at just what's available.
CBD-infused topicals can be used for a variety of painful sensations including muscle, joint and nerve pain. As a cream, gel or balm, they are applied directly on the affected area and may well contain other active ingredients like aloe vera to soothe, warm or moisturize.
Increasingly, CBD is also being infused into beauty and skincare products from bath salts to massage oil. Not to mention rejuvenating face masks and body butter. These indulgent products combine active ingredients with CBD to enhance the benefits.
With purported healing and antioxidant properties, CDB is increasingly also being used for skin inflammation, dryness and free radical damage including conditions like eczema and psoriasis. It may also be helpful in fighting acne by reducing sebum production.
As powder, capsules or oil, CBD can be used a nutritional supplement. Hemp is packed with high gamma-linolenic acid content (omega 6) and CBD supplements often also contain complete proteins and are naturally rich in fibre.CBD vitamin supplements combine the benefits of CBD with the nutritive and antioxidant properties of vitamins.

More and more people are gobbling up CBD-infused food, which is now available in supermarkets and shops across the country. Adding CBD to food means you can experiment with different flavours (for those who aren't keen on the taste of CBD on its own) and easily consume it through the day – as it passes through the digestive systems the effects are also thought to last longer.

Gummies bears have made a big splash - affordable, portable, discrete, and tasty. And you know exactly what dose you're taking.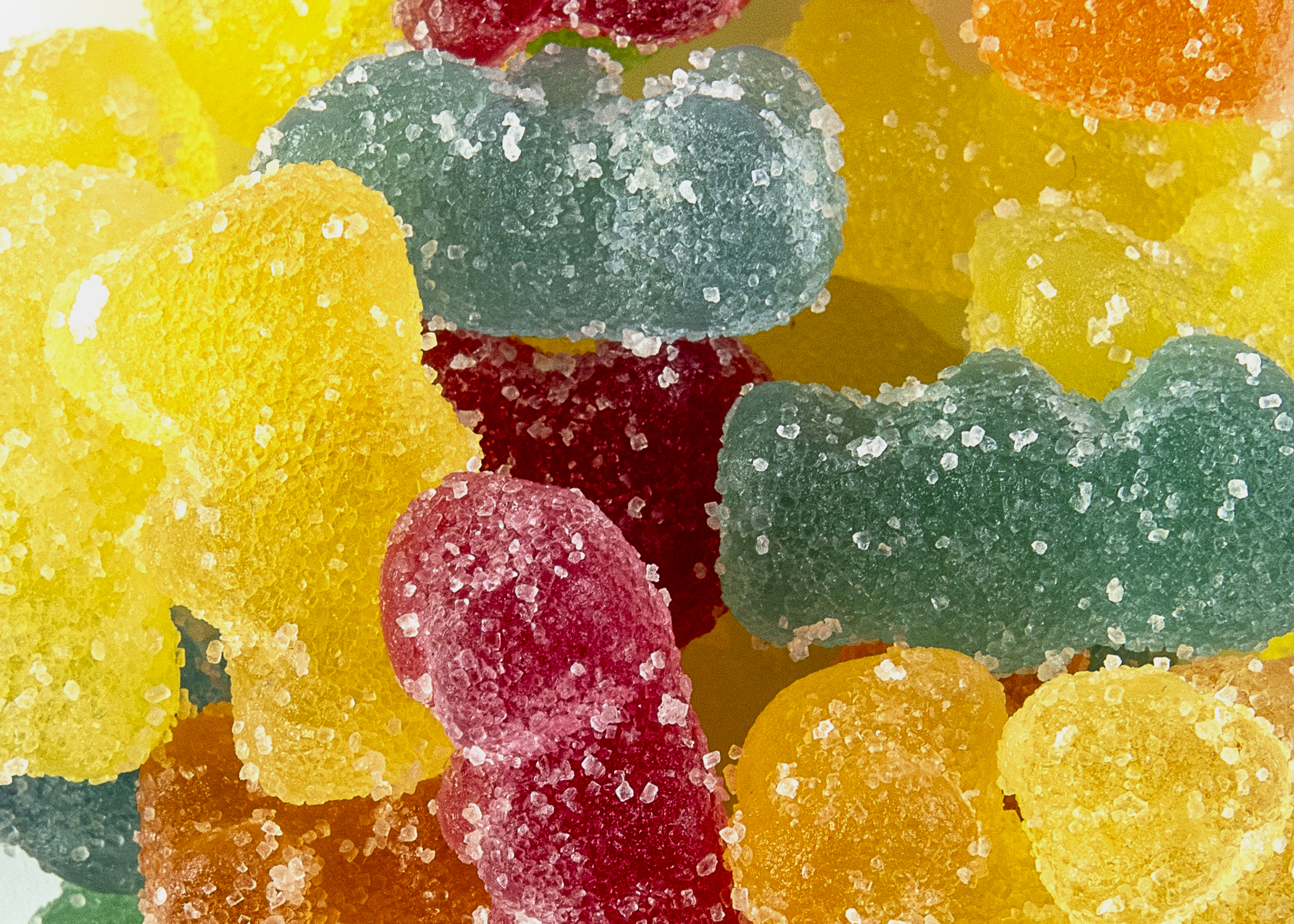 But CBD is also being adding to a whole range of consumables from peanut butter to honey and chocolate.
You can also add CBD oil or isolate to your own recipes – if you're looking for inspiration, take a peek at the yummy recipes concocted by Recipe Developer Georgia Levy. Decadent cherrymisu anyone?
CBD is now also making its way into an array of drinks from coffee to tea, sparkling water and sports boosters. With tiny balls of CBD oil - called Liposomes – bubbling away in the drink, the CBD is easier to absorb and faster to have an effect. 
CBD vaping
Inhaling vaporised CBD oil is the fastest way to experience its effects as it is absorbed directly from the lungs into the bloodstream. But given that we don't yet know whether vaping damages lung tissue, proceed with caution. 
HOW TO GET STARTED
When you're starting out, it's best to go slow to see how your body reacts. Opt for a low dosage that you increase gradually over time until you find that "sweet spot". 
Consult a doctor if you have any pre-existing health conditions 

Read the product label carefully to check the amount of CBD

Use creams and lotion sparingly at first

Buy your CBD products from a trusted brand or CBD marketplace with easy-to-access third-party lab reports
---
So, there you have our complete guide to buying CBD in the UK. We hope that you've found clear answers to all those niggling questions and been inspired to find CBD products that fit you and your needs.
More questions? 
Don't hesitate to get in touch.  Or why not book a call with one of our experts to work out the most adapted CBD approach for you?
BUY NOW: for a curated selection of high-quality CBD products, browse the virtual mellow store shelves.
mellow was born out of our desire to give people a one stop shop for quality CBD products — a single online destination they could trust #curated brands #full traceability