Tropical green smoothie bowl with Good Hemp Isolate CBD Oil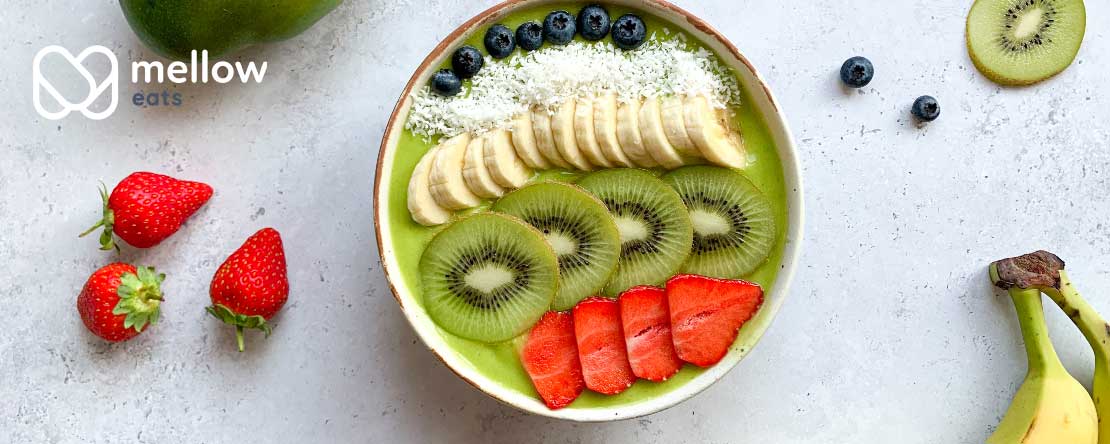 Tropical green smoothie bowl with Good Hemp Isolate CBD Oil
We love fruit. 
We know breakfast is important. 
But sometimes we're all out of inspiration when it comes to healthy, delicious snacks and brekkie on the go. 
So, we asked in-house chef Ana to come up with a new mellow eats recipe::
The Tropical Green Smoothie Bowl is made with only a handful of delicious ingredients including pineapple, banana, mango, spinach and a hint of citrusy CBD oil – more about that in a minute. It's also the ideal way to sneak extra greens into your daily diet. You won't even notice the spinach – promise! Plus, you'll get all the potential benefits of Good Hemp's Isolate CBD Oil designed to help rejuvenate and balance your body. 
Discover a curated collection of CBD products from Good Hemp
 Mellow tips
Double or triple the recipe depending on how many servings you want to whizz up
Use frozen fruit for a deliciously thick consistency
Alternatively, add more coconut water for a  drink-on-the-go version 
THE RECIPE
Enough for 1 big or 2 small bowls 
110g of frozen mango
110g of frozen pineapple 
1 frozen banana
Handful of spinach
130ml of coconut water 
10 drops of Good Hemp's 250mg Isolate CBD Oil Citrus Flavour – BUY NOW
Optional toppings: banana, strawberries, coconut, kiwi and blueberries are highly recommended – or any of your favourite fruits, nuts and seeds. 
What you need to do
Throw all the ingredients in your blender and whizz until smooth – for roughly 1 minute.
Pour into a bowl (or glass) and add your chosen toppings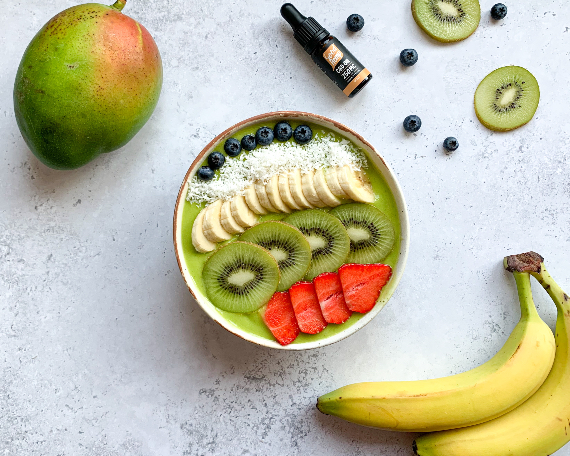 Missed last week's mellow eats recipe? It's this way for creamy CBD cheesecake.