Using Nature's Secret Ingredients: A Q&A With ALPINOLS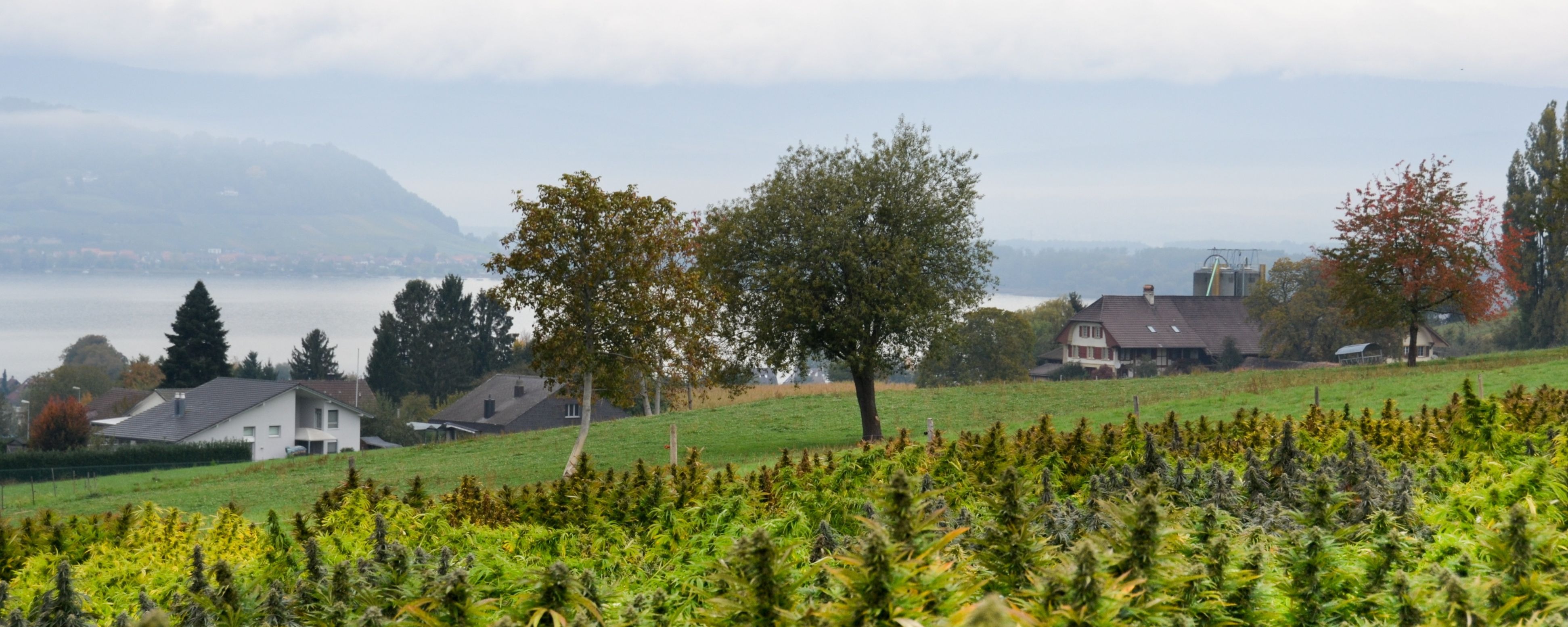 Using Nature's Secret Ingredients: A Q&A With ALPINOLS
We spoke to Eva from ALPINOLS, a Swiss-based CBD producer with more than 15 years of experience in cannabis cultivation, about the process of organic hemp cultivation and what makes them and their products unique.
If you like the sound of what they offer, you can view the full range of ALPINOLS products.


Q. What makes your brand unique?
A. Our mission and promise is to improve life by utilising nature's secret ingredients and making organic CBD products of the highest quality accessible to everyone. For us, this means no compromises when it comes to trust, research, innovation, quality and transparency. With ALPINOLS, we create our products to have maximum effectiveness. They are made to support health and are also sustainable, respecting nature and the environment.
Q. How do you do that? What is the secret recipe?
A. It is the perfect mix between tradition and modernity. We harvest manually but we use very modern and innovative hemp-extraction methods. That is also why we have a special terpene profile for ALPINOLS products – it is very different from others and unique on the market in terms of quality; we have not seen anything comparable yet. 
We also guarantee that our CBD oils are natural, sustainable and free from foreign substances or pesticides. All of our ingredients come from Switzerland. For example, our carrier oil is an organic sunflower seed oil from our neighbouring farmer.
We know our plants very well and we have full control over every step of production.
Q. How does organic cultivation distinguish your CBD oil?
A. Organic cultivation is one of the most important things to us because we are sure that the quality of the soil is reflected in the final product. Since our fields have been cultivated for over 25 years according to Swiss organic guidelines, the soil is organic through and through. 
We use our own biomass for the production of CBD and thus create a natural cycle. As hemp is a deep-rooted plant, it draws nutrients from the deep layers of the soil. If the ground is fertilised or contaminated, this will settle in the plant and in the final product. 
That is why it is so important to make sure that CBD products are not just organic, but actually contain organic ingredients and benefit from a healthy soil. At ALPINOLS, we have more than two decades of experience in this area and guarantee 100% organic farming without foreign substances such as heavy metals or pesticides in the soil.
Q. How did you come to produce CBD oils?
A. The short answer: we believe in nature's greatest good! We all have a huge respect and love for nature and, in addition, we want to make sure that hemp is not seen as a "stoner plant" but instead as that thousands of years old healing good. 
We often found ourselves very busy and everything became very fast-paced – time was running away. After studying abroad and travelling the world, we came back home. And we not only found a safe, familiar place but also a possibility to grow organic hemp in Switzerland. We started with the extraction of cannabidiol and, for this purpose, we bought modern technology, developed it further and built up a laboratory. 
ALPINOLS can support a balanced, stress-free and healthy lifestyle – that is what makes hemp a plant for our times, and us as a team very passionate about our products.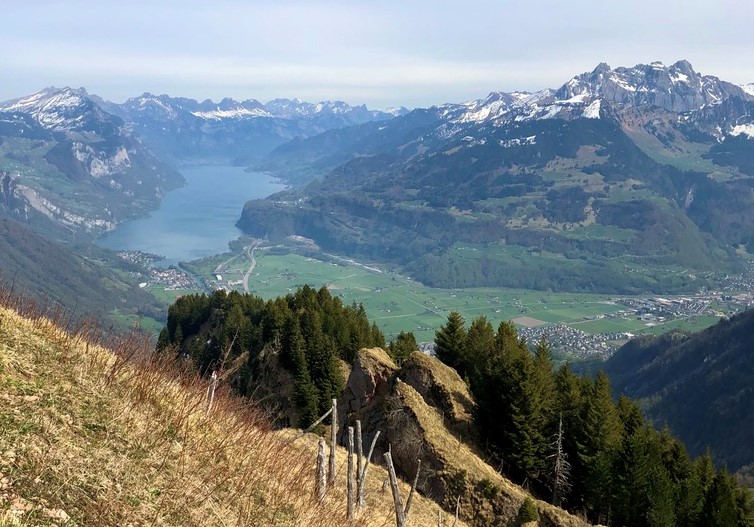 Q. Why do you offer both full-spectrum and broad-spectrum oils? What is the difference?
A. We believe in "the full power from the plant". Many suppliers sell CBD as an isolate, but this is less effective and does not contain the other healthy ingredients as opposed to a full-spectrum product. After all, the hemp plant contains many healthy substances besides cannabidiol, such as terpenes, flavonoids and other cannabinoids. These have a more positive effect together than separately.
The difference between full and broad-spectrum ALPINOLS products is that the broad-spectrum oil – ALPINOLS Zero – is THC-free, but also contains all the other important ingredients of the plant, whereas the full-spectrum oil – ALPINOLS Original – comes with the legal amount of THC in it.
Q. How can people that are new to CBD find a high-quality product?
A. We like to compare it to wine: with a little practice, you can tell a high-quality oil from an inferior one by its smell, colour and taste.
High-quality oils have a light, rather golden colour without particles or residues. A dark, greenish colour indicates that the extraction method was too hot, and some of the important ingredients of the plant were destroyed. 
The smell of a good CBD oil is very natural, it smells like hemp and nature. And, the taste of a good oil is bitter – after all it is a vegetable extract and bitter is known to be healthy and (as we used to say in German) bitter makes you happy. An intense taste and also the slightly sharp finish are evidence of rich terpenes, these are the aromatic substances of the plant. 
Q. So the extraction method also plays a big role in the final quality of the products?
A. Yes, quality together with the other points mentioned above is also partly determined by the extraction method. A cheap or inferior hemp extraction can result in a cheaper price. A product that can achieve the desired effect with just a few drops a day and fair payment for everyone involved in the production chain will, put simply, cost a little more. 
After all, it is also a question of health. When using CBD oils, please always use 100% organic products, grown and processed according to European or Swiss standards.
Q. Can you tell us a bit more about your water-soluble drops and how they are different from other CBD formats?
A. One of our latest developments is a full-spectrum CBD oil that dissolves entirely in water or other liquids of your choice. The thing we love most about it is that ALPINOLS Aqua has an increased bioavailability, and is therefore 3 times more effective than conventional CBD oil.
We use a patent manufacturing process, meaning the oily particles are covered with a fine coat. The coating combines itself with fat on the inside and with water on the outside. The principle is based on the bonding of the substances. The ingenious side effect is that the active ingredients are protected and enter the body in an easy and direct form. This is the same natural process our body needs to digest fat.

We love to drink ALPINOLS Aqua in sour cocktails, herbal teas, beer or, in the mornings, in sparkling water with fresh lime juice.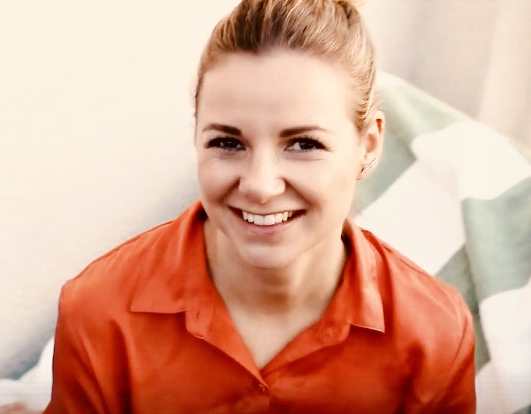 A big thank you to Eva from ALPINOLS for telling us all about the process behind their CBD products – really interesting stuff! We hope to bring you more insights from different CBD brands so make sure to keep an eye on the blog.