What are CBD Gummies and How Do They Work?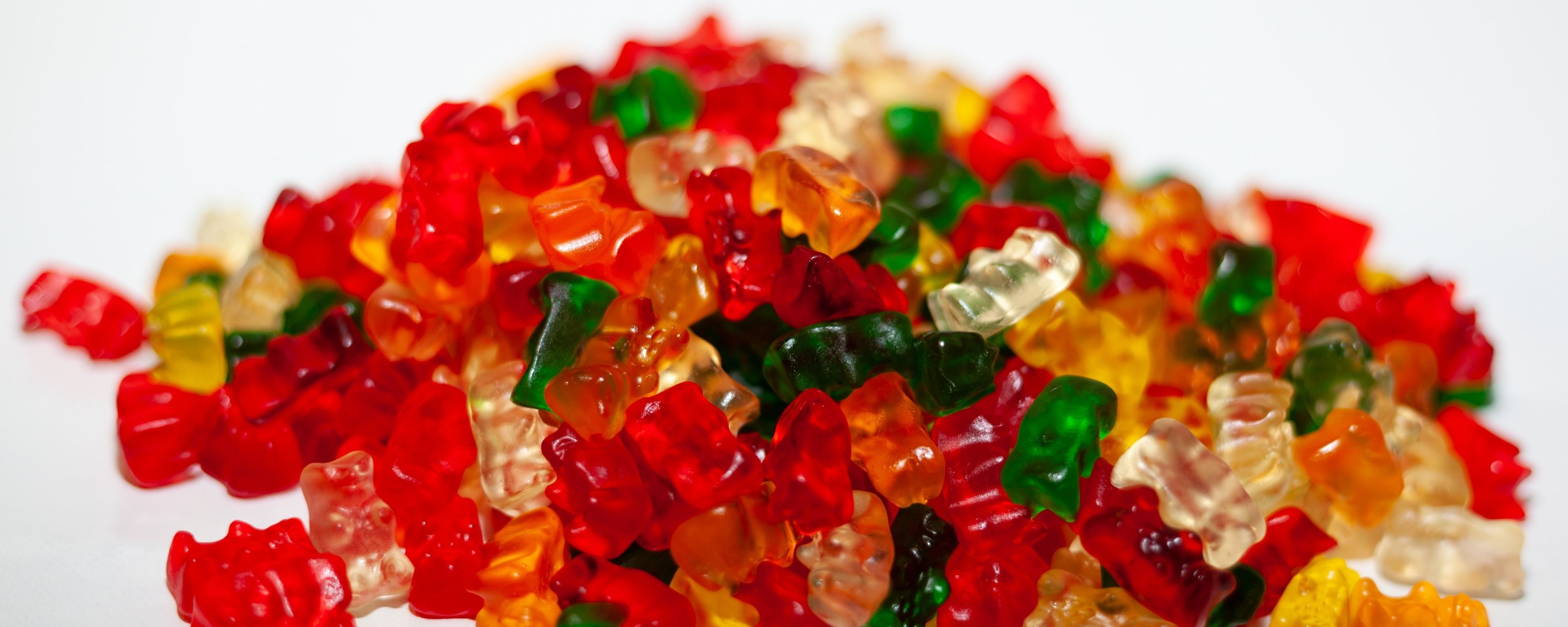 What are CBD Gummies and How Do They Work?
There are so many innovative and exciting CBD products on the market now - it can even be a little overwhelming to decide what type to choose! CBD gummies have become extremely popular over the past few years as a tasty way to get a daily dose of CBD, so we explore what they are and how they work.
What are CBD gummies?
CBD gummies are a form of edible sweet that contains cannabidiol (CBD). They are available in a range of colours, flavours and shapes, and each product will also have varying concentrations of CBD. They offer a tasty, discreet and easy way to consume CBD.
Gummies are also one of the most fun ways to consume CBD as you can combine the CBD with your favourite sweet treat. They are a good option for those who don't want to apply an oil or swallow a capsule, and they are also handy for if you need CBD while you're on the move. 
How do they work?
Like a traditional CBD oil, you ingest CBD gummies orally by swallowing them. However, it is thought that they take longer to act than CBD oil drops. This is partly due to the fact that when you take CBD oil, you should apply it sublingually, which means holding the drops of oil under your tongue for a short while before swallowing. This gives it more direct access to your bloodstream.
On the other hand, CBD gummies are consumed in the way that you would eat traditional sweets. This means that they take slightly longer to have an effect, as they require digestion before being absorbed into your bloodstream, which can take between 30 minutes and an hour. Although most existing research focuses on CBD oil rather than edibles, it is thought that the effects of edibles may be more slow-burning and last longer than with CBD oil, but will feel less intense overall.
Having said that, gummies are likely to have similar overall effects to other CBD formats - reports suggest that they allow you to feel calmer and more balanced. Many people may like to have a CBD gummy when they want to relax. The variation is in how strong the effects are and how long they last for.
Related article: How Does CBD Make You Feel?
In terms of dosage when it comes to CBD gummies, this will already be decided for you based on how much CBD is in each gummy. For example, some contain 10mg per gummy, while others are stronger and contain 20mg or 25mg per gummy. The strength usually also determines the price of the gummies.
You then just need to make sure you don't eat too many in one go! The recommended starting dose of CBD is about 20mg per day and then you can increase it gradually from there.
What are the benefits of CBD gummies?
We've already hinted at some of the advantages that CBD gummies, but here are some reasons you might want to consider this CBD format:
Easy to consume
Easy to transport
Easy to work out your dosage
Discreet - you can eat them in public
Often suitable for vegans and vegetarian
Taste delicious
Great for those trying CBD for the first time
Promote feelings of relaxation and balance
Studies have suggested CBD could help with anxiety, stress, sleep and pain

Thanks very much for reading all about CBD gummies and how to use them! If this guide to CBD gummies has got you interested in trying them out, you can browse the edibles we currently have on the store.