Alpinols
Alpinols is a brand from Swiss Organic Partners AG, the largest Bio-Suisse certified hemp grower in Switzerland. With more than 15 years of experience in cannabis cultivation, they are committed to improving people's lives by utilising nature's secret ingredients and making CBD products of the highest quality accessible to everyone. By hand-picking only the leaves around the hemp flower at the optimum time of the plant's lifecycle, they deliver the highest quality of CBD, 100% Swiss made with natural ingredients, according to strict European standards.
Their entire supply chain is under one roof: from growing, hand-picking, CO2 extraction, bottling & labelling to distributing the range worldwide. To guarantee transparency Alpinols products are analysed in-house and also by a third-party lab.
With their CBD products, Alpinols are on a mission to give to everyone a balanced, stress-free and healthy lifestyle. Alpinols CBD offering includes Broad Spectrum CBD oils ranging from 3% to 25% and a ground breaking 2.5% Full Spectrum Water Soluble with 90% bioavailability (highly recommended!).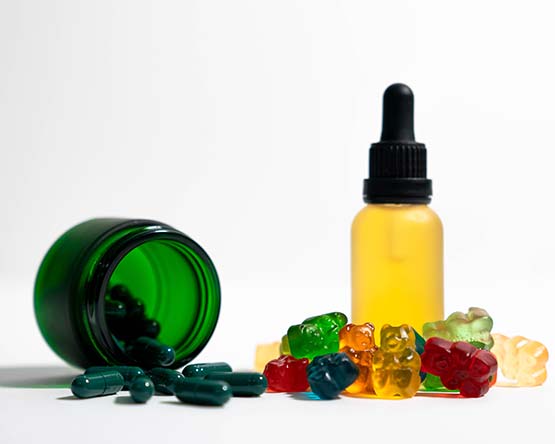 Choosing the right CBD product
We understand it can be quite daunting when choosing your first CBD product so have a read of our handy guide to help you choose the product that's right for your needs.
Help Me Choose