Gummies
CBD gummies are one of the most popular CBD edibles and they offer a tasty way to ingest CBD whilst treating yourself! They are also a simple and convenient method for daily consumption of CBD and you will find a variety of delicious flavours in this range.
Gummies Products
Pure CBD Gummies 300mg 30 pack
Good Remedy Gummies 10mg per Gummy
CBD Gummies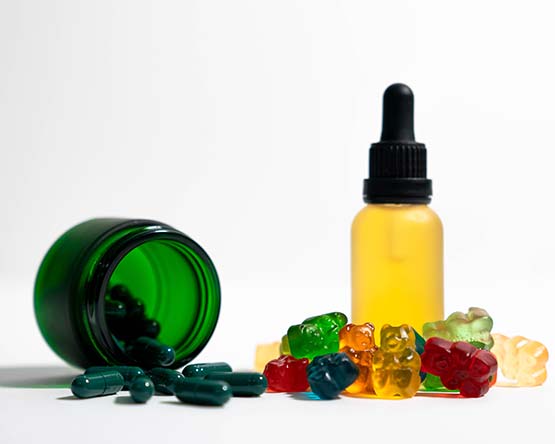 Choosing the right CBD product
We understand it can be quite daunting when choosing your first CBD product so have a read of our handy guide to help you choose the product that's right for your needs.
Help Me Choose