Focus
CBD has many benefits and is making its way into many more wellness, stress, pain, beauty and sleep categories.
CBD for wellness
CBD is thought to help the mind and body stay balanced on every level
CBD for stress
Introducing CBD into your daily routine can help keep you relaxed and calm
CBD for pain
Some studies suggest that CBD has the potential to reduce pain and enhance muscle recovery
CBD for beauty
When combined with all natural ingredients, CBD beauty products have the potential to make your skin more youthful, energised, hydrated and spot-free
CBD for sleep
Due to how CBD interacts with us through the endocannabinoid system, it has been thought to help balance our thoughts, moods and physiology, including our circadian rhythm which in turn helps aid a good nights sleep.
Read More
Articles you may be interested in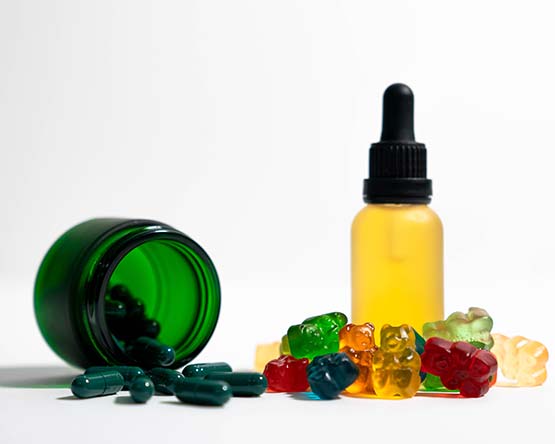 Choosing the right CBD product
We understand it can be quite daunting when choosing your first CBD product so have a read of our handy guide to help you choose the product that's right for your needs.
Help Me Choose