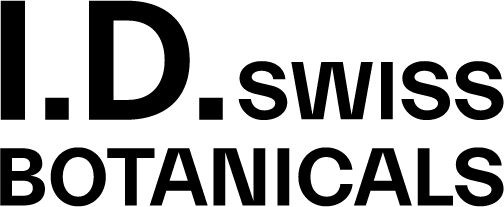 I.D. Swiss Botanicals
I.D. Swiss Botanicals is a Swiss CBD premium skincare brand which is offering a range of effective skincare products for all skin types, even the most sensitive, using only natural ingredients.
It's between the shores of Leman lake and the snowy mountains of Switzerland that our project begins with the goal to reveal to all, thanks to science, the power and the benefits of CBD in the cosmetic's word. Switzerland is at the core of our inspiration, a universe at the junction of nature and high technology.
I.D. Swiss Botanicals was made possible thanks to 5 Swiss entrepreneurs who were convinced that the use of the CBD molecule had not yet developed its full potential. This heritage of innovation gave us the desire to push the limits of traditional cosmetics, in order to meet a simple objective:
Develop a range of effective skincare products for all skin types, even the most sensitive, using only natural ingredients. We have developed a powerful radiance moisturizer, a Nourishing night cream, a Deep Hydrating serum and a strong Relaxing Sheet Mask. Along with dermatologists and expert skincare laboratories, we've developed "Swiss made" formulas by privileging natural, effective active ingredients and by valorizing raw materials from the plants, the marine and the microbial worlds. Thanks to an innovative approach and our expertise in CBD, this super ingredient is produced, transformed and integrated in these high-tech formulas on our Swiss production sites. The Swiss scientific expertise has enabled us to go further and obtain an ultra-performing phyto-complex based on CBD : THE CBD BEAUTY COMPLEX. Our formulations are the first ones to integrate this state-of-the-art botanical complex. The CBD is encapsulated in a nano-emulsion to facilitate its diffusion into the skin and increase its bioavailability. It is then combined with calming active ingredients, a novel combination that offers a powerful soothing effect and makes our formulas unique. Our products are formulated for all skin types, because we aspire to spread the benefits of CBD to everyone, regardless of their identity. Everyday, I.D. Swiss Botanicals works on innovative formulations and packaging to help you better define the I.D.-entity of your skin. Forget everything you think you know about cannabis and dare to take care of your skin in an unconventional way with I.D. Swiss Botanicals.
Read More
I.D. Swiss Botanicals Products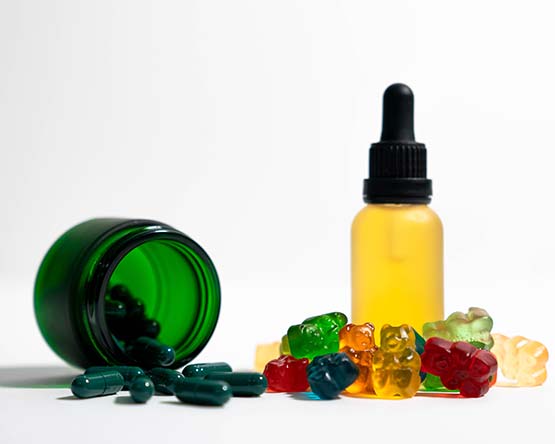 Choosing the right CBD product
We understand it can be quite daunting when choosing your first CBD product so have a read of our handy guide to help you choose the product that's right for your needs.
Help Me Choose