20mg CBD Capsules (15pcs)
Take one 20 mg capsule a day. Contains high-quality CBD and Vitamin B12
CBD can help relieve chronic pain, anxiety, and strengthen the immune- and nervous system
CBD extract from cannabis flowers mixed with organic hemp seed oil
This high-quality product was grown, developed and produced in Switzerland
3rd party lab tested, anti-allergic and vegan
Getting your daily dose of CBD has never been easier. A 20 mg Original CBD Capsule a day will cover everything you need, and you can take it like any other food supplement. Experience the health benefits of this cannabinoid and increase your overall well-being. Some will prefer it in the morning, and some at night. When you feel it's your time to calm down, either at work or before you need to sleep, this will benefit you.
Our CBD extract is mixed with a special hemp seed oil from Moellerup Gods in Denmark. Swiss Original Cannabis' mission is bringing premium quality products to market. That's why we grow, extract, mix, package and ship from only one location in Basel, Switzerland. Our founder has more than 20 years experience in the field.
Description
One capsule a day is enough to provide the B12 vitamins and CBD your body needs. Original CBD Capsules are made from CBD cannabis flowers with added premium organic hemp seed oil. We have also infused Vitamin B12 to improve your health and boost your immune system. The capsules are made of soft gel making them a convenient way to consume your CBD. The capsules deliver precisely measured dosages to suit your particular needs. We recommend starting with one capsule a day. A good rule is to start with the lowest dose possible and slowly increase the amount (if necessary). The capsules are tasteless and easily digestible and can be consumed with your daily food supplements or other vitamins at any time during the day. This is a great way to introduce CBD to your lifestyle.
CBD can relieve chronic pain, strengthen the immune system and give comfort to your body and mind through your nervous system. All Swiss Original products are 3rd party lab tested. It is anti-allergic and vegan. Get well, not high.
About Swiss Original Cannabis
At Swiss Original Cannabis it is our commitment to provide premium quality products for our customers, as well as make sure they are safe to use. Delivering on this promise, we are creating our products with oil extract from high CBD cannabis flowers grown in Switzerland.
Delivery
Free Delivery on all orders in the UK
Delivery times - items are usually dispatched within 1 business day and should therefore arrive with you in 4-6 business days
Returns
Our return policy is 14 days from the date of purchase. If your item is returned to us within 14 days, unopened, unused and in the same condition you received it you will be eligible for a full refund. However, if we receive it outside this time unfortunately we will be unable to offer you a refund or exchange.
For further details please visit our returns page.
Other Customers Also Like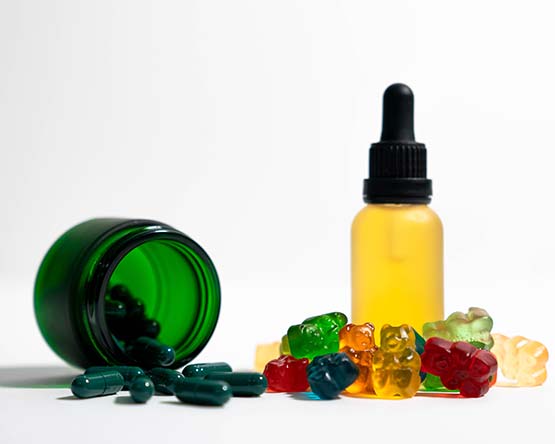 Choosing the right CBD product
We understand it can be quite daunting when choosing your first CBD product so have a read of our handy guide to help you choose the product that's right for your needs.
Help Me Choose