250mg Isolate CBD Oil Citrus Flavour - 10ml
Vegan
Pure CBD
Lab Tested
100% Natural
THC Free
Good Hemp Citrus 250mg CBD Oil is low strength CBD oil, a great starting point if you're looking to try CBD for the first time with natural citrus flavouring. Taking small but regular doses of CBD can be a great way to help rejuvenate and balance your body on a day-to-day basis.
Description
If you're new to CBD, then here is a 30 second crash course. CBD (short for cannabidiol) is a chemical compound found in the flowers and leaves of hemp. It interacts with the endocannabinoid system in the body, by signalling it to release cannabinoids when there is an imbalance, which help the body fix the problem. This is why there are so many benefits to CBD, because imbalance can occur in many forms. Good Hemp Citrus 250mg CBD Oil is made with 99% pure CBD extract and organic hemp seed oil, helping rejuvenate and balance your body on the day-to-day. In this bottle, there's 6mg CBD per serving and 250mg total CBD content per bottle. This concentration is a great starting point if you're looking to try CBD for the first time, and it's got a tasty citrus flavour if you're not a fan of the natural CBD taste. One way to get the CBD into your system fast is by holding it under your tongue for 3 seconds before swallowing. But you can also drop it in a drink, we find it goes really well with coffee as it helps to smooth the caffeine spike. Our CBD Oils contain Pure CBD which is 100% natural and not mixed with any other ingredients. This also means that all of our oils are THC free. Directions: Take 5 drops (1 serving) up to 3 times daily. Do not exceed 70mg total CBD per day.
About Good Hemp
We've been making food from hemp for over 20 years, including milks, oils, proteins, seeds and CBD. We want to be part of a world in 20 years from now, that is in less danger than it is today. We inspire people to replace bad with good, for a healthier planet and a healthier you.
Delivery
Free Delivery on all orders in the UK
Delivery times - items are usually dispatched within 1 business day and should therefore arrive with you in 4-6 business days
Returns
Our return policy is 14 days from the date of purchase. If your item is returned to us within 14 days, unopened, unused and in the same condition you received it you will be eligible for a full refund. However, if we receive it outside this time unfortunately we will be unable to offer you a refund or exchange.
For further details please visit our returns page.
Other Customers Also Like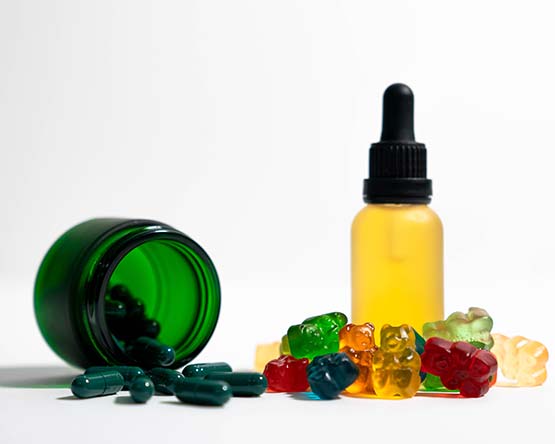 Choosing the right CBD product
We understand it can be quite daunting when choosing your first CBD product so have a read of our handy guide to help you choose the product that's right for your needs.
Help Me Choose