5% Full Spectrum CBD Oil - 10ml
A natural high-quality CBD product with effective anti-inflammatory agents
CBD can help relieve chronic pain, anxiety, and strengthen the immune- and nervous system
Extract from high CBD flowers mixed with organic hemp seed oil
Full Spectrum with all cannabinoids
3rd party lab tested, anti-allergic and vegan
With a daily dose of the 5% Original CBD Oil, you can get numerous health benefits and increase your overall well-being. Soothe your nervous system to a calm state - increase your focus during the day and wind down easier before bed. The 5% oil is for beginners.
Our Full Spectrum CBD extract is mixed with a special hemp seed oil from Moellerup Gods in Denmark.
Swiss Original Cannabis' mission is bringing premium quality products to market. That's why we grow, extract, mix, package and ship from only one location in Basel, Switzerland. Our founder has more than 20 years experience in the field.
Description
We all have good days and bad days. We know that the more relaxed and focused we feel, the better we experience our lives. Apart from being mindful, you can also introduce CBD oil to calm and soothe you. We infused CBD to a high quality hemp seed oil which is easy to take every day so you can get all the strong benefits to your well-being. Original CBD Oil is a Full Spectrum Oil which means it contains all of the cannabinoids from the CBD cannabis flower and not just the isolated CBD added like many other products and brands on the market. We grow our CBD cannabis flowers at our facilities in Switzerland to make sure you get the very best quality that you deserve. CBD can relieve chronic pain, strengthen the immune system and give comfort to your body and mind through your nervous system.
The history of CBD goes back thousands of years but only in recent years CBD cannabis products have become so easily available. At Swiss Original Cannabis we made it our mission to take the quality to a new level and create a superior product with natural ingredients. We want to put great emphasis on the fact that you will not feel intoxicated or high from CBD oil but rather more balanced. A few drops every day can make a significant difference. All Swiss Original products are 3rd party lab tested. It is anti-allergic and vegan. Get well, not high.
Content of Cannabinoids:
CBD 5.10 %
CBC 0.19 %
CGB 0.16 %
THC 0.18 %
About Swiss Original Cannabis
At Swiss Original Cannabis it is our commitment to provide premium quality products for our customers, as well as make sure they are safe to use. Delivering on this promise, we are creating our products with oil extract from high CBD cannabis flowers grown in Switzerland.
Delivery
Free Delivery on all orders in the UK
Delivery times - items are usually dispatched within 1 business day and should therefore arrive with you in 4-6 business days
Returns
Our return policy is 14 days from the date of purchase. If your item is returned to us within 14 days, unopened, unused and in the same condition you received it you will be eligible for a full refund. However, if we receive it outside this time unfortunately we will be unable to offer you a refund or exchange.
For further details please visit our returns page.
Other Customers Also Like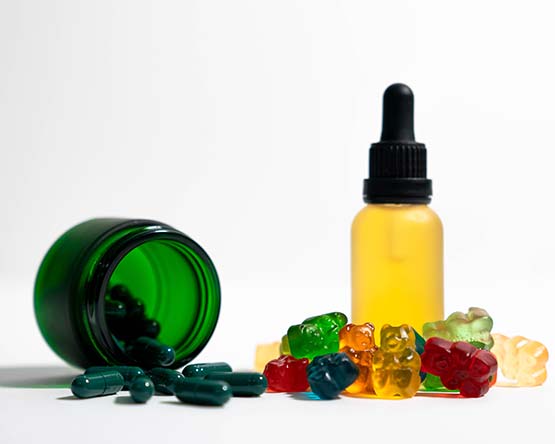 Choosing the right CBD product
We understand it can be quite daunting when choosing your first CBD product so have a read of our handy guide to help you choose the product that's right for your needs.
Help Me Choose