Body Butter for Dry Skin Pomegranate 450 mg CBD, 100 ml
Full Spectrum CBD is an effective antioxidant which slows the aging process of your skin, allowing your skin looks fresh and restful.
Shea butter moisturizes dry skin, reduces skin inflammation, acts as an anti-aging and anti-free radical agent, and restores the elasticity of the skin.
Coconut oil is known for its anti-inflammatory and antibacterial properties, and has been used to treat various skin ailments such as eczema and dermatitis. Coconut oil can help to restore the skin's natural PH levels, thus leaving it silky and smooth.
Macadamia oil is rich in powerful antioxidants, essential fatty acids, vitamins, and other nutrients that make it a superfood for your skin.
Rosemary extract has a calming effect on your skin, protecting skin cells from damage. Rosemary has natural antiseptic properties.
Intensely nourishing body butter for dry skin infused with 450 mg of CBD.
Description
Enrich your body with this fresh and fruity pomegranate moisturiser. The luxurious texture of this body butter is like silk against the skin. Other natural ingredients such as Shea Butter, Coconut oil, Macadamia oil and Full Spectrum CBD bring out moisturising and antioxidant properties. This product is also replenished with Vitamin E, a staple for skincare thanks to its anti-aging effects. With Goddess Sativa your skin will be protected from dryness and potentially relieved from conditions affected by dryness. This product is vegan, cruelty-free, and gluten-free.
About Goddess Sativa CBD Skincare
The range includes moisturising and nourishing creams, muscle relief warming and cooling gels, body butters and massage oils. Every one of our Goddess Sativa products is deeply infused with full spectrum cannabinoid oil, enriching your skin with hemp's natural benefits. To enhance the experience, leaving your skin refreshed, revitalised and glowing, we've combined our special formula with ingredients such as arnica extract, rosemary oil, almond oil and shea butter.
Delivery
Free Delivery on all orders in the UK
Delivery times - items are usually dispatched within 1 business day and should therefore arrive with you in 4-6 business days
Returns
Our return policy is 14 days from the date of purchase. If your item is returned to us within 14 days, unopened, unused and in the same condition you received it you will be eligible for a full refund. However, if we receive it outside this time unfortunately we will be unable to offer you a refund or exchange.
For further details please visit our returns page.
Other Customers Also Like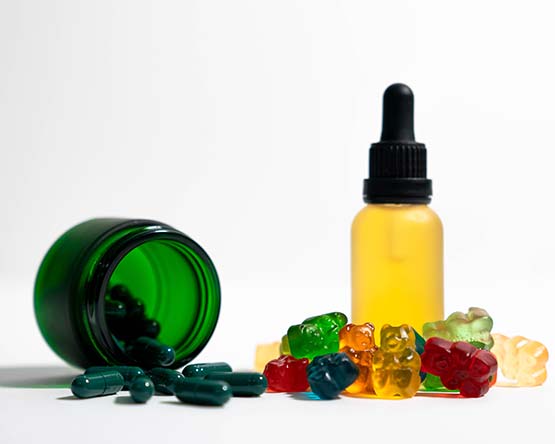 Choosing the right CBD product
We understand it can be quite daunting when choosing your first CBD product so have a read of our handy guide to help you choose the product that's right for your needs.
Help Me Choose